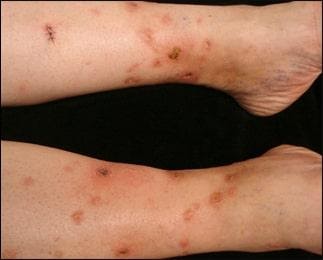 SUCCESSFUL TREATMENT OF SARCOIDOSIS IN AYURVEDA
Ayurveda is the science of life that deals to  improve quality of life  and  treating the root cause of the disease. For fulfilling this various principles has been given in the ayurveda. Ayurvedic treatment is done by two means – Shamana chikitisa i.e with the help of medicines and Shodhan chikitisa i.e. the treatment that is to be done by panchakarma procedures . Shodhan chikitisa is done when dosha accumulation is high.
In Ayurveda there is treatment of many diseases which are not curable by modern science . Sarcoidosis is one among them. Before discussing the treatment of sarcoidosis in ayurveda it is important to know about Sarcoidosis.
What is Sarcoidosis ?
Sarcoidosis is kind of inflammatory disease that effects the multiple organs of the body. It is an autoimmune disorder related with growth of inflammatory cells in different organs of the body. Granulomas, or inflammatory clumps formed in various organs of the body cause inflammation. Lungs and lymph nodes are most effected part with sarcoidosis. Other parts that are affected by sarcoidosis includes- skin , eyes , liver, heart , spleen, brain.
Cause of sarcoidosis
The exact cause of sarcoidosis is unknown. But the factors like Race , Genetics and Gender can increase the risk of developing this condition.
Men are more prone to this condition then women.

People who have family history of sarcoidosis are more prone to this condition.

People of African – American descent are more likely to develop the condition.
Symptoms of sarcoidosis
General symptoms of sarcoidosis may include
Inflammation of lymph nodes 

Generalized weakness

Weight loss

Fever

Fatigue 

Dry mouth
As Sarcoidosis affects the different parts of the body, So symptoms according to the affecting part are
Lungs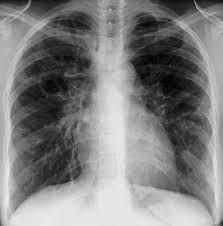 Shortness of breath

Chest pain during breathing

Wheezing

Dry cough
Skin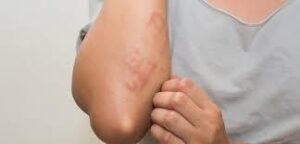 Skin rashes

Skin sores

Hair loss
Eyes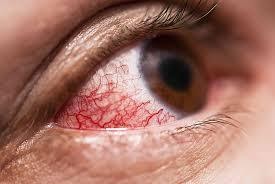 Dry eyes

Itching and pain eyes

Burning sensation in eyes

Sensitivity to light

Blurred vision or vision loss
How is sarcoidosis diagnosed
Sarcoidosis is diagnosed by taking complete history of the patient and examining the patient physically. Blood investigations like  LFT and  RFT are performed . Additional diagnostic test like 
Chest X-ray
Chest CT – scan
Lung function test
Biopsy
Treatment of sarcoidosis
There is no permanent cure of sarcoidosis in modern science. Symptomatic treatment is done . Steroids and immuno suppressive medicines are given.
Complications of sarcoidosis
When sarcoidosis become a chronic and long term condition then people have complications like lung infection, Cataract, Glaucoma, Kidney failure , liver disorders, Infertility , Heart problems , facial paralysis.
AYURVEDIC  APPROACH  TOWARDS  SARCOIDOSIS
According to ayurveda , Sarcodoisis is a condition that can be co- related with dhatugat  vikar and  generation of  endotoxins in the body is responsible for sarcoidosis . These endotoxins are known as Ama in the ayurveda . The accumulation of the Ama in the circulatory and lymphatic system leads to disturbance of immune system of the body and alter functioning.
Management 
After knowing the cause it can , this disorder can be well managed by Ayurveda. In Ayurveda Treatment of sarcoidosis is done by combination of shodhan chikitisa and shaman chikitisa.
Shodhan  chikitisa involves procedure of asthapana  basti or kashaya basti . This is done after evaluating the prakriti of patient and severity of the disease. With this some combination of medicines is also used to see effective results in patients.
Rasayan therapy is also done after shodhan chikitisa. Beside of these , some life style and dietary modification are also advised.
Some Ayurvedic herbs that are useful in Sarcoidosis are Tulsi , Haridra , Kanchnaar , Punarnava , Gokshura , Amalaki , Ashwagandha, Guggulu. All these medicated herbs have the properties  that are required to treat this disease.
Medicines for Sarcoidosis  by Chandigarh Ayurveda Centre
CAC  Provides the best combination of effective medicines that is  Sarcoidosis Care Kit as Ayurvedic treatment of sarcoidosis. These herbal medicines are  prepared by using best quality of herbs by following principles of ayurveda.

SARCOIDOSIS  CARE KIT
Sarcoidosis Care kit contains 
Kapha Powder Sachet            –    1 sachet twice daily
Cough Go Tablet                     –    1 tab twice daily
Shwaskas Chintamani Ras    –     1 tab twice daily
Amrit Tulsi Ras                        –     2  drops twice daily
Trikatu Tablet                          –    1 tab twice daily
Kapha Balance Tablet             –    1 tab twice daily
This unique combination is very effective which is specially made to treat this kind of ailment which have effect over the all organs of body . The medicines in this kit possess anti- inflammatory , anti-oxidant properties that helps to reduce the inflammation . Medicine like trikatu has shown effective  results in treatment of autoimmune disorders. 
All medicines in this kit show commutative effect to treat the disease and increases immunity. 
For more information visits our website
https://www.chandigarhayurvedcentre.com/product/sarcoidosis-care-kit/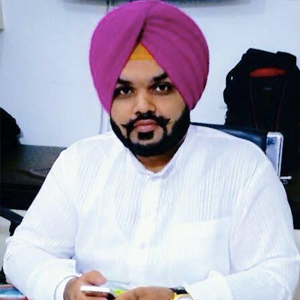 Vaidya Karanvir Singh is the younger Vaidya in Chandigarh Ayurved & Panchakarma Centre. He is the fourth generation in his family who is practicing as a general consultant in Ayurved & Panchakarma treatment at Chandigarh. In his practice, he had treated more than 1000 plus patients worldwide.
Article by Dr. Karanvir Singh (M.D in AYURVEDA, PANCHAKARMA FAGE) and reviewed by Vaidya Jagjit Singh (B.A.M.S)