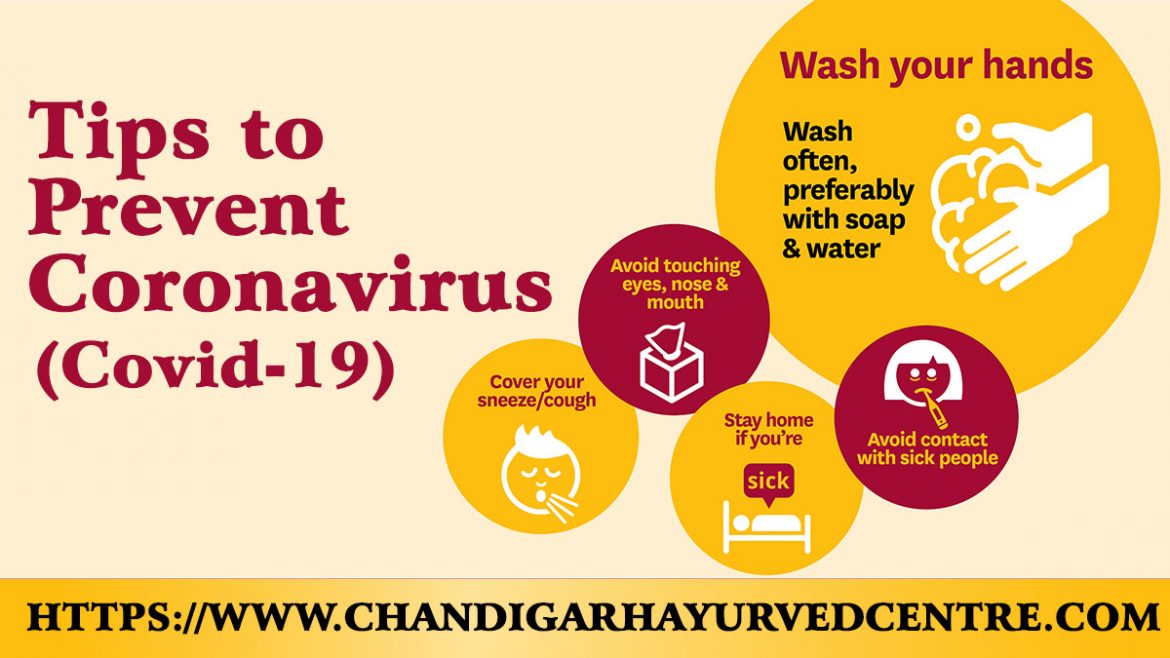 Tips to Prevent Coronavirus(Covid-19)
Coronavirus (Covid-19) is a large group of viruses that directly affect the respiratory system of the human or animal and are responsible for causing various respiratory disorders.
The common symptoms range from the common cold, congestion, fever, and other respiratory disorders. The Ministry of Health has confirmed 550 cases of coronavirus in India and 12 deaths so far.
The disease has already claimed over 20000 lives all over the world and infected close to 300,000 worldwide. The WHO has announced the Covid-19 outbreak as a serious pandemic.
Because coronavirus is spreading throughout the world, people are searching for ways to find ways to protect themselves from getting this virus.
What is the COVID-19 or Novel coronavirus?
 It is a new virus from the family of coronavirus spreading at a rapid rate, responsible for respiratory infections, pneumonia, failure of organs, etc.
It includes different types like SARS-CoV, MERS-CoV, HKU1, OC43, NL63, and 229 E.
No vaccines for treatments are effective in relieving the symptoms of this virus. The incubation period of the virus is 2 to 14 days and it is a contagious disease.
It is zoonotic diseases which means it spreads from animals to humans causing respiratory tract syndromes.
Symptoms:
Fever
Sore throat
Vomiting
Breathing issues
Cough& cold
Headache
Diarrhea
Pain in the chest region
Chilling and burning sensation
Rapid heartbeat
Swollen lungs
Kidney failure
Pneumonia
Kidney failure
Liver failure
How it spread?
It spreads in humans through nose and mouth. The ways it gets spread into the environment:
Sneezing
Personal contact with the patient
Coughing
Touching the objects, places which has a virus and then touching your mouth, nose with same hands
Fecal contamination
Useful tips to Prevent this Pandemic Disease:
Regular washing your hands:
Regularly and properly washing your hands with soap and water or sanitize it with an alcohol-based hand sanitizer. Practising this will kill viruses that may be present on your hands.
Maintain social distancing:
Maintain a distance of at least 1 -3 feet between yourself and anyone who is affected by cough or sneezing.
It is because when someone coughs or sneeze the small liquid droplets from their mouth or nose which may contain virus spreads into air.
If you are too close to that person, you can breathe in the droplets with novel COVID-19 virus if the person is Covid-19 positive.
Practice respiratory hygiene
Pay attention to people near you who have good respiratory hygiene. This means you should cover your mouth and nose with a tissue, mask, or your bent elbow when you cough or sneeze. Dispose of the mask and the used tissue immediately.
As the droplets spread the virus into the air. One with good respiratory hygiene can protect the people around you from viruses such as cold, fever, flu and COVID-19.
Isolation
If one has symptoms like fever, cough and difficulty breathing, one should seek medical care early
Stay home or isolate yourself if you are unwell. If you have a fever, cough and difficulty breathing, seek medical help as soon as possible. Follow the dos and don'ts of your local health authority.
National and local authorities will help you as it has the most up to date information on the situation in your area.
Calling in advance will help to look after your health and provide care quickly. This will also protect your society and will help to prevent the spread of the virus.
Wear a facemask 
If you feel sick you should wear a facemask when you are in a crowded area or in people contact (e.g., sharing a room, objects or vehicle) and before you enter healthcare hospitals.
The most suitable mask that protects you is the N95 respirator mask, but one can also use disposable surgical masks and normal handkerchief and wash them on a regular basis.
Clean and disinfect the area 
Clean AND disinfect frequently touched surfaces like door handles, furniture, and kitchen on a daily basis. One should also disinfect tables, light switches, toilets, handles, desks, phones, keyboards, countertops, doorknobs, faucets, and sinks.
If surfaces are dirty, clean them: you can use detergent or soap or detol and simple water prior to disinfection.
Other Preventive Methods:
Wash fruits and vegetables thoroughly when you bring them from the market and they can be touched by so many people.
Avoid eating uncooked food especially eggs and meat. They should be thoroughly cooked.
Avoid contact with wild, farm and pet animals. Otherwise take preventive measures while doing so, like thoroughly washing hands after contact, changing clothes, etc.
Avoid traveling till there is no confirmation in ending up this virus.
Drink plenty of warm water at regular intervals.
Avoid self, medication even in case of minor headache, vomiting or any other medicine without the consent of a doctor
Herbal ways to Prevent this Virus:
All the above symptoms are only because of weak immunity or when our immune system gets weak and having Strong immunity is the basis of Ayurveda on which all our medicines work that is to increase your immune power to fight against infections and Rejuvenate your body naturally.
No virus is strong enough to attack you until your immunity is strong.
So Ayurveda has answers to all your symptoms of the Corona Virus.
Detox Premium powder
Detox premium powder is a herbo-mineral preparation containing ingredients such as jahar mohra pishti, parwal pishti, shukta pishti, shankh bhasma, kehrva pishti, moti bhasam, giloy satv, kamdudha ras, etc.
This herbal powder help in overall detoxification of the body balances pitta dosha in the body, reduces inflammation, pain, sudden pain, etc.
Recommended dosage: Take 1 sachet twice daily with normal water.
Giloy Capsules
Giloy has been used in ayurvedic medicine for ages. It is also known as 'Amrita' which translates to the root of immortality because of its abundant medicinal properties.
This capsule contains pure extract of Giloy (Tinospora cordifolia). It is one of the best Rasayan of Ayurveda that helps Rejuvenate your body.
It is a very good anti-oxidant, anti-bacterial, anti-fungal and anti-microbial herb.
Giloy capsules support normal kidney functions, have blood purifying properties, treat liver disorders, skin diseases, general weakness and boost your immune system to fight against infections COVID-19.
Recommended Dosage: Take 2 capsules twice daily.
Garlic Capsules
This is purely Ayurvedic preparation. Garlic capsules show anti-fungal, antioxidant, anti-microbial, immune-modulator properties.
These capsules contain pure extract of garlic. This is effective in atherosclerosis, diabetes, high level of cholesterol, hypertension.
Recommended Dosage: Take 2 capsules twice daily.
Sheet Dhara Syrup
This herbal syrup is prepared from ingredients such as ajwain satav, mushak kapoor, peppermint, etc that naturally relieve the symptoms like bloating, blenching, nausea, vomiting, feeling of discomfort, etc.
The regular use of this herbal syrup neutralizes the high acid content, reduces abdominal pain, & cramps that are associated with the appendix patients.
Recommended dosage: Take half teaspoonful of this syrup in half a cup of water. Drink this mixture twice daily on an empty stomach.
Amrit Tulsi Ras
This herbal preparation is in drops form prepared from five types of Tulsi. Shama Tulsi (Ocimum sanctum), Rama Tulsi (Ocimum gratissimum), Kapoor Tulsi (Ocimum canum), Shwet Tulsi (Ocimum basilicum), Nimba Tulsi (Ocimum citriodorum) that provides good result in cough & cold problem.
Recommended Dosage: Take two to three drops twice daily.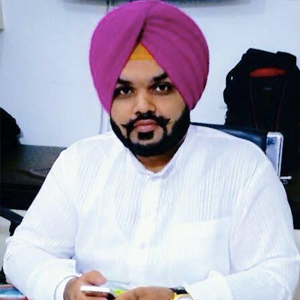 Vaidya Karanvir Singh is the younger Vaidya in Chandigarh Ayurved & Panchakarma Centre. He is the fourth generation in his family who is practicing as a general consultant in Ayurved & Panchakarma treatment at Chandigarh. In his practice, he had treated more than 1000 plus patients worldwide.
Article by Dr. Karanvir Singh (M.D in AYURVEDA, PANCHAKARMA FAGE) and reviewed by Vaidya Jagjit Singh (B.A.M.S)