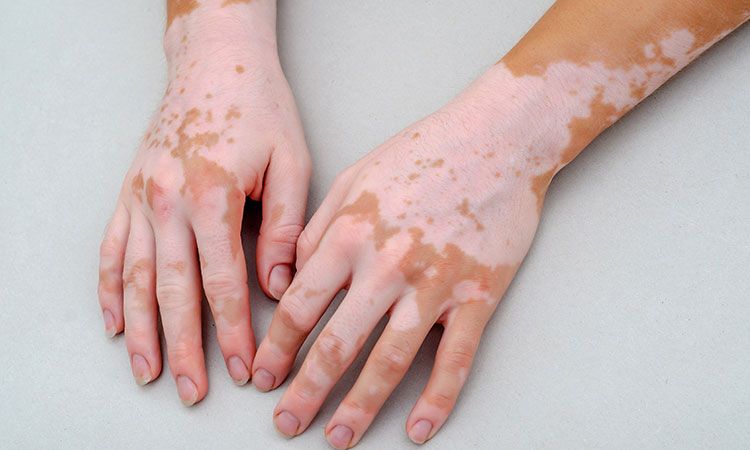 Top 10 Effective Home Remedies For Vitiligo
DESCRIPTION
Vitiligo is a chronic disorder that causes loss of skin color in patches. 

The discolored areas usually get bigger with time. 

It can affect any part of the body skin and the inside of the mouth.

It is the result of the skin's melanocytes the cells responsible for giving the skin color being destroyed.



VITILIGO CAN BE
Generalized –

It is the most common type when macules appear in various places on the body.

Segmental

– it is restricted to one side of the body such as hands or face.

Mucosal –

which affects mucous membranes of the mouth or genitals area.

Focal – 

it is the rare type, do not spread in a certain pattern.

Trichome –

the macule have white or colorless center, lighter pigmentation, and normally skin.

Universal

– rare type of vitiligo.



CAUSES
Autoimmune disorder –

 The person with vitiligo, immune system develop antibodies that destroy melanocytes.

Genetic factors –

vitiligo can be inherited. About 30% – 40% cases of vitiligo run in families.

Neurogenic factors –

A substance that is toxic to melanocytes may be released at nerve endings in the skin can effect vitiligo.

Self-destruction –

A defect in the melanocytes destroy themselves.



HOME REMEDIES FOR VITILIGO
1. Papaya – Papaya is a delicious and beneficial fruit for health. 
It is effective against vitiligo. 

Take a pieces of papaya rub on the patches of skin affected. Wash when it dry. 

Consume papaya juice regularly refill the body melanin cells lost due to vitiligo.



2. Red clay – it is effective treatment of vitiligo rich in copper content. 
Add one tablespoon of ginger juice or two tablespoons of red clay mix it well. 

Apply the mixture to the white patches or affected area every day. 

The ginger juice helps to increase the blood flow to the patches.



3. Reduction of stress – stress can be harmful for the body with any condition. 
Stress may not cause directly vitiligo but excess stress can cause the growth of patches caused by vitiligo. 

Stress also harm the mind, body and hamper daily functioning routine of a person. 

Take less stress prevent vitiligo from worsening naturally.



4. Sunscreen – Vitiligo is seen in the areas of skin that is regularly exposed to the sun affected by harmful ultra-violet rays of the sun. 
Apply sunscreen locally to the parts of the body exposed to the sun prevent direct exposure and also wear dresses that cover exposed area of body.



5. Drink water from a copper vessel – Staying hydrated always can help body stay fit and away from diseases. 
Stored drinking water in a copper vessel to get rid of vitiligo and increase melanin in body, reduce whiteness of patches caused by vitiligo.



6. Basil leaves – Basil leaves have anti-aging and anti-viral properties. 
These properties of basil dealing with vitiligo. 

Mix basil leaves with lime juice will stimulate the production of melanin on skin. 

Apply this mixture to skin every day for better results against vitiligo.



7. Walnuts – Walnuts have innumerable health benefits. 
Walnuts treat the body against vitiligo. 

Eating at least 5 walnuts everyday can help to deal with vitiligo. 

For better results crush walnut powder and add water to make a paste. 

Apply the paste to the affected areas of the skin every day for 10-15 minutes this will help in reduction of the white patches caused by vitiligo.



8. Foods high in zinc – While suffering with vitiligo it is important to have a well-balanced diet. 
A balanced diet help in boosting immune system. 

Make sure to include zinc in daily diet plan. 

Amounts of zinc in the body is low in patients with vitiligo. 

Zinc supplementation of the body can stimulate the healing process of the skin against vitiligo. 

Meat-based food items contain high amount of zinc.



9. Foods high in Vitamin C – Along with zinc, Vitamin C is also very important for the treatment of vitiligo. 
Vitiligo patient also suffering from vitamin C deficiency. 

Citrus fruits like lemons, orange and grapefruits contain Vitamin C and also found in strawberries, kiwi, bell peppers and broccoli reduce vitamin C deficiency.



10. Turmeric – Turmeric is effective for vitiligo. 
Turmeric and mustard oil stimulate the pigmentation of the skin and reduce patches. 

Apply mixture of turmeric powder and mustard oil for 15-20 minutes to the affected area will reduce the patch pigmentation.

Do this remedy twice a day for positive results.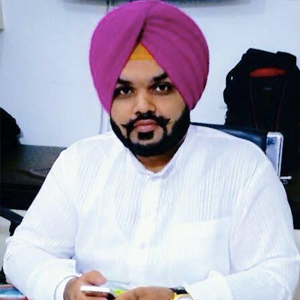 Vaidya Karanvir Singh is the younger Vaidya in Chandigarh Ayurved & Panchakarma Centre. He is the fourth generation in his family who is practicing as a general consultant in Ayurved & Panchakarma treatment at Chandigarh. In his practice, he had treated more than 1000 plus patients worldwide.
Article by Dr. Karanvir Singh (M.D in AYURVEDA, PANCHAKARMA FAGE) and reviewed by Vaidya Jagjit Singh (B.A.M.S)