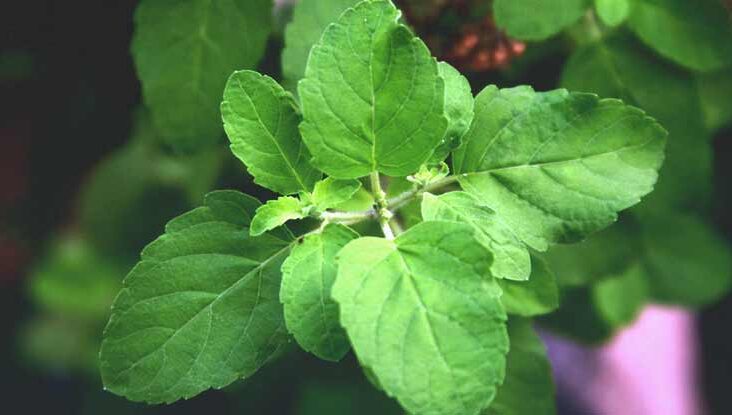 DESCRIPTION
The name tulsi means incomparable one, scientific name Ocimum tenuiflorum

In Hindi language it commonly known as tulsi, it is most revered medicinal herb on the planet. 

It has violet flowers green stems

Part used for medicinal preparations are leaves, stems, and seeds.

It can promote healthy body, spirit and mind. 

The plant has been used to decrease the negative effects of stress in the body.



TULSI LEAF BENEFITS
Tulsi is used to treat many conditions, including  swine flu, diabetes, the common cold, headache, fever, stress, upset stomach, earache, and more. 

Tulsi has a wide range of health-promoting properties including:

Adaptogenic

Anti-arthritic

Anti-coagulant

Anti-diabetic

Anti-inflammatory

Anti-pyretic (prevents itching)

Antidiarrheal

Antimicrobial 

Antioxidant

Antitussive (treats cough)

Liver, brain and heart-protective.



TULSI LEAF RASPANCHAK
Rasa

:  Katu, Tikta, Kasaya 

Guna

: Laghu, Ruksa, tiksna

Virya

: Usna 

Vipak

: Katu 

Karma

: Dipani, Hrdya, Kaphahara, Pittahara, Vatahara, Krmighna



TULSI DEMERITS
Not suitable for pregnant women
It affect the health of a pregnant woman and embryo. 

It can even cause miscarriage. 

The herb may cause uterine contractions by increasing blood flow to the uterus and pelvic area that may be dangerous.



May not be good for diabetic patients
Tulsi can lower blood sugar levels. 

Someone who taking medicines for diabetes then the intake of Tulsi leaves may enhance the effect and cause hypoglycemia.



May impact male and female fertility
It has a negative impact on the of both genders fertility. 

Some studies found that tulsi decrease sperm count, weight of reproductive organs.



May interfere with blood-thinning medicines
Tulsi is known to cause blood thinning. 

It's a good home remedy for people who don't want to take medicine for blood thinning. 

People who already taking anticoagulant medicines, Tulsi may adversely affect their health.



It may cause damage to the liver
Tulsi has eugenol (

phenylpropene)

, member of the phenylpropanoids class of chemical compounds which also found in cloves. 

Small amounts of eugenol can prevent liver damage, too much of eugenol can cause liver damage, nausea, diarrhea, rapid heartbeat and convulsions.



Tulsi leaves strain when chew rather than swallow them.

Tulsi leaves have mercury, which may stain teeth when chewed. 

People should simply gulp them down to avoid teeth discoloration.



MERITS OF TULSI LEAVES
Boost immunity 

Heals infections

Purifies the blood 

Cures insects bites

Lower blood pressure 

Treats respiratory disorders

Maintains blood sugar level 

Improving digestion process 

Preventing cardiovascular disease

Relieving joint pain 

Treating kidney stone 

Treating mouth ulcers 

Reducing stress level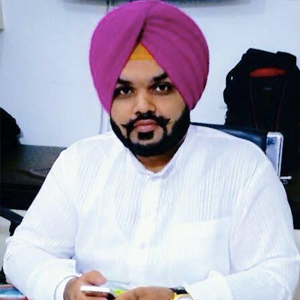 Vaidya Karanvir Singh is the younger Vaidya in Chandigarh Ayurved & Panchakarma Centre. He is the fourth generation in his family who is practicing as a general consultant in Ayurved & Panchakarma treatment at Chandigarh. In his practice, he had treated more than 1000 plus patients worldwide.
Article by Dr. Karanvir Singh (M.D in AYURVEDA, PANCHAKARMA FAGE) and reviewed by Vaidya Jagjit Singh (B.A.M.S)