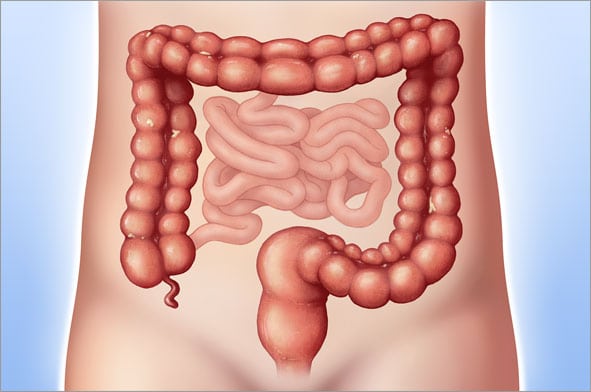 ULCERATIVE COLITIS – YOGA ASANAS
Yoga is not only treats health conditions but also helps to maintain healthy body by maintaining body-mind balance. Ulcerative colitis is said to have connection with mental stress as it tends to relapse during spell of intense stressful episodes.
Yoga asanas helps to relive the stress from body and mind thus helpful in managing relapse of Ulcerative colitis. Asanas helps to calm down nervous system which keeps the inflammation of mucosa of colon in check. So yoga asanas improves the quality of life of individual suffering from Ulcerative colitis.
WHAT IS ULCERATIVE COLITIS ?
It is thought to be Auto-immune condition. Irritation and Ulcers in large intestine are the main feature of Ulcerative Colitis. This disease comes under a group of conditions called as Inflammatory Bowel disease (IBD) . The inflammation generally starts in rectum close to the anus which gradually spreads and affects a portion of entire colon in individual.
When the inflammation is in rectum and lower part of colon it is known as Ulcerative Proctitis .
But when it affects the entire large intestine it is named Pancolitis .
Only left side is affected with inflammation that it is named Limited or distal Colitis.
The amount of inflammation and location accounts for the severity of Ulcerative colitis. There is a pattern of flare-up when the symptoms are worse. It is a treatable condition which tends to get better with right approach.
WHAT ARE THE CAUSES OF ULCERATIVE COLITIS ?
It is a complex disease which involves many factors. It is mainly said to be a result of an Overactive immune response of body where immune system attacks its own body cells and tissues causing damage and inflammation.
Some of the factors that increase the risk of developing this conditions includes :
Age : Individual between age group of 15-30 or older than 60 are at higher risk of developing Ulcerative colitis.
Dietary habits : Intake of High fat diet can put an individual at higher risk.
History : Individual with family history of Inflammatory bowel disease can increase the risk of developing Ulcerative colitis .
Certain medication : Use of NSAIDs like ibuprofen etc can weakens immune system leading to increase risk of disease.
WHAT ARE THE SYMPTOMS OF ULCERATIVE  COLITIS ?
Some of the common symptoms of ulcerative colitis in beginning  includes :
Abdominal cramps
Nausea
Diarrhea
Tiredness
Weight loss
Anemia
Symptoms developed in later stages includes :
Fever
Mucus, blood or pus in bowel movements
Skin rashes
Severe cramps
Joint pain
Liver disease
Mouth sores
Red and painful eyes
Loss of nutrients and fluids
AYURVED APPROACH :
In Ayurved it is correlated with Grahani in which Pitta dosha get vitiated in comparison to other two doshas. Due to Nidan sevan like eating  hot and spicy food, unwholesome food , anger etc causes vitiation of Pitta dosha . The vitiated pitta dosha in turn contaminates rakta(blood) and mamas ( muscle) dhaute leading to ama formation. The ama dosha than obstructs annavaha and purishavaha srotas( channels) causing development of the disease in individual.
Herbs :
Ginger
Cumin
Coriander
Jamun
Kutaja
Turmeric
Bilwa
Dadim
Panchakarma :
Vamana
Pittahara vasti
Virechana
Piccha basti
YOGA ASANAS
1. Bhujang Asana (cobra pose) :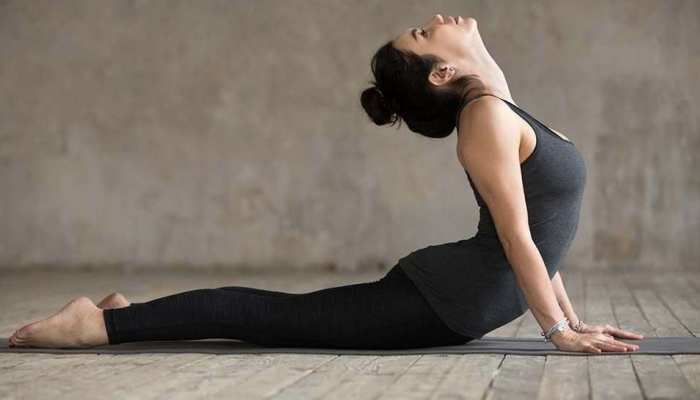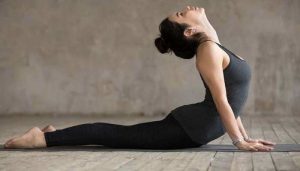 This asana affects abdominal muscles and also massages abdominal organs thus helps to relieve flatulence . It also improves gastro-intestinal symptoms like indigestion,  low digestive fire, constipation etc. It also tones hip muscles and improves spine's flexibility.
STEPS :
Lie down on your stomach on mat putting forehead facing downward.
Keep legs straight with feet hip-width apart and toes pressing downward.
Place hands on mat beside ribs and lightly pressing down on ground.
Slowly lift head ,shoulders and chest off the mat keeping back of neck long.
Push chest forward while straightening the arms and try to coil thoracic spin keeping lower belly connected to mat.
Hold the pose for few breaths and then gradually bring the head and chest down to mat while exhaling.
PRECAUTIONS :
Carpal tunnel syndrome
Injury to arms, back or shoulder
Recent abdominal surgery
Pregnancy
Hernia
2. PASCHIMOTTAN ASANA (SEATED FORWARD BEND) :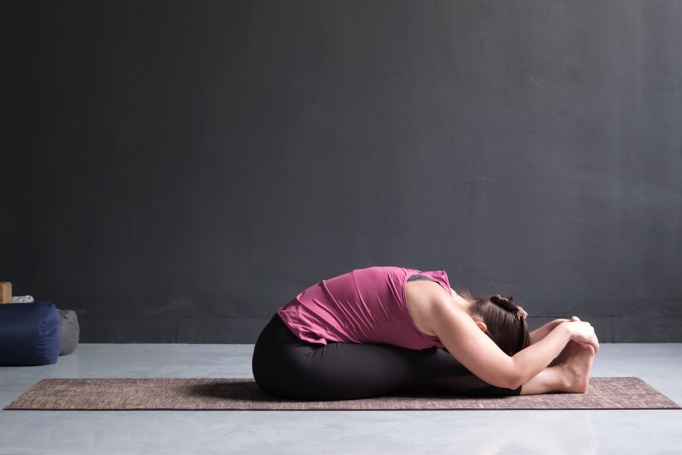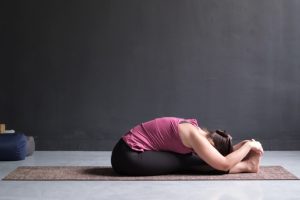 It helps to improve efficacy of spinal nerves. It also helps to remove abdominal fat and improve digestion. It is affective in constipation, flatulence, anorexia etc thus beneficial in ulcerative colitis.
STEPS:
Sit down on mat with legs stretched forward with toes flexed towards torso and spine erect .
While breathing ,slowly move both arms up over the head so they are stretched upwards.
Start to exhale while moving body forward from hip joint such that chin moves towards toes.
Hold big toes with both hands and touch forehead with the knees.
Make sure the elbows are touching the ground.
Hold the posture for some time and then slowly return to the sitting position .
PRECAUTIONS :
Herniated disc
Pregnancy
Sciatica
Hypertension
Injury to knees, hip , rib etc.
Ligament tear in calves, hamstring etc.
3. VAJRASANA (THUNDERBOLT POSE):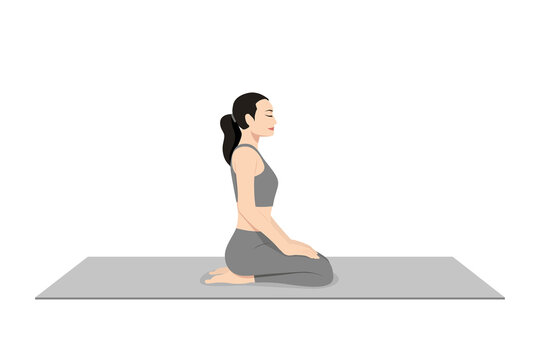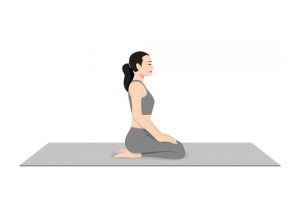 This asana improves the circulation of blood in lower abdomen thus helps to improve digestion, Relieves gas and pain in stomach. It also relaxes waist and hip region providing relief from menstrual cramps.
STEPS :
Sit down on mat with legs stretched outwards.
Slowly fold both legs and sit in kneeling pose keeping hips on heels with toes pointed behind touching each other.
Sit on pit formed by parted heels comfortably
Keep head, neck and spine straight and place both palms on thighs facing upwards.
Hold the pose for 30 seconds to 1 minutes while taking deep breaths.
Slowly start to return in sitting position while exhaling.
PRECAUSTIONS :
Slip disc
Injury to knee ort foot
Ankle stiffness
Intestinal ulcers
Hernia
4. SETU BANDH ASANA (BRIDGE POSE):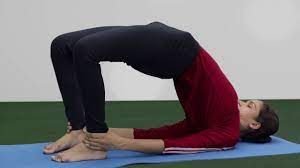 It helps to calm the mind thus reduces stress and anxiety. It also helps to improve digestion and relieves symptoms of menstrual cramps and menopause.
STEPS:
lie down on your back on the mat keeping knees bent at hip width apart and heels of both feet facing towards hips.
Keep arms on side of body and palms facing downwards
Slowly start to lift spine from the mat while raising hips as high as comfortable.
Roll both shoulder during raising chest so that the chin touches the chest
Support weight of whole body on shoulders, arms and feet and support back with the palms
Take deep breaths and hold the pose for few seconds
Gradually return to the initial position and relax.
PRECAUSTIONS :
Hernia
Intestinal ulcers
Neck injury
Pregnancy
Migraine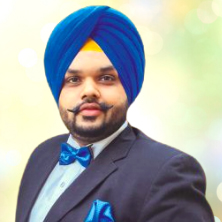 Dr. Vaidya Karanvir Singh is the younger Vaidya in Chandigarh Ayurved & Panchakarma Centre. He is the fourth generation in his family who is practicing as a general consultant in Ayurved & Panchakarma treatment at Chandigarh. In his practice, he had treated more than 1 Lakh Plus patients worldwide.
Article by Dr. Karanvir Singh (M.D in AYURVEDA, PANCHAKARMA FAGE) and reviewed by Vaidya Jagjit Singh (B.A.M.S)