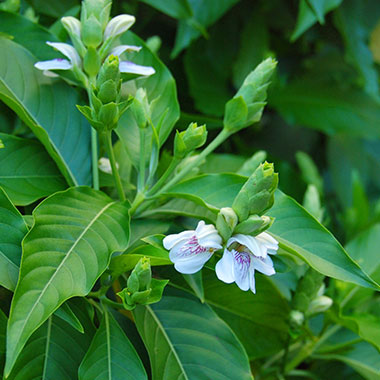 Who does not know about Vaasa. Actually, since the days of grandmother and grandmother, vasa is most commonly used as a home remedy for the treatment of colds and colds. Vasa also has a special place in Ayurveda as a medicine. Vasa is also known as Ardusi. It is said in Ayurveda that vasa is very useful in reducing vata, pitta and kapha. Apart from this, Vaasa is very beneficial in many diseases like headache, eye disease, piles, urinary disease, so let us know about Vaasa in detail before knowing about which diseases are beneficial.
What is vasa?
Acharya Charak considers Vasa to be superior in the treatment of blood pressure. Vasa leaf herb is supposed to reduce phlegm. Vasa is used along with other substances in ophthalmic (blood glucose), leprosy, Irritable bowel syndrome, vaginal related disease and gout related diseases with ophthalmic diseases. In the Sushruta-samhita it is enumerated in the Ksharkriya. It has three species, which are as follows.
1Shwet vasa(Adhatoda zeylanica) – The plant of Adhatoda is shrubby. Its color is white. Its views come from February to March. Its pod is 18–22 mm long, 8 mm wide, with follicles and each pod has four seeds.
2 Krishna-Vasa (Gendarussa vulgaris Nees (Jendarusa vulgaris) Syn-Justicia gendarussa Burm.) The entire part of this plant is purple in color. In many places it is used to adulterate katsaraiya.
3 Rakt vasa
Apart from the species of vasa mentioned above, the following species are also used in medicine.
Shweta vasa – It is about 3-4 m high, branch-shaped tuber or shrub. The flowers are white in color. In many places it is used in place of vasa. Its leaves, roots and flowers are used for healing. The leaves are anti-emetic and hemostatic. Its plant is phlegmatic and powerful. Flowers are used in the treatment of diseases of the eyes
Adusa is aphrodisiac, cough suppressant, good for voice, beneficial in heart disease, blood related disease, craving or thirst, breathing or respiratory, rashes, fever, vomiting, discharge, leprosy and tuberculosis. Its main action is on the respiratory institution. It dilutes the phlegm and exhales and makes the airways less, but permanent. Due to dilatation of respiratory tract, the breathing of the asthma patient is reduced.
If blood comes with phlegm, it also stops. In this way, it is mucus, or constriction, throat and breath. It is hemorrhagic and hemostatic, as it constricts small blood vessels. It depletes Pranadanadi and reduces the blood load slightly. Its leaves reduce inflammation, reduce pain, help in relief of leprosy and leprosy. It is urine reproduction, transgenic and leprosy. Its use is more beneficial in old phlegm diseases than new phlegm diseases.
Krishnavasa-Kala Vasa juice is bitter, pungent and hot, lukewarm and laxative and is beneficial in relieving fever, sputum disease and diseases like facial paralysis.
Blood Vasa – Its leaves are soft and helps reduce inflammation.
It exhibits microbial activity against Gram-ve and Gram-ve bacteria. It exhibits anticholinesterase activity.
Vasa names in other languages
​​
The botanical name of the plant is Adhatoda zeylanica Medik. (Edhatoda gelanica) Syn- Adhatoda vasica Nees; Justicia adhatoda Linn. is. The total of the covenant is Acanthaceae (Acanthesi). The covenant is called Malabar nut in English. The covenant is called by different names in different provinces of India.
Vasa in-
Sanskrit-

वासक

,

वासिका

,

वासा

,

सिंहास्य

,

भिषङ्माता

,

सिंहिका

,

वाजिदन्ता

,

आटरूषक

,

अटरूष

,

वृष

,

ताम्र

,

सिंहपर्ण

,

वैद्यमाता

;

Hindi-

अडूसा

,

अडुस्

,

अरुस

,

बाकस

,

बिर्सोटा

,

रूसा

,

अरुशा

;

Urdu-

अरूसा

(Arusa);

Oriya-

बासोंगो

(Basongo);

Uttrakhand-

वासिग

(Basig),

बसिंगा

(Basinga);

Konkani-

अडोलसो

(Adolso);

Kannada-

आडुसोगे

(Adusoge),

कूर्चीगिड़ा

(Kurchigida),

पावटे

(Pavate);

Gujrati-

अरडुसो

(Arduso);

Tamil-

एढाटोडी

(Adhatodi);

Telugu-

आड्डा

सारामू

(Addasaramu);

Bengali-

वासक

(Vasaka),

बाकस

(Bakas);

Nepali-

असुरू

(Asuru);

Panjabi-

भेकर

(Bahekar);

Marathi-

अडुलसा

(Adulsa),

अडुसा

(Adusa);

अटारूशाम

(Atarushamu)

Malayalam-

आटडालोटकम्

(Atdalotakam)

।

English-

लायन्स

मजल

(Lion's Muzzle),

स्टालिऔन

टूथ

(Stallion's tooth),

वासका

(Vasaka);

Persian-

बनशा

(Bansa)

।
Benefits and Uses of Vasa or Ardusa
You are unaware of the qualities and advantages of Vasa (adusa
Benefit of Adulsa leaves to Get Rid of Headache
Headache has become a common disease in today's stressful life. Consuming vaasa is very beneficial in the condition of headache.
Grind dried flowers under the shade of adulsa in hindi, mixing equal quantity of jaggery in 1-2 grams of vasa churna provides relief from headache.

Adding 20 grams of the root of adhatoda vasica in Hindi in 200 ml of milk, filtering it well, adding 30 grams of sugar and 15 nos of pepper powder (vasa churna), taking it causes headache, eye disease, pain, Relief from diseases like hiccups, cough etc.

Drinking tea made of dried vasa leaves in the shade relieves headache. A little salt can be added to this tea for taste.
Adusa Benefits in Eye Inflammation
If the eyes have swollen due to side effects of a disease or due to working on the computer all day, then the medicinal properties of Vasa are very useful. Heat 2-4 fresh flowers of vasa (adulsa in hindi) and tie it on the eye to reduce swelling of the eyeball.
Vasa to treat stomatitis
Adhatoda Vasica is very useful in curing mouth ulcers because according to Ayurveda, Adhatoda Vasica is cold and sore. It helps in reducing the symptoms of mouth ulcers
If there is a wound or swelling in the mouth due to an infection, then the use of vasa will help in getting quick relief.

If there are only mouth ulcers, chewing 2-3 leaves of vasa has its benefits (adulsa benefits).

The teeth of mouth are cured by its teeth.

Mixing one spoon ocher and two spoons honey in 50 ml decoction of Vasasa and keeping it in the mouth, it dries the mouth.
Adusa gives relief from Gum Sores
Pain or swelling in the gums is a common problem. You can get rid of this pain with the help of home remedies. According to experts, due to astringent juice in Adusa, it is effective in reducing pain and inflammation. Therefore, if you are suffering from gum pain, then use Adusa as advised by the doctor.
Adulsa uses in Tooth Cavity
Children and adults are troubled by cavity of all teeth, using Vasa (adulsa in hindi) will be beneficial for this. If there is cavity in the molar or tooth, it is beneficial to fill the place with a squeeze of adulsa leaves benefits.
Benefit of Adusa to Get Relief from Tooth Ache
Who is not suffering from toothache, using Adusa in this way provides quick relief. Rinse with a decoction of vasa in Hindi leaves to reduce toothache.
Vasa Benefits in Breathing Issues
If you are troubled by respiratory problems, the medicinal properties of vasa (adhatoda vasica in hindi) are very useful.
Mixing 1 gram chili powder in 10-20 ml decoction of Adhatoda, Turmeric, Coriander, Giloy, Peepal, Dry ginger and Regni, drinking three times a day completely cures all respiratory problems.
Drying panchang of vasa in shade, filtering it in cloth and eating 10 grams daily is beneficial in cough when breathing.
Relieved vasa from asthma disease (Vasa for Asthma)
Every time, if you are troubled by asthma at the time of changing the season, then take vasa in Hindi. Drying its fresh leaves, adding a little black dried dhatura leaves (adulsa leaves benefits) to them, grinding both the powder (smoking beedi) and smoking it has a breathtaking benefit.
Benefits of Adulsa in Coug
If you are troubled by a dry cough due to the change of seasons and not taking the name of shortness, then it can be treated with bamboo.
Consuming -5 ml vasa leaf syrup with honey is beneficial in chronic cough, breathing and tuberculosis.

Make 10 to 20 milliliters of boiling of Adusa, dry grapes and sugar candy three to four times a day, there is a suppression of dry cough.

Mixing honey in the juice of -5 ml Adhatoda and consuming it for 7 days reduces metallicity and breathing.

Mixing 2 grams of amritasat, 60 mg of tamarbhasam and 2 grams of powder of Belagiri in the morning with 5 ml juice of malabar nut is used to reduce decay, rashes and breathing.

Experimentation done by Parampujya Swami Ramdev Ji- Drinking 1 teaspoon of juice of Vasa leaves and 1 teaspoon of ginger juice, 1 teaspoon of honey gives relief in all types of cough.
Benefits of vasa in tuberculosis or tuberculosis 
The medicinal properties of vasa also work very beneficially in infectious diseases like tuberculosis. Mixing one gram powder of small peppers in 20-30 ml decoction of Malabar nut leaves provides relief in cough, respiratory problems and tuberculosis.
Benefits of Vasa in Adhama or indigestion (Benefits of Adulsa in Flatulance)
Unbalanced eating is common in today's lifestyle and then it directly affects the stomach. Every person is troubled by problems like acidity, indigestion. To get relief from this disease, consume vasa in this way. Vasa churna benefits (vasa churna benefits), 1 part, 1/4 part of the powder of thyme and one-eighth part of rock salt mixed with lemon juice and making 1-1 gram tablets, after taking meals, take 1-3 tablets twice a day. Due to vata by doing this, there is benefit in fever and Aadhaman (especially after eating food, stomach becomes heavy, pain in the body).
Relief from phlegm or mucus 
If you have frequent phlegm or mucus cough with temperature fluctuations, home remedy for vasa will help in giving relief. For this, by mixing 2 grams of honey in 10-20 ml decoction by mixing myrobalan, behera, amla, patol leaf, vasa, giloy, kutki and pippali root, as per method, taking 2 grams of honey is beneficial in phlegm related fever. Apart from this, making a decoction of Adusa, Piparamool, Kutki, Netrabala and Dhamasa, adding 500 mg dry ginger powder in 10-20 ml decoction is beneficial in Kaphajjwar.
Vasa beneficial anemia in anemia
Consumption of Vasa is beneficial to overcome the lack of blood in the body. Only one thing should be kept in mind that the intake of vasa is in the right way. Boil 20 grams of Triphala, Giloy, Kutki, Chitrata, Neem bark and Vasa in 320 ml water, when remaining quartile, then adding 20 ml of honey to this decoction in the morning and evening will benefit jaundice and pandu (anemia). is.
Benefits of Adusa in typhus fever 
In Sanipatajvar, mixed with 10 gm of Adusa juice extracted from the Putpak method, mix some ginger juice and basil leaf, grind the liquorice in it and mix it with honey, morning and afternoon and evening. Beside this, make a decoction by mixing 20 grams bark of vasa root, 3 grams of dry ginger and one gram of black pepper, adding honey in 10-20 ml decoction should be given.
Vasa Benefits in Body Odor
Whether it is summer season or winter, some body's bad odor, but home treatment of vasa proves very beneficial in this context. Applying a little conch shell in juice of vasa leaf, removes foul odor of the body.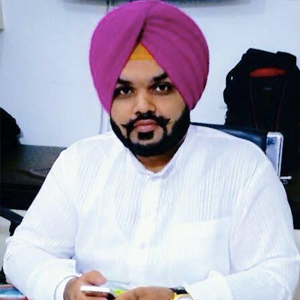 Vaidya Karanvir Singh is the younger Vaidya in Chandigarh Ayurved & Panchakarma Centre. He is the fourth generation in his family who is practicing as a general consultant in Ayurved & Panchakarma treatment at Chandigarh. In his practice, he had treated more than 1000 plus patients worldwide.
Article by Dr. Karanvir Singh (M.D in AYURVEDA, PANCHAKARMA FAGE) and reviewed by Vaidya Jagjit Singh (B.A.M.S)