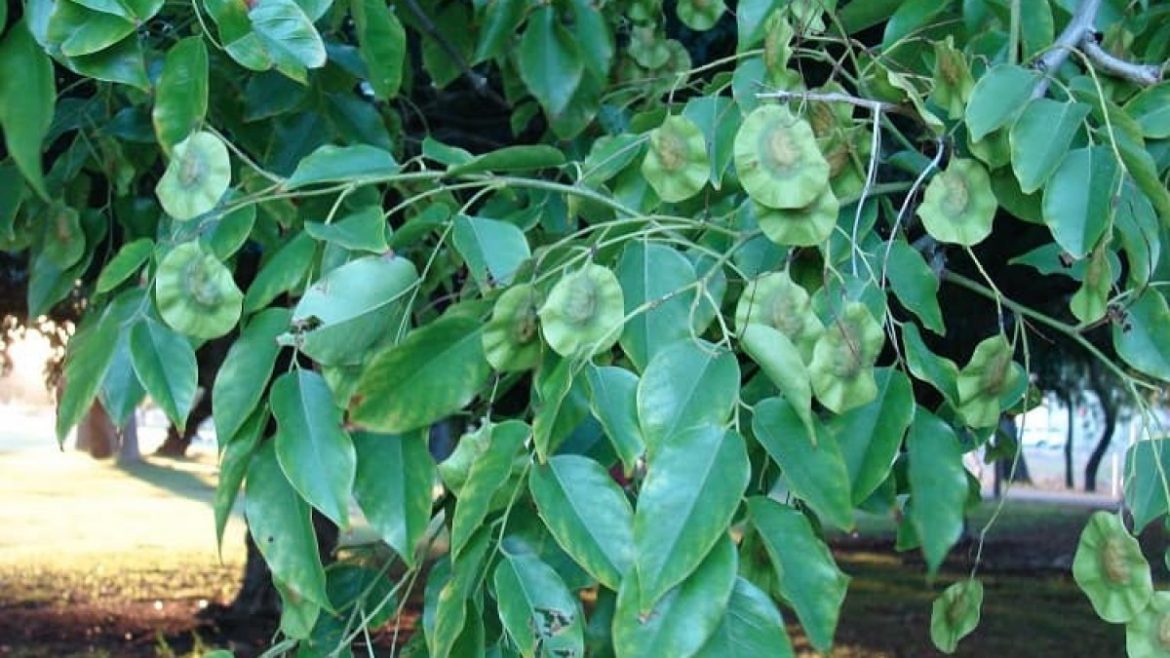 This medicinal tree is called Malabar Kino which is also known as Vijayasar in India. The scientific name of Vijayasar is Pterocarpus marsupium. Due to its medicinal properties, this tree is widely used in the manufacture of various medicines, especially for diabetes. This tree bark is used as well as utensils made from tree sticks are used for food and drinking water. Let's know about the Vijayasara tree.
Indian Vijayasara trees are large deciduous. The height of this tree is about 10 to 30 meters. The trunk of this tree is smoky in color, the bark is rough, with small pieces coming out of it. Gum comes out of this tree whose color is red. The leaves and branches of this tree are very beneficial. The flowers of the Vijayasara tree are yellow in color from which fruits are produced. Its fruits are in the form of legumes which have 2 seeds.
Benefits of Vijayasara –
Everybody knows about the Vijayasara tree with its medicinal properties and its benefits are for diabetes. But moreover, the nutritional and medicinal properties present in Vijayasara help to overcome various health problems. The anti-hyperlipidic properties of the Vijayasara tree help in reducing the total cholesterol level in the body. The antibacterial and binding properties present in it help in treating bleeding, injury and other skin problems. The benefits of Vijayasara include anemia, diarrhea, skin problems, respiratory diseases, dental problems and hair problems. 
Vijayasar's health benefits or healing
Injury or erysipelas: In dermatological diseases, invoice is a very beneficial medicine. If its leaves are applied due to injury etc. or in skin wounds, burning sensation etc., it is beneficial. It cures the pain caused due to injury due to its pandemic work. In Bhagnadi, the essence of its scandal is used with milk or sugar.
Vijayasara in blood disorders
It is antiseptic and blood bile. Due to its properties, it is useful in blood, blood disorders and blood disorders. All blood disorders are cured by using the seed extract with honey.
In diabetes
In the problem of diabetes, Vijayasara wood is very beneficial. Diabetes is reduced by taking water in a vessel made of its wood.
Also, in diabetes, its kandasar should be eaten by making a decoction. Due to this, the amount of urine is reduced and the increased sugar in the blood reduces and other disorders are removed.
Increased work force in men
Vijayarasar's syrup or powder is used to remove the sexual weaknesses of men. In Ayurveda, it is considered to be useful for chemotherapy.
Leprosy
In leprosy, invoice is a very beneficial drug. A decoction made from its essence or root is used for the treatment of leprosy. Use of moolaquath is very beneficial in leprosy.
Useful in increasing eyesight
The invasive or the winning is a good medicine for the eyes. By using it, the eyesight increases. Sesame oil, Bibhitaki oil, Bhringraj gourd and Vijayasar's boiling should be used for all of them by taking division.
In all types of syphilis, using Khadir and Vijayasara with the Guggulu and Triphala is beneficial.
SIDE-EFFECTS:
Victory is very beneficial for human health.

But consuming it in excess of the requirement may also have some side effects.

Apart from this, the consumption of Vijayasara can increase some problems according to their physical ability.

Having the binding properties, Vijayasara is used in the treatment of diarrhea. Therefore, a person suffering from constipation should refrain from consuming it.

If you are taking medicines to treat diabetes, avoid using Vijayasar as a medicinal use. Because it can very low level of blood sugar in your body.
Ayurvedic properties
Vijayasara is Tikt, Katu, Kashay, Warm, Small, Rook and Kaphapittamsham.
It is beneficial for the skin, beneficial in leprosy, chemicals, eczema, digestion, dental hygiene and leprosy.
It is a leprosy, erysipelas, leprosy, spleen, fever, worm disease, fattening, blood corpuscles and leprosy.
Its flowers are thick, sweet, digestive and airy.
It has dermal and interstitial columns, diuretics, cold, soluble (Resolvent), soluble, clarifying, diuretic, hemostatic, vermin, leprosy, anesthetic, converters and chemicals.
It is used in ejaculatory, cold, ulcerative, febrile, vermis, ejaculatory, and anti-excitotoxic eczema, bile infestation, encephalitis, cystitis, ulceration, chronic ulceration, worm, spermatozoa, intermittent fever, eczema is.
In this plant, the plantation process takes place. Anti-inflammatory action is found in tantrums.
Vijayasara Benefits
Eye strength: For the purpose of the eyes, the strength of the eyes increases by mixing oil of four times Bhrigraj Swaras and the boiling of Vijayasara in an iron vessel, cooling oil (1-2 drops) and taking nerves.

Toothache: Grind the bark of triumphs and rub it on the teeth, it reduces toothache.

Vijaysar is beneficial in jaundice (Vijaysar benefits for Jaundice) – Anemia due to the use of 10-20 ml Bijakasararishta, (jaundice), Kamala, Prabhama, heart disease, Vatarakta (arthritis), Odorj (malaria), Arochak, Kas (cough) and There is benefit in breathing (asthma).

Vijaysar benefits in diabetes – Cold aqueous extract from Vijaya's wood is used in the treatment of Madhumeham.

Consuming 15-20 ml of victorium dermis is beneficial in diabetes.

Syphilis – Drinking mixed with Khadir essence, Vijay essence and Guggulu in the decoction of Parwal, Neem, Triphala or Chirayita is beneficial in syphilis.

AMNORRHEA(non-menstruation) – Jyotishmati Patra, Sajjikshar, Vacha and Vijayasara grind with milk and drink for three days, the stopped period starts to disappear.

Leucorrhoea (white water) – Due to the strong columnar properties of gum obtained from the calories of the viscera, local use is done in the leucorrhoea (white water).

Syphilis – Khadir and Asan are used to make a decoction and by mixing their kalk with Guggulu or Triphala, all kinds of syphilis are eliminated by spatial use.

Vijaysar Benefits for Filariasis – Drinking mixed with cow urine and honey in Khadir, Bijak and Shal Kalk every day in the morning is a quick suppression of Shlipad (Elephant foot).

By applying Vijayasara Patra Kalk, the wound heals quickly and there is benefit in pimples.

Shwitra (White Stain) – In the pot of iron, eating oil of oil-fried Bhringraj leaves, drinking milk with Vijayasara quoth or Kshirpak of Vijayasara is dietary in schizophrenia.

Leprosy (leprosy) – Grinding the seed of the seed is beneficial in leprosy (leprosy).

Dadru (shingles) – Grind the woody part of Vijaya Kaasar and apply it on the affected area.

By applying the Vijayasara skin and letter Kalk, mitigation of Kandu, Pama, Shiva and leprosy.

Obesity (obesity) – Consumption of honey mixed with 15-30 ml decoction in the morning daily is a mitigation of obesity (obesity).

Vijayasara benefits in fever

In the morning every morning, drinking 2-4 grams of Kulkar in milk or drinking 1-2 grams of powder mixed with honey, ghee and drinking it with milk for one year enhances the chemical properties.

Chemicals – By applying 1-2 grams of Vijayasara daily in an iron pan for one year, leaving it overnight and dissolving it in 200 ml water in the morning and drinking it, you get rid of diseases (diseases) and get chemical properties and longevity.

Vajikarana- In 15-25 ml decoction of seed, mixed with triphala, sugar, honey and ghee, daily, one gets chemical properties.
Application: Flower, bark, letter, interstitial and gum.
Quantity: 10-20 ml of seed. Twitch 15-20 ml or according to the doctor's consultation.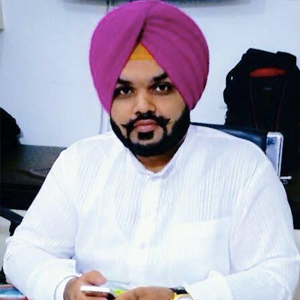 Vaidya Karanvir Singh is the younger Vaidya in Chandigarh Ayurved & Panchakarma Centre. He is the fourth generation in his family who is practicing as a general consultant in Ayurved & Panchakarma treatment at Chandigarh. In his practice, he had treated more than 1000 plus patients worldwide.
Article by Dr. Karanvir Singh (M.D in AYURVEDA, PANCHAKARMA FAGE) and reviewed by Vaidya Jagjit Singh (B.A.M.S)