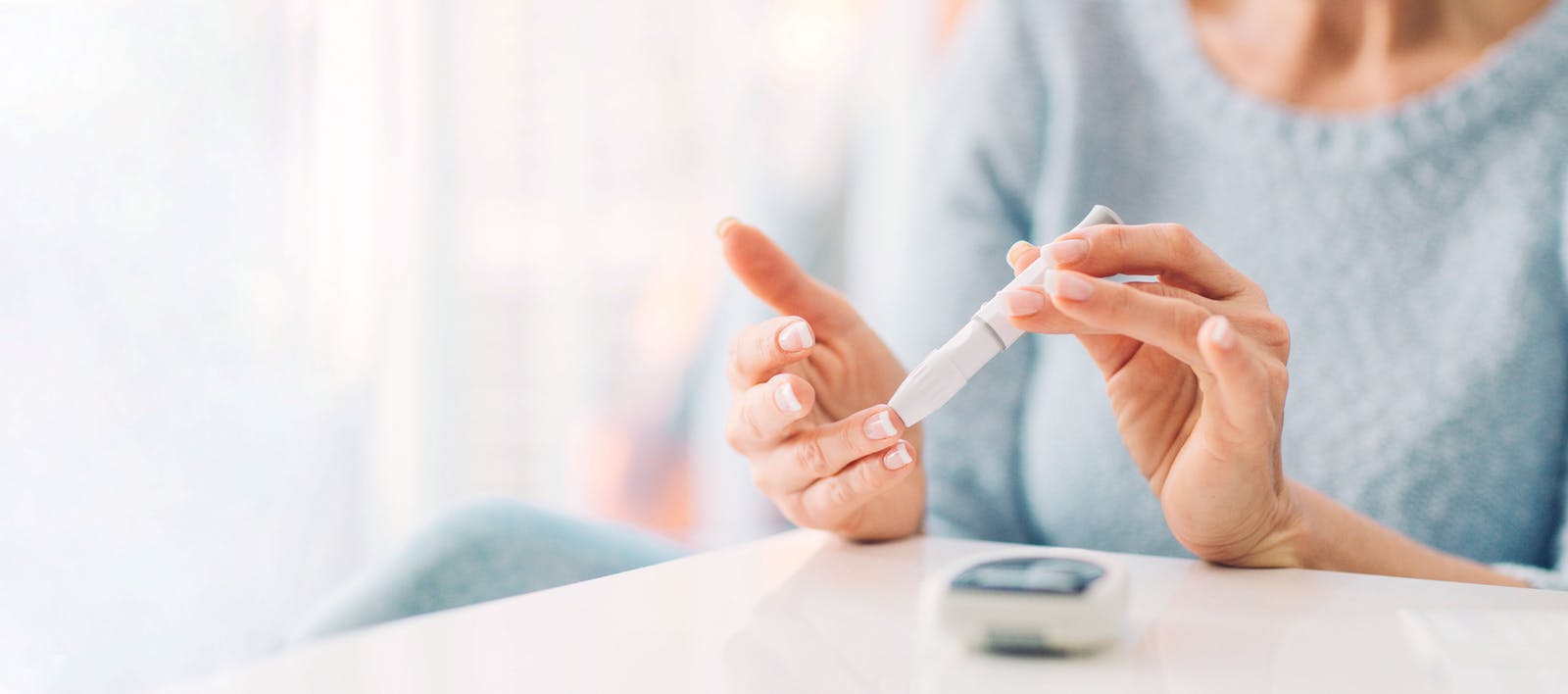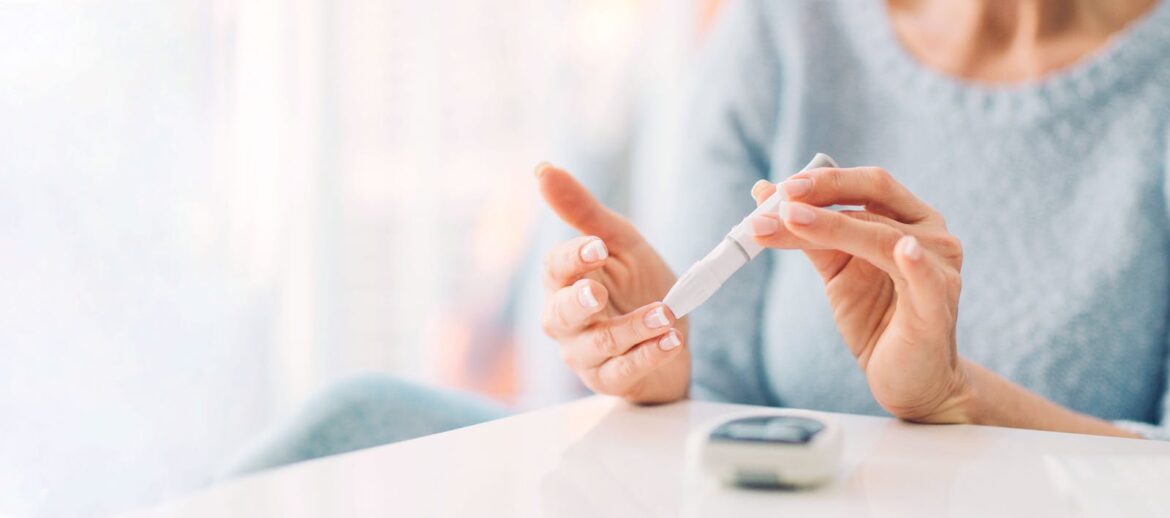 WHAT IS TYPE 2 DIABETES? HOW TO CURE IT NATURALLY
WHAT IS TYPE 2 DIABETES?
Type 2 diabetes is a long-term medical problem in which there is an excess of sugar or glucose in the blood. In type 2 diabetes, your body's cells don't respond as much to insulin.

TYPE 2 DIABETES SYMPTOMS
In type 2 diabetes, many people do not feel any symptoms, while some signs are ignored as signs of old age. Therefore the diagnosis of type 2 diabetes is more important to check for some other disease.
In type 2 diabetes, people feel different symptoms: 
Feeling tired and drowsy 

Always hungry 

Frequent urination, especially at night

Blurred vision

Loss of body weight without any reason

Headache Itching

Irritability Frequent mood changes 

Black spots on the skin 

Black spots on the thighs and neck in some people with type 2 diabetes.



WHEN TO SHOW THE DOCTOR?
If someone in your family has diabetes and you are experiencing any of the above symptoms, you should see your doctor.

CAUSES OF TYPE 2 DIABETES
In the body of a makes insulin, with the help of which the body stores sugar from food and uses it does. And type 2 diabetes is caused by the following conditions: When the pancreas stops making insulin. When the colon makes a very small amount of insulin and the body does not get as much insulin as it needs. In such a condition, instead of going to the cells, the sugar starts accumulating in the blood. When the body does not respond to insulin properly, this condition is called "insulin resistance". When glucose accumulates in the blood instead of going to the cells, it causes damage to many parts of the body. If the cells do not get the insulin they need, they cannot function properly.

PREVENTION OF TYPE 2 DIABETES
Know about Diabetes

Learn about its causes, risk factors, and find out how serious it is.

Keep going to the doctor for a regular app check-up

As your age progresses, it should be inculcated to regularly check the sugar, sugar and sugar levels.

Instead of drinking sweet drinks, drink plain water.

Keep your body weight the same

Resistance to insulin hormones from excess body fat, especially if there is fat in the abdomen

Don't eat outside food.

Do not eat fast food, junk food and outside cooked food or eat at least.

Do not drink alcohol

Drinking too much alcohol causes body weight gain and can also increase your ad pressure.

Regular exercise is essential to prevent type 2 diabetes. 

Include fiber-rich foods in your diet.

Avoid type 2 diabetes, keep your body up and avoid being sedentary.

Don't smoke.



NATURAL WAYS TO CURE TYPE 2 DIABETES
Tulsi rich in medicinal properties contains some essential elements along with plenty of antioxidants, which helps in the proper functioning of the cells that release and store insulin in the body. Chew 2-3 basil leaves on an empty stomach daily for blood sugar patients.

Drumstick has a lot of importance in Ayurveda. It is also known as Moringa. By consuming drumstick leaves, your digestive system will work properly. Along with this, it will help in controlling blood sugar. New variant of corona threatens immunity, know from Swami Ramdev how to keep lungs, heart and kidney healthy

Neem leaves increasing insulin receptor sensitivity, blood circulation in the body and maintain blood sugar under control. Diabetic patients should drink the juice of neem leaves on an empty stomach daily.

Fenugreek can prove to be very effective in controlling blood sugar. Soak 1 teaspoon of fenugreek seeds in a glass of water before sleeping at night. Drink its water in the morning and press the grains. If you want, you can eat these grains after sprouting. This will not make you feel bitter.

To control blood sugar level, consume 1 gram of cinnamon in your diet daily.

It is a seasonal fruit whose kernels powder helps in reducing blood sugar through insulin. Its powder can be taken with water. If you want to control blood sugar then definitely do it when people consume this in the morning on an empty stomach with lukewarm water.

It is a mixture of three ingredients – pippali, dry ginger and black pepper. It has been shown to have a good effect on problems related to the liver, kidney, eyes and nervous system of diabetic people. It can also be made at home. It can be taken with honey or with water.

Daruharidra (Indian barberry)
Apart from being anti-diabetic, it is also a great antioxidant. Daruharidra effective in controlling glucose level by reducing gluconeogenesis. Its decoction is made and taken with honey.

Haridra means turmeric, this haridra plant has been used as a traditional medicine in India for centuries. It controls cough and symptoms of diabetes. Generally, you take it as a spice in food and drink it after adding it to milk.
It is usually used as a vegetable. But its juice is also extracted and drunk. Its medicinal properties work to prevent sudden rise in blood sugar. It is also effective in controlling glycemic.

Cloves are rich in antioxidants which can help in controlling the level of blood sugar. It is considered beneficial in many diseases. Digestion remains good with the use of cloves. Blood sugar level can be controlled with cloves.

Garlic is helpful in high blood sugar
Blood sugar level can be controlled with the use of garlic. Garlic intake can also get rid of indigestion and pain problem. Garlic rich in many anti-oxidants which keep the blood sugar level under control.
Bay leaves can control blood sugar level
Bay leaves are used as a spice in cooking useful in diabetes and regulate blood sugar level. Diabetic people should drink a decoction of bay leaves. Diabetes can be controlled by its consumption.

There are two types of evergreen flowers, one white and the other light purple or pink color. Purple flowers are very beneficial for diabetic patients. Elements like serpentin, azemalysin are found in it. For this, take 10-12 flowers of evergreen, extract its juice and consume it. If you want, you can also drink it with Giloy juice.

Fennel can also prove beneficial for diabetic patients. Therefore, fennel should be eaten regularly after meals.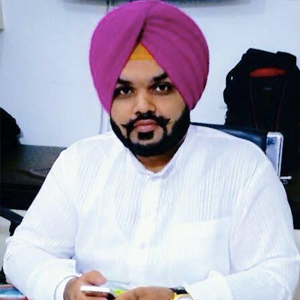 Vaidya Karanvir Singh is the younger Vaidya in Chandigarh Ayurved & Panchakarma Centre. He is the fourth generation in his family who is practicing as a general consultant in Ayurved & Panchakarma treatment at Chandigarh. In his practice, he had treated more than 1000 plus patients worldwide.
Article by Dr. Karanvir Singh (M.D in AYURVEDA, PANCHAKARMA FAGE) and reviewed by Vaidya Jagjit Singh (B.A.M.S)