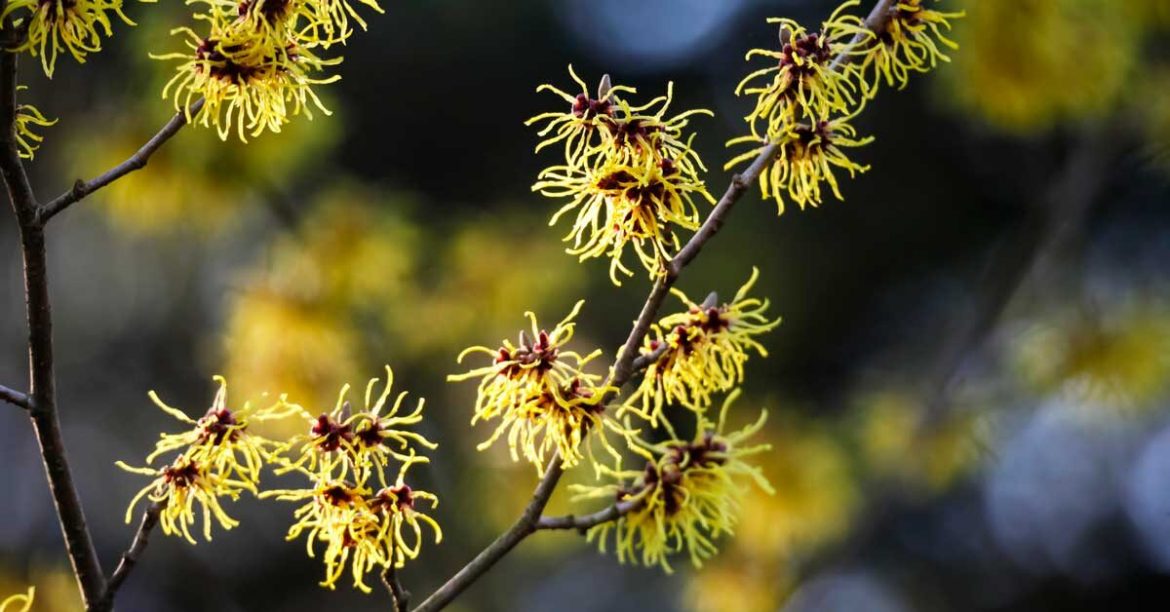 What is Witch Hazel?
Witch hazel is an important element. The witch hazel plant also has flowers. This plant is found in North America, Japan and China. It is also called Winter bloom. Its scientific name is Hamamelis Virginiana. The part of plant used are bark and leaves.
It is a shrub which can grow upto height of 15 to 20 feet. Many species of it exist. It has amazing medicinal properties. The medicinal properties found in it are helpful in relieving many skin related problems. It contains tannin, which is a natural compound. It has astringent properties that compress the tissue present in the skin. Several research has found that witch hazel is effective in treating skin related problems like pimples, skin irritation, hemorrhoids, inflammation, insect bites and itching.
Use of witch hazel for beauty:
Witch hazel is used in many ways. Applying a witch hazel toner with a spray on the face or with a brush directly above your spots helps remove facial spots. Mixing witch hazel in aloe vera gel and applying it on the body relieves sunburn skin. It can also be used as a facial mask or as an aftershave.
Use of witch hazel for health:
This diarrhea, mucus colitis, blood vomiting, cuffing with blood, tuberculosis, cold, fever, tumor, and cancer have witch hazel doses by mouth.
Witch hazel can be applied directly to the skin for itching, pain and swelling, swelling of the eyes, skin injury, inflammation of the mucous membrane, varicose veins, hemorrhoids, wounds, insect bites, minor burns, and other skin irritations. .
To cure ear infection:
It has antibacterial, antiviral and antiseptic properties, which help prevent infection and viruses.
Remove stretch marks:
Stubborn stretch marks during pregnancy can be easily reduced with its help. However, how long the stretch marks will be removed may depend on the process used.
For shaving:
Many times skin irritation occurs after shaving. In this case it can be used. Its antioxidant, astringent and anti-inflammatory properties help relieve irritation or itching on the skin.
For eye care:
Due to dust, dirt, pollution and lack of sleep, many problems related to the eyes can occur, such as – eye redness, eye redness, eye irritation or swelling under the eyes. Witch hazel can be used to overcome all these problems. For this, soak a cotton ball in witch hazel gel and apply it on the skin around the eyes. The anti-inflammatory properties present in it will help in reducing inflammation under the eyes.
Witch hazel that has many more utility, ask your doctor or pharmacist for more information.
How does witch hazel work?
Witch hazel contains a chemical called tannin. It can be used directly on the skin, along with reducing swaying, this chemical works to repair torn skin
How safe is the use of witch hazel?
You are pregnant or breast feeding. This is because during this time the immunity of the pregnant mother is very weak, in such a situation, you should consult your doctor before taking any kind of medicine.

If you are already taking other medicines or are taking medicines without prescription.

You are allergic to witch hazel or other drugs or herbs.

You have another type of illness, disorder, or medical condition.
The rules for taking herbs are same as that of medicines. However, to know how safe it is, more research is still needed. know about risks before taking medicines.  If possible, use it only after consulting your herbal specialist or doctor.
Side effects
Vomiting

stomach pain

Constipation

Dark urine

Yellowing of skin and eyes

Too much stomach ache

Liver damage
Not everyone feels these side effects. The list mentioned above may not include some side effects. If you are a little worried about the side effects, it is better to consult your doctor or herbalist.
Doses
In case of discoloration and anal disorder caused by itching or haemorrhoids apply witch hazel water 6 times a day or use after every bowel movement.
Witch hazel tincture: Take 2-4 ml dose three times a day.
Witch Hazel Ointment: This ointment is made by mixing 20 parts ointments base with one part of witch hazel extract.
Witch hazel tea: Its tea can be drunk two to three times a day. Tea is also used as a gargle to relieve swelling of the throat.
The dose of witch hazel may be different for every patient. The dosage you take depends on your age, health and many other conditions. Herbs are not always safe. 
Some other uses:
You may also have heard some of your friends counting the benefits of witch hazel. It is a plant whose leaves as well as bark and twigs are used to remove dirt from the skin and to relieve itching. 
Relax from sunburn

– Yes, you should not get out in the sun without applying sunscreen, but at the same time you can use hazel witch to get relief from the damage that has been done to your skin. Because the ingredients present in it relieve your skin from the pain and harm caused by sunburn. 

Relieving inflammation under the eyes

– The anti-inflammatory elements of witch hazel also reduce the swelling and spots around your eyes. Drip a few drops of witch hazel on the cotton ball and apply under your eyes.

Removes skin stickiness

– If your skin is oily, you can also use witch hazel to reduce its stickiness. After cleansing the face with a cleanser, apply a witch hazel to your face with the help of cotton. You can also add lemon juice to the witch hazel and apply it as a toner.

Makeup Remover

– Witch hazel can also be used to clean your makeup. By using this, you will also reduce blackheads and redness. It is not even tough on your skin and hence the skin does not become dry or dry. 
Relief on burns – Witch hazel relieving elements are also beneficial in razor burns and also prevent lumps and grains in the pores. That is, if you want to shave at a sensitive place like your bikini line, then applying witch hazel will help you a lot and it will make your skin good.
Tip –
Witch hazel can be quite dry for dry skin and very beneficial for oily skin. However, do not apply too much witch hazel during use. Because it can reduce the natural oils of your skin.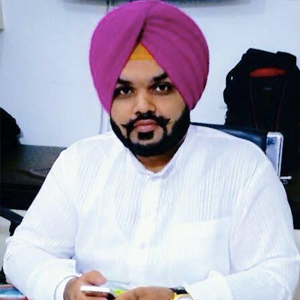 Vaidya Karanvir Singh is the younger Vaidya in Chandigarh Ayurved & Panchakarma Centre. He is the fourth generation in his family who is practicing as a general consultant in Ayurved & Panchakarma treatment at Chandigarh. In his practice, he had treated more than 1000 plus patients worldwide.
Article by Dr. Karanvir Singh (M.D in AYURVEDA, PANCHAKARMA FAGE) and reviewed by Vaidya Jagjit Singh (B.A.M.S)