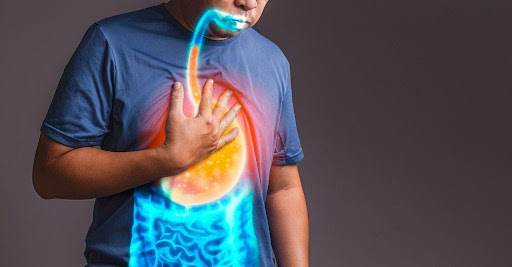 Acidity is excessive acid production in the stomach causing heartburn and acid reflux 

Acidity also caused due to overproduction of gastric juices in the stomach

IN AYURVEDA

acidity is co relate with

AMLAPITTA 
SYMPTOMS OF ACIDITY:

Stomach inflammation

Throat inflammation

Trouble during swallowing

Restlessness

Bad burps

Nausea

Indigestion

Bad breaths

Constipation

Sour taste in mouth
CAUSES OF ACIDITY:
Stress

Obesity 

Consumption of spicy and non-vegetarian foods

Smoking and alcohol

peptic ulcers, gastroesophageal reflux disease, stomach tumors, etc.

Medications like non-steroidal anti-inflammatory drugs.

Bad Lifestyle Habits such as smoking, eating large meals, lying down immediately after meals and eating late at night 
RISK FACTORS OF ACIDITY:
Obesity

Smoking (active or passive)

Low levels of physical exercise

Medications like drugs for asthma, antihistamines, painkillers, sedatives, and antidepressants

Pregnancy 
INVESTIGATIONS:
Gastroscopy (Upper Gastrointestinal Endoscopy)  

Oesophageal pH monitoring

Gastrin levels in blood

Ba Meal x-ray

Serology + histology for H. Pylori

Stool routine examination
HOME REMEDIES FOR ACIDITY:
Banana

is very important for gut and stomach health banana are rich in potassium and increase the production of mucus in the stomach 

Cold milk

It is a known fact that milk contains a high amount of calcium Calcium helps to maintain the Ph balance and aids in proper digestion

Butter milk

Buttermilk contains lactic acid that neutralizes the acidity in the stomach. The lactic acid further soothes the stomach 

Fennel seeds

 it also contains anti-ulcer properties it cools the lining of the stomach and helps in relieving constipation as well.

Basil leaves or Tulsi

it stimulates stomach to produce more mucus which in turn helps to relieve heartburn

Pineapple juice

 is provide relief from acidity and heartburn. 

Raw almonds

were natural remedy for ulcers and heartburn.

Mint leaves

 or pudina can also help when suffering from indigestion or acidity. Mint leaves reduce the burning and pain 

Clove

helps to soothe inflamed and damaged stomach lining thus proving very beneficial for heartburns and stomach spasms.

Ginger

helps in alleviating acidity ginger also decreases inflammation and nausea and calms the stomach muscles.

Garlic

is powerhouse of antioxidants 

Amla

 

Soak raisins

 

Drink rosewater

 

Drink coriander water

(infusion) throughout the day.

Coconut water

 
PREVENTIONS:

Limit high fat foods 

Eat smaller and frequent meals

Chew your food properly

Avoid tight jeans

Chew gum

Spend some time in sun 

Drink lots of water

Chew food properly 

Do not overeat. 

Do not remain hungry for long hours 

Don't skip meals (never a lunch). 

Avoid irregular eating.

Maintain a moderate weight

Have early dinners

Avoid foods containing an excess amount of garlic, salt, oil, chillies

Avoid lying down immediately after food

Sleep on your left side sleeping on your right side may worsen reflux symptoms at night

Follow a low carb diet

Don't drink too much coffee
CAC MEDICATONS FOR ACIDITY:
AGNIMUKHA CHURNA-

It gives effective results in indigestion, anorexia, abdominal pain, constipation, loss of appetite, flatulence, bloating, intestinal gas, intestinal gas, etc.

PURAN PACHAK- 

reduce the Acidity and shows  Antacid, Digestive, Anti-inflammatory, Analgesic, Expectorant, and Antioxidant properties. 

PANCHSAKAR CHURNA-

It helps n removing all toxins from the body & provides good results in acidity. 

SHEET DHARA SYRUP

– naturally relieve the symptoms like bloating, blenching, nausea, vomiting, feeling of discomfort, etc. The regular use of this herbal syrup neutralizes the high acid content, reduce abdominal pain, & cramps

.

LIVER CARE TABLET

– These herbs balances excess Pitta Dosha and helps in problems like abdominal bloating ,flatulence, abdominal pain, loss of appetite and indigestion.

PITTA BALANCE TABLET

– Pitta doshas is composed of a fire element that digests almost everything that a person eats or drink.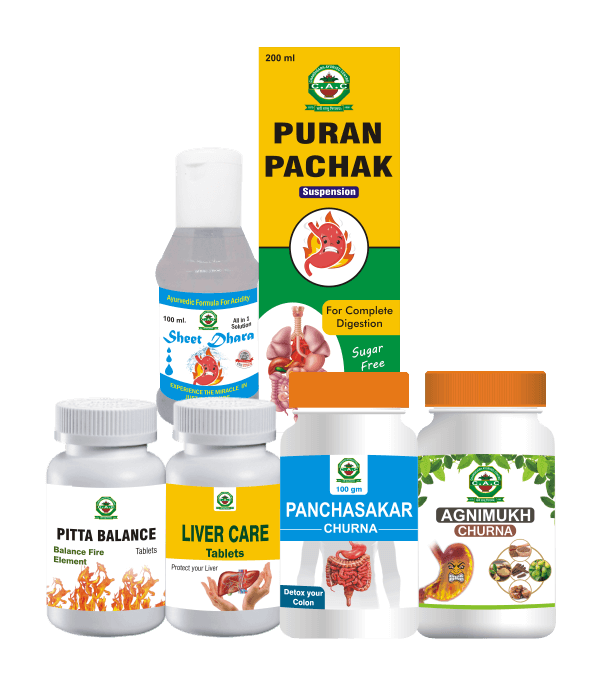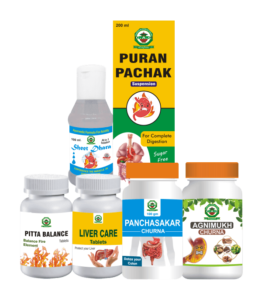 ACIDITY CARE KIT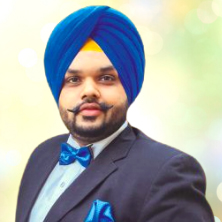 Dr. Vaidya Karanvir Singh is the younger Vaidya in Chandigarh Ayurved & Panchakarma Centre. He is the fourth generation in his family who is practicing as a general consultant in Ayurved & Panchakarma treatment at Chandigarh. In his practice, he had treated more than 1 Lakh Plus patients worldwide.
Article by Dr. Karanvir Singh (M.D in AYURVEDA, PANCHAKARMA FAGE) and reviewed by Vaidya Jagjit Singh (B.A.M.S)