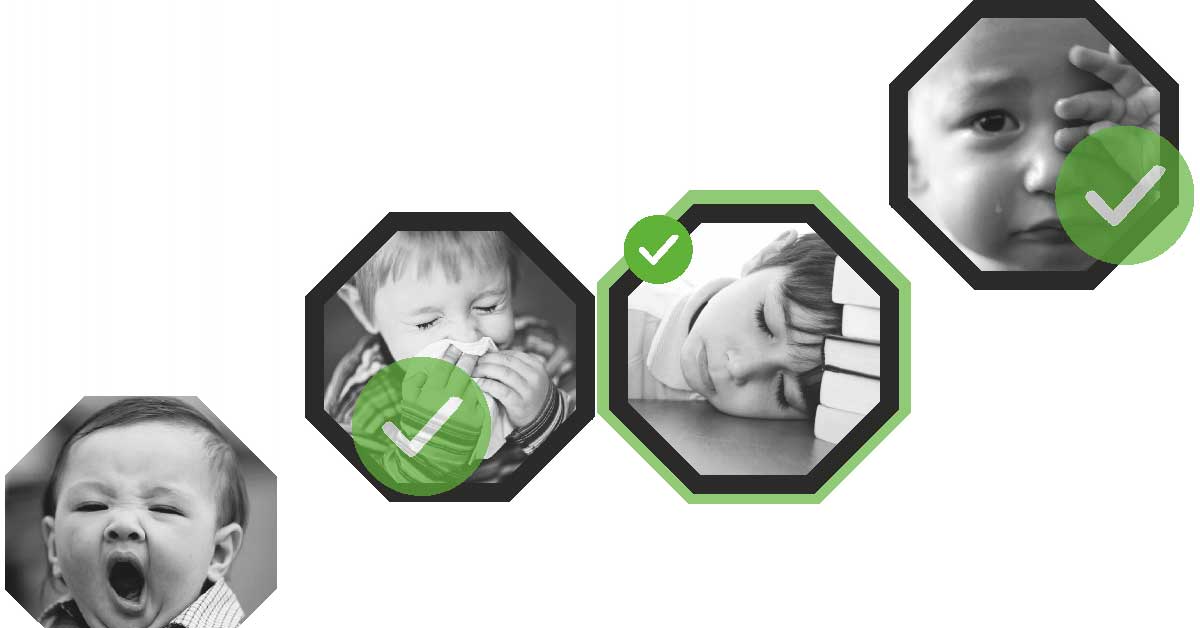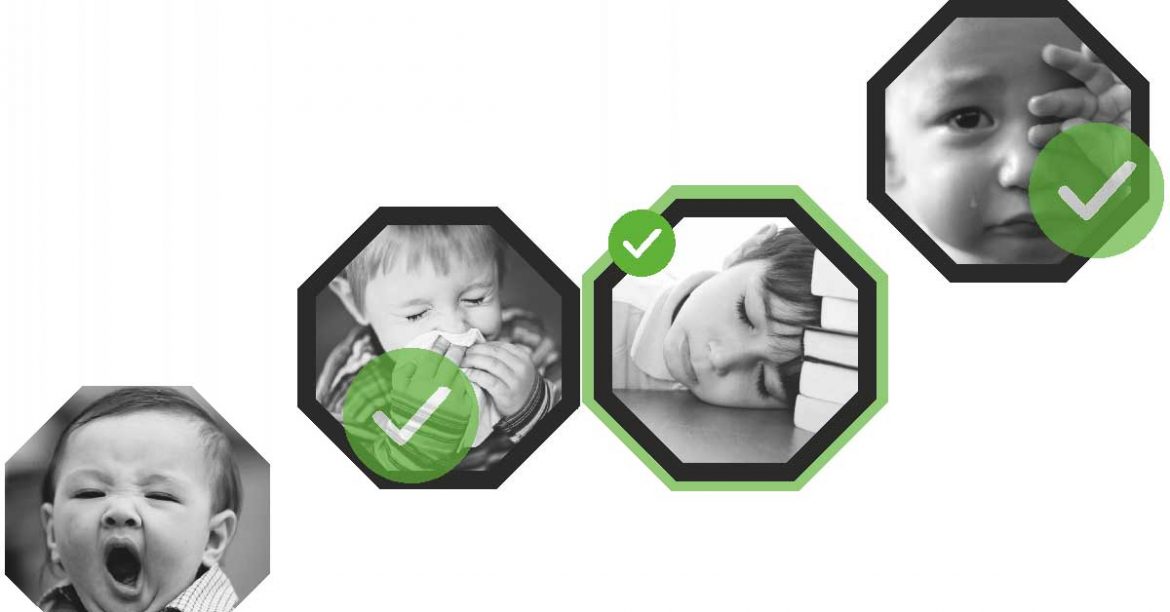 According to ayurveda there are 13 types of Adharniya vegas . This a natural Detoxification process of the body trough which body is trying to protect itself. Vegas when address to proper time will keep the body and mind in healthy state . The things which are impending to go out have to be flushed out . when held up forcibly and artificially obstructed they cause serious damage to body and mind for long time . Therefore the Vegas should  neither be suppressed nor forcibly controlled , they should be helped out .
On repeated obstruction of impending doshas , the body learn to hold back the things . The held back toxins and waste damage the cells , channels and organ of the body leading to wide array of the disease. 
Vegas should not be artificially created when they are not naturally impending . Types of Vegas are :- 
1 ADHOVATA VEGA DHARANA (URGE TO FART)
2  PUREESHA VEGA DHARANA (URGE TO DEFECATION )
3 MUTRA VEGA DHARAN ( URGE TO URINATION )
4 KSHUDHA VEGA DHARANA ( URGE TO TAKE FOOD )
5 TRISHNA VEGA DHARANA ( URGE TO DRINK WATER)
6 KSHAVATHU VEGA DHARANA( URGE TO SNEEZING)
7 NINDRA VEGA DHARANA( URGE OF SLEEP)
8 KASA VEGA DHARANA (URGE OF COUGH)
9 SHRAMA SHWASA VEGA DHARANA ( URGE OF BREATHING ON EXCERTION)
10 JRIMBHA VEGA DHARANA ( URGE TO YAWN )
11 ASHRU VEGA DHARANA ( URGE TO TEARS )
12 CHARDI VEGA DHARANA( URGE TO VOMIT )
13 SHUKRA VEGA DHARANA ( URGE TO EJECTION OF SEMEN )
1 ADHOVATA VEGA ( URGE TO FART ) :- Due to the quarantine of light, that is, if the gas is collected in the lower part of the stomach, by inhibiting its velocity hesitantly, not excreting it from the anus, Vata dosha gets erased. Due to this, obstruction in excretion of feces, urine and gas, stomach puffiness, pain, tiredness, lethargy and other stomach diseases can occur. This can also lead to ophthalmia, deformity and heartburn in the heartbeat. For the treatment of these complications, lubrication activity (intake and massage of ghee, oil and lubricants, etc.) is beneficial, applying varti in the anus and the use of enema. In this situation, digestive food and beverages should be consumed and avoid stopping the velocity of infestation.
2 PUREESHA VEGA DHARANA(URGE TO DEFECATION) :- Stomach inflammation means pain, severe pain, headache, blockage in excreting stool and discharge (gas) from non-bowel movement even when the stool is moving, thigh muscle cramps, abdominal cramps, catarrh, scissors in the anus. Complaints such as biting, pain in the heart rate and discharge of contaminated food from the mouth, etc. arise. For the treatment of these, tools like Sikai, massage, tub bath, pouring of Varti (light) in the anus, Basti-Vriksha (Anima) etc. should be used. Eating papaya, green vegetables, fruit juice, etc., and food and beverages are useful.
3 MUTRA VEGA DHARANA (URGE TO MICTURATION):- Non-urination, even when you feel the need to urinate, causes pain in the bladder, penis, lower abdomen, urethra, kidneys, urethral sources, and abdominal pains, pain, urination (difficulty in urination), headache. Complications such as bending of the body arise. The pain of broken limbs, stone diseases is also seen. Apart from this, there is a possibility of weakness of urinary bladder, repeated urinary tract congestion and various types of infections. They can be treated by massaging the abdomen, bathing the tub and putting ghee in the nose and by performing the three types of anima (emplacement, posture and anusana). Apart from this, diuretics should be given and the medicines that give strength to them should be taken away by the urinary system. According to the Ayurveda, one should drink condensed butter. Excessive consumption of ghee before and after food digestion is 'abrasive ghee'.
4 KSHUDHA VEGA(URGE TO INTAKE FOOD) :- By stopping the velocity of the apps, that is, not taking food even when hungry, the body becomes weak and weak (weakness). Lack of food on time causes other diseases and other disorders. The color of the body starts changing and nervousness, anorexia and dizziness etc. begin. Apart from this, many diseases like myasthenia, ardita (paralysis) also occur.To get rid of these complications, snigdha (lubricated) should be eaten lightly and at the right time.
5 TRISHNA VEGA :- The throat and mouth start to dry due to not drinking beverages like water even when thirsty. Deafness, tiredness, weakness and heart ache are the symptoms. For the treatment of these, the patient should drink cold and comforting beverages. Do not drink too much of water at one time and should be drunk throughout the day.
6 KSHAVATHU VEGA DHARANA :- Headaches, paralysis, migraine pain, weakness in the senses and eyes etc. can occur due to stopping the sneezing velocity.For their treatment, massage from the head to the neck should be used, and means like fomentation, fumigation prepared with medicines, oil in the nose, etc. should be used. Consumption of Vata soothing and ghee after meals is particularly useful. 
7 NINDRA VEGA DHARANA( URGE OF SLEEP) :- Due to the sleepiness of sleep, that is, after awakening it by keeping it awake, disorders like yawning, exhaustion and sluggishness arise. Complaints such as headache, heaviness in eyes, blackness under eyes and dizziness are seen.To get rid of this condition, complete rest and sleep should be taken. It is useful to eat the diet Vihara that calms the wind.Thus it is clear that to be healthy all these natural velocities must be disposed of at the right time and properly. They should not be suppressed. Because immediate recovery of these velocities is necessary to protect health. By stopping (holding) them, health is destroyed.
8 KASA VEGA (URGE TO COUGH) :- When the patient stops coughing or coughing forcefully, then it causes an increase in the breath, along with it, breathing (breathlessness), anorexia and heart disease can also occur. There is also a possibility of atrophy (tuberculosis) and hiccups (hiccups).
9 SHRAMA SHWASA VEGA DHARANA ( URGE OF BREATHING ON EXCERTION:- Excessive running or any other physical exertion increases the speed of the heart and lungs. Due to this, breathing becomes fast. This is laborious breathing. When we try to stop this rapid breathing forcefully, the soul and udana vata get angry. It causes diseases of the valves and lungs of the heart. By stopping the breathing velocity, many times the breath stops completely and the patient also becomes unconscious. Thus, stopping the breathing velocity creates the origin of the heart, heart disease and unconsciousness. For its treatment, it is necessary to take rest, along with eating a dietary diet.
10 JRIHMBHA VEGA (URGE TO YAWN):-By stopping the movement of the yaw, diseases of the body become twisted, convulsion contraction, numbness in the limbs, tremors etc.For their treatment, drugs and substances that soothe vata should be consumed.
11 ASHRU VEGA (URGE TO TEARS):- Due to grief or other reasons, the heart becomes fluid due to the speed of tears. Complications are caused by swelling in the nose, eye diseases, heart disease, anorexia in food, vertigo etc. Drugs, infusion, consumption of arisht, talking of sleep and laughter, jokes etc. are useful for their treatment.
12 CHARDHI VEGA DHARANA(URGE TO VOMIT ) :- Itching, abdomen, leprosy, or splash (hives), preventing food even when the desire or velocity is present, anorexia, swelling in the food, dark spots on the face, lack of blood, fever, nausea, eczema (a type of foreskin Disease), other skin diseases, rashes, breathing, ophthalmia and inflammation (inflammation) can occur.To get rid of these diseases, vomit therapy (taking vomiting medicine, etc.) should be used for vitriolation, fumigation prepared from drugs, fasting, blood pressure (removal of contaminated blood) and purgatory action (intake of drug). Along with this, physical exercise and intake of food and beverages with safe properties are also useful.Massage of oil containing alkali and salt in erysipelas is also beneficial.
13 SHUKRA VEGA DHARANA (URGE TO EJECTION OF SEMEN) :- By stopping the velocity of Venus (semen), pain occurs in the penis and testicles, inflammation, fever, nervousness, pain in the heart region, obstruction of urine flow, etc. Due to this, there are diseases like breakdown pain in the limbs, limbs, undergrowth, Ashmari and impotence. To overcome these complications, massage, tub bathing, scalding and milk should be taken. Smooth-free habitation (anima) should be used. In this, consuming milk cooked with diuretics (eg Gokharu) is also beneficial.In order to avoid problems arising out of the aforesaid quarantine, moderate sexual intercourse in Ayurveda is acceptable. To avoid unnecessary Venusian velocity, literature, movies and other exciting talks and scenes which create excitement should be avoided. Chili spices in the diet and the consumption of fortified and tamasic substances should also be avoided. Sattvik, diet and mixed food should be taken.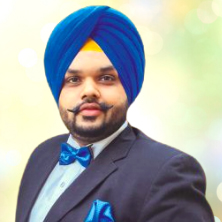 Dr. Vaidya Karanvir Singh is the younger Vaidya in Chandigarh Ayurved & Panchakarma Centre. He is the fourth generation in his family who is practicing as a general consultant in Ayurved & Panchakarma treatment at Chandigarh. In his practice, he had treated more than 1 Lakh Plus patients worldwide.
Article by Dr. Karanvir Singh (M.D in AYURVEDA, PANCHAKARMA FAGE) and reviewed by Vaidya Jagjit Singh (B.A.M.S)