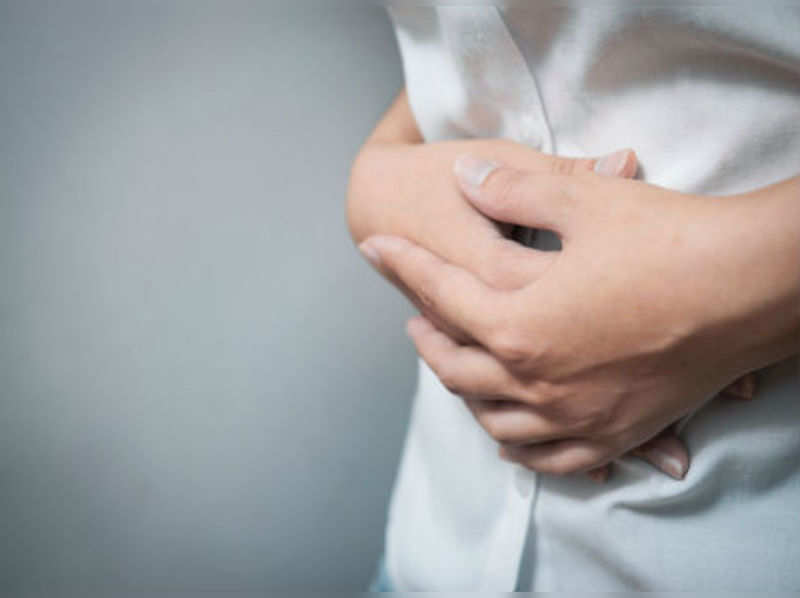 AMENORRHEA W.R.T INSTANT POWER
Amenorrhea means absence of menstruation. This is a different situation from menopause or pregnancy. But due to this women may have to face many problems. That is why it is important that you understand about amenorrhea. At the same time, it is also important that you know that it is not related to infertility or menopause in any way.
What is amenorrhea
Less bleeding in periods, do you have problems with 'light periods'? Know its symptoms, causes
Irregular Periods: The reason for irregular periods is not only pregnancy, know what are the reasons
This problem is not related to irregular periods. However, it is not a disease, as it may be a symptom or sign of a medical condition that is treatable. Many women can miss their 3 or more periods without even becoming pregnant or menopausal, which is not common. Absence of menstruation can indicate a variety of problems, including: thyroid problems, pituitary tumors, PCOS, etc. In addition, amenorrhea can lead to complications such as sterility or osteoporosis. Therefore, it is necessary to treat it.
How is amenorrhea different from menopause?
Amenorrhea is related to the absence of menstruation in women. Women who have had at least three periods, that is, a lack of periods, are diagnosed with amenorrhea, which includes women who are going through puberty, those who are not pregnant, and women who have not gone through menopause. Because during pregnancy, menstruation stops and it is common for periods to stop even during breastfeeding. And as soon as menopause starts, periods stop completely.
The most common cause of amenorrhea or lack of periods can be pregnancy. Other causes of amenorrhea include problems with the reproductive organs or the glands that help control hormone levels. Amenorrhea can be resolved by treating the underlying condition. It is neither a disease nor is it related to the infertility of the person. This can be a sign or symptom of a health problem that needs attention.
Types of amenorrhea
Primary amenorrhea is a problem when periods do not start during puberty. If a young woman does not start having her periods by the age of 16, this condition is called primary amenorrhea. Therefore, the concerned woman should seek the help of a doctor. Primary amenorrhea is quite rare. Genetic problems or structural disorders related to the genitals cause primary amenorrhea. Genetic testing and hormone testing are used to diagnose its causes.
Secondary amenorrhea occurs when periods begin in the early stages, but periods stop for 3 or more months. It is common during pregnancy or while breastfeeding, in addition to other health problems, such as an underactive thyroid, polycystic ovary syndrome (PCOS). Pregnancy tests, imaging tests, and other tests are helpful in diagnosing the cause of amenorrhea.
Symptoms of amenorrhea
The main sign and symptom of absence of menstruation or amenorrhea is the absence of menstruation. Depending on the cause of amenorrhea, symptoms or signs associated with the absence of periods may be experienced, such as:
Milky nipple discharge

change in breast size

hair fall

headache

weight gain or weight loss

vision changes or other problems

excess facial hair growth

deepening of voice

Pelvic pain

Acne

Vaginal dryness, etc.

When is it necessary to see a doctor
If a woman misses three periods in a row or does not experience periods, she should immediately consult a doctor. Apart from this, young girls whose age is 16 years or more and not a single menstrual period has started, then consult a doctor as soon as possible.
What is the diagnosis of amenorrhea?
Before the test of amenorrhea, the doctor will ask you many questions like-
At what age did you have your period

Chances of pregnancy

Have you lost or gained weight or what type of exercise do you do?

How long does your period last and how much bleeding is more or less

Amenorrhea is not a disease, but a symptom of a disease. That's why the doctor tries to find out the reasons for not having periods. For this, the doctor does many types of tests:
Lab Tests
Pregnancy test, Thyroid function test, Ovary function test, Prolactin test, Male hormone test etc. The first thing the doctor does is the pregnancy test when the periods are missed. If it is negative then other tests are done.

Hormone Challenge Test- For this test, you are given pills of hormones for 7 to 10 days so that the period comes. This test shows whether there is a lack of estrogen hormone due to lack of periods.

Imaging Tests – After blood tests and hormone tests, may recommend imaging tests based on the symptoms of amenorrhea, which include ultrasound, CT scan, MRI, scoop test, etc.
What is the treatment for amenorrhea?
Primary amenorrhea
The treatment of amenorrhea depends on its cause. Watchful waiting is done based on the age of the person with primary amenorrhea and the results of ovarian function tests. If other women in the family have also started late periods, then you will also get late periods. Surgery may be needed if there is a genetic or physical problem that involves problems with the reproductive organs. In such a situation it is difficult to say how normal periods will be.
Secondary amenorrhea
Its treatment depends on its underlying cause-
If the problem is due to emotional or mental stress, counseling will help.

Losing a lot of weight can be due to many reasons. In such a situation, the woman needs to take the help of a professional weight gain program or doctor.

If a woman exercises a lot, a change in exercise plan or a change in diet may help.

Menopause begins around the age of 50, although it can happen as early as 40. Family history can also be the reason for early or late menopause. Therefore its treatment depends on the cause of menopause.

If there is a problem of polycystic over syndrome, then the doctor will prescribe proper treatment and if due to this weight has increased, then it will also advise to reduce it.

Hormone replacement therapy can restart periods in premature ovarian failure.

If the menstrual cycle has stopped due to an underactive thyroid, the doctor will prescribe appropriate treatment with thyroxine (thyroid hormone).

Hello health is not giving any kind of medical advice, for more details you can contact doctor.
CAC WOMEN POWER TABLET
Ingredients:
Each 1000 mg Tablet contains-
Ashoka Chhal

Shatavar

Ashwagandha

Giloy

Anantmool

Chandan Safed

Jeera

Safed musli

Dhayphool

Palashmool

Brahmi

Jatamansi

Raja PravarthiniVati

Kukkutantwakbhasam
WHY TO CHOOSE CAC INSTANT WOMEN POWER?
This tablet acts quickly in the body and gives promising results.

Helps to build up immunity and giving increased level of energy.

It's not habit-forming and completely herbal product.

Shows a great effect on menopausal women. It works well in hot

flushes and mood swings.

Helps in maintaining health from head to toe.

It's action on the gastrointestinal tract help to reduce heartburn, Ibs,

diarrhea, and general debility.

Regulates the female menstrual cycle.

Relieve menstrual pain and cramps.

Helps to relieve stress and anxiety.

Good for heart, liver, kidney and reproductive organs.

Beneficial in getting rid of excessive discharge from the vagina in case

of Leucorrhea.

Helps to reduce the blood sugar levels in case of diabetes mellitus.

Excessive menstruation, painful menstruation and delayed

menstruation, the herbs can alleviate almost every female problem

when used for a long, regular period.

Maintains the hormonal balance.

CAC Instant women power tablet can be taken as a health

supplement.
RECOMMENDED DOSAGE- 1 to 2 tablets twice a day or as directed by the physician.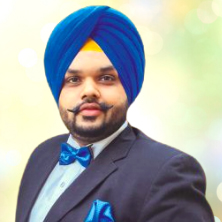 Dr. Vaidya Karanvir Singh is the younger Vaidya in Chandigarh Ayurved & Panchakarma Centre. He is the fourth generation in his family who is practicing as a general consultant in Ayurved & Panchakarma treatment at Chandigarh. In his practice, he had treated more than 1 Lakh Plus patients worldwide.
Article by Dr. Karanvir Singh (M.D in AYURVEDA, PANCHAKARMA FAGE) and reviewed by Vaidya Jagjit Singh (B.A.M.S)