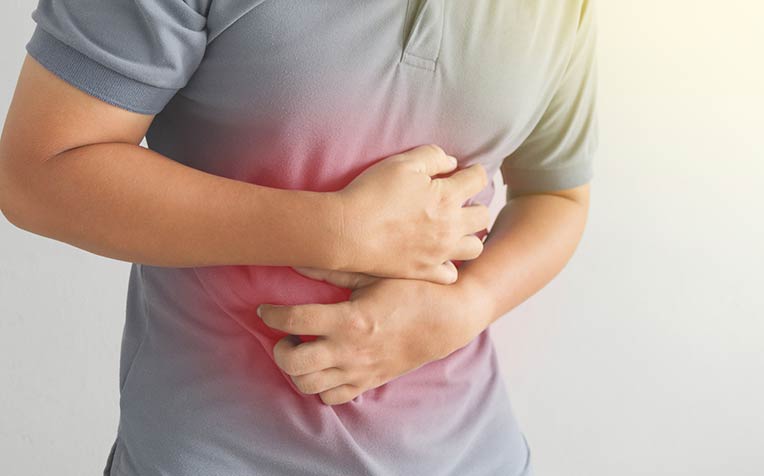 APPENDICITES TREATMENT IN AYURVEDA
DESCRIPTION
–
Appendicitis is an inflammation of the appendix. It is a finger-shaped pouch that projects from colon on the lower right side of abdomen. It causes pain in lower side of right abdomen. In some people pain begins around the navel and then moves forward. Appendicitis pain typically increases and eventually becomes severe. Anyone can develop appendicitis most often it occurs in people between the ages of 10 to 30.

CAUSES
The exact cause of appendicitis is unknown. It develops when part of the appendix becomes obstructed, or blocked. Many things can block appendix including:
A buildup of hardened stool

Enlarged lymphoid follicles

Intestinal worms

Traumatic injury

Tumors
SIGN AND SYMPTOMS
Severe abdominal pain in the lower right belly. Symptoms come suddenly and get worse. They include:
Abdominal pain or tenderness it get more when people cough, sneeze, inhale or move.

Swollen belly.

Constipation

Diarrhea

Inability to pass gas

Loss of appetite (not feeling hungry when you usually would).

Low-grade fever

Nausea and vomiting
DIAGNOSIS
Tests and procedures used to diagnose appendicitis include:
Physical examination to assess pain

– doctor apply gentle pressure on the painful area. When the pressure is suddenly released appendicitis pain will feel worse that indicate the adjacent peritoneum is inflamed. Doctor also check abdominal rigidity and tendency of abdominal muscles in response to pressure over the inflamed appendix. Doctor use a lubricated gloved finger to examine lower rectum.



Blood test

– high level of white blood cell count indicate an infection.



Urine test

– urinalysis is done to confirm urinary tract infection or a kidney stone isn't the causing factor for pain.



Imaging tests

– an abdominal X-ray, abdominal ultrasound, computerized tomography (CT) scan or magnetic resonance imaging (MRI) help to confirm appendicitis or other causes of pain.
NATURAL WAYS TO TREAT APPENDICITIS
Garlic

– garlic have anti-inflammatory properties can reduced inflammation and pain caused due to appendicitis. Eating 2-3 cloves of garlic on an empty stomach may help to get rid of this problem.



Ginger

– Drinking ginger tea twice or thrice a day may help to reduce inflammation and pain, and curing symptoms such as nausea and vomiting.



Lemons

– Drinking water mixed with freshly squeezed lemon and honey may help in indigestion and constipation. It will also provide pain relief affect and boost immunity.



Fenugreek seeds

– Fenugreek seeds contain antioxidants and antimicrobial compounds that prevent intestinal waste and excess mucus from storing which boost digestion and reduce the risk of severe pain.



Mung bean

– it is also known as green gram one of the most trusted home remedies for appendicitis. Consuming 1 tablespoon of green gram thrice a day daily can treat appendicitis.



Mint

– Mint leaves is beneficial remedy for appendicitis. It calm the appendicitis symptoms like nausea and vomiting.



Buttermilk

– buttermilk treat Appendicitis it is light to digest. Buttermilk also contains essential probiotics. These probiotics support in mitigating the growth of the bacteria or infection.
AYURVEDIC TREATMENT FOR APPENDICITES
Sheet Dhara Syrup –

This herbal syrup is prepared from ingredients such as ajwain satav, mushak kapoor, peppermint, etc that naturally relieve the symptoms like bloating, blenching, nausea, vomiting, feeling of discomfort, etc. The regular use of this herbal syrup neutralizes the high acid content, reduces abdominal pain, & cramps that are associated with the appendix patients.


Recommended dosage

: Take half teaspoonful of this syrup in half a cup of water. Drink this mixture twice daily on an empty stomach.



Detox Premium powder –

Detox premium powder is a herbo-mineral preparation containing ingredients such as jahar mohra pishti, parwal pishti, shukta pishti, shankh bhasma, kehrva pishti, moti bhasam, giloy satv, kamdudha ras, etc. This herbal powder help in overall detoxification of the body, balances pitta dosha in the body, reduces inflammation, pain, sudden pain, etc.


Recommended dosage

: Take 1 sachet twice daily with normal water.



Nerve Up –

Nerver Up Capsules are an ayurvedic preparation containing ingredients such as abhrak bhasam, praval pishti, ras sindoor, shankh bhasma, shudha shilajeet, shudha kuchla etc. All these ingredients in combination deal with the vata dosha that is accumulated in appendix patient. The use of these tablets reduces inflammation & pain naturally.


Recommended dosage

: Take 1 tablet twice daily with normal water.



Trikatu Syrup –

Trikatu syrup is a purely herbal formula containing ingredients such as long pepper, black pepper, & dry ginger. This herbal syrup shows antioxidant, anti-inflammatory, analgesic, carminative, & immuno-modulator effects. These properties provide effective results in appendicitis conditions.


Recommended dosage

: Take 2 teaspoonful thrice daily before meals.



Panchsakar Churna –

Panchsakar Churna is a herbal preparation containing five ingredients such as shunthi, haritaki, pippali, trivrit, & sauvarchala lavana. The use of this herbal churna deals with sudden abdominal pain, bloating, constipation, etc. It helps in overall detoxification of the body.


Recommended dosage

: Take 1 teaspoonful with lukewarm water at bedtime.



Triphala Guggulu Tablet –

Triphala Guggulu Tablet (3 fruits) tablet is a herbo mineral of size 650 mg and is a purely ayurvedic formulation.  It is a polyherbal formulation comprising of three ingredients. Each fruit is thought to positively impact the body's three doshas. It has been used in ayurvedic medicine since ages. It is thought to support bowel health and aid digestion. As an antioxidant, it is used to detoxify the body and support the immune system. It is known for its antibacterial, antioxidant, and antiviral abilities.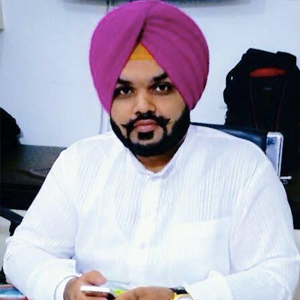 Vaidya Karanvir Singh is the younger Vaidya in Chandigarh Ayurved & Panchakarma Centre. He is the fourth generation in his family who is practicing as a general consultant in Ayurved & Panchakarma treatment at Chandigarh. In his practice, he had treated more than 1000 plus patients worldwide.
Article by Dr. Karanvir Singh (M.D in AYURVEDA, PANCHAKARMA FAGE) and reviewed by Vaidya Jagjit Singh (B.A.M.S)