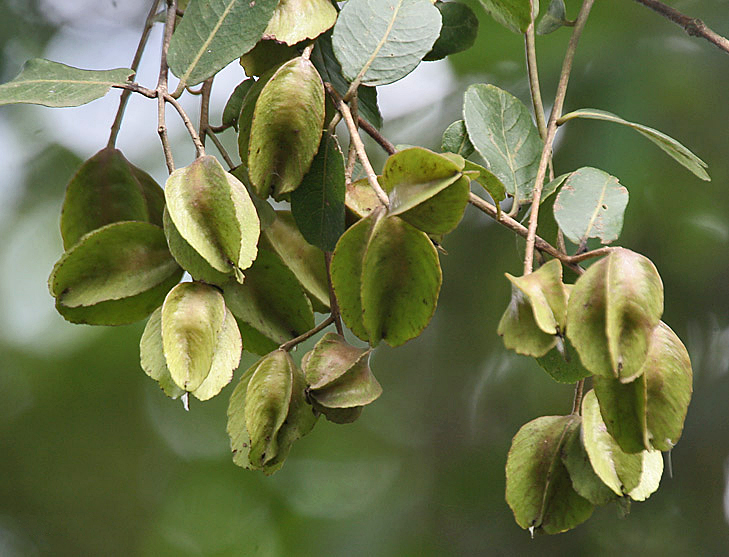 Arjuna / Terminalia Arjuna
Arjuna which is also called Arjun Tree and this medicinal plant is mainly used for heart diseases due to its cardioprotective and cardio-strengthening properties. It provides strength to the cardiac muscle (heart muscle) and normalizes the heartbeat. It has various minerals present in it, which helps to prevent bone loss and improves bone mineral density. It has ulcer protection property, so it is used for ulcer treatment, specially indicated for peptic ulcers. It reduces the frequency of urination and frequent urination.
Botanical Description
It is native to India but it is also found in Pakistan, Sri Lanka, Myanmar, and some other Asian Countries. It grows up to a height of about 20 to 27 meters.
Its botanical classification:
Latin name: Terminalia arjuna
Family- Combretaceae
Kingdom- Plantae
Sub-Kingdom- Viridiplantae
Infra Kingdom- Streptophyta (Land Plants)
Super Division- Embryophyta
Division- Tracheophyta
Sub Division- Spermatophytina (Spermatophytes or Seed Plants)
Class- Magnoliopsida
Super Order- Rosanne
Order- Myrtales
Species- Terminalia arjuna (Arjun Tree)
Names in different languages:
English name: Arjunolic Myrobalan, Arjun Tree
Hindi name: Arjun
Bengali name: Arjun
Marathi name: Sadaru
Tamil name: Neermarudhu, Poomarudhu, Marudam Patti
Manipuri name: Maiyokpha
Kannada Name: Holemaththi, Neer matti, Holedaasaala
Gujarathi name: Sadado
Its Sanskrit Synonyms:
Indradru- It is a big tree
Dhavala- The external layer of bark is white
Nadisarja- It is found on the banks of the river
Partha, Dhananjaya, Partha, Virarksha, Shvetavaaha, Shvetavaaha, Kakubha, Nadi Sarja, Partha, kireeti, Dhootra Bhuruha, etc
Its different varieties:
There are mainly two types of Arjuna:
Arjuna- Terminalia arjuna- It is of white variety
Kakubha- Terminalia alata- It is of the black variety
What are the medicinal properties of Arjuna?
Rasa (Taste)- Kasaya (Astringent)
Guna (Quality)- Ruksha (Dry) and Laghu (Light)
Virya (Potency)- Sheeta (Cold)
Vipaka (Resultant)- Katu (Pungent)
Prabhava (Action)- Cardiac Tonic
Dosha Karma (Effect on Humor)- Pacifies Pitta dosha and Kapha dosha
Dhatu (Tissue) Effect- Rasa, Rakta, Mamsa, Meda, and Asthi
Organs Affected- Heart, Blood Vessels, and Bones
It is mainly given in Heart Diseases
Medicinal Parts
Its bark is the main medicinal part used for therapeutic purposes. It has cardioprotective action on the body.
What are the medicinal properties of Arjuna?
The medicinal properties of Arjuna are:
Cardiac tonic
Antiarrhythmic
Antianginal
Cardiac Stimulant
Anti-atherogenic
Inotropic (modifies the speed or force of muscle contractions)
Anti-hyperlipidemic
Anti-thrombotic
Anti-hemorrhagic
Antihypertensive
Antioxidant
Anti-osteoporotic
Anti-herpes virus
Wound healing
Anti-arthritic
Anti-inflammatory
Antacid
Mucolytic
Anti-ulcerogenic
Urinary Astringent
Anti-obesity
Antihyperglycemic
Antitoxin
Antitumor
Anti-ischemic
What are the Ayurvedic properties and benefits of Arjuna?
Arjuna is a very common herb for heart patients in Ayurveda. This herb contains many bioactive substances that improve the left ventricle functioning of the heart. It has cardioprotective action on the body which improves the cardiac function in people with a previous or recent history of cardiac trauma. It also increases the anaerobic cardiovascular performance of the heart. It has antioxidative characteristics that are comparable to Vitamin C. Arjuna also has anti-cancerous properties that prevent the growth of unhealthy cells.
Arjuna has cardio-tonic action that enhances the SR functioning and minimizes the arrhythmias (irregular heartbeat) occurrence. It reduces the risk of other heart-related problems like angina which is caused due to the aggravated Kapha dosha but the pain associated with it is like the symptoms of aggravated Vata. Kapha dosha accumulation leads to the production of Ama (toxins) in the body which gets blocked in the heart channels and causes a blockage leading to an aggravated Vata dosha. Arjuna removes the blockage of heart channels and pacifies the aggravated Vata dosha.
High and Low Blood Pressure
Arjuna herb normalizes the blood pressure and stabilizes it at normal levels. It shows wonderful results in both cases with low or high blood pressure. Arjuna maintains the healthy functioning of the heart, which is likely to work in both cases. It improves cardiovascular endurance and in high blood pressure, it induces lowering effects.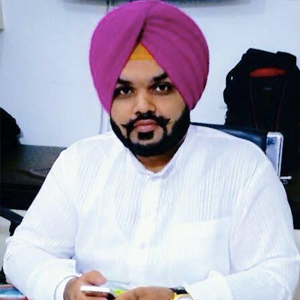 Vaidya Karanvir Singh is the younger Vaidya in Chandigarh Ayurved & Panchakarma Centre. He is the fourth generation in his family who is practicing as a general consultant in Ayurved & Panchakarma treatment at Chandigarh. In his practice, he had treated more than 1000 plus patients worldwide.
Article by Dr. Karanvir Singh (M.D in AYURVEDA, PANCHAKARMA FAGE) and reviewed by Vaidya Jagjit Singh (B.A.M.S)