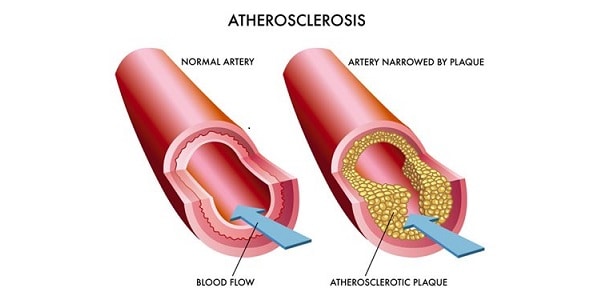 ATHEROSCLEROSIS, CAUSES, SYMPTOMS AND TREATMENT
Complications of atherosclerosis depend on the part of body in which arteries get narrowed or blocked. Following are the several complications which are associated with atherosclerosis:
Coronary artery disease
Peripheral artery disease
Aneurysm
Carotid artery disease
Heart attack
Heart failure
Chronic kidney disease
HOW ATHEROSCLEROSIS CAN BE PREVENTED?
With some of the precautionary steps, atherosclerosis can be managed and prevented. Following are the preventive measures of atherosclerosis:
Eating healthy food
Doing regular physical exercise
Maintaining healthy weight
Say no to smoking
Avoid alcohol consumption
Yoga
Meditation
CHANDIGARH AYURVED CENTRE'S MEDICATIONS FOR THE TREATMENT OF ATHEROSCLEROSIS
Here are some of the medications of Chandigarh Ayurved centre which are used for the treatment of atherosclerosis:
1. Garlic Capsule
This is an ayurvedic preparation which contains pure garlic extract (Allium sativum). The capsule helps in the reduction of deposition of dangerous cholesterol on the artery wall and helps in the prevention of heart diseases.
Recommended Dosage- Take 2 tablets twice daily with normal water.
2. Active Plus Tablet
Active plus Tablet is a pure herbo-mineral formulation prepared from best quality of herbs. This tablet is best for person mental and physical health, also helps to boost up the immunity. The herbal ingredients present in these tablets are used to maintain person's health and refreshes the mind and body. These tablets improves digestion, eliminates constipation, stress, nourishes brain,  acts as antioxidant, analgesic, anti-inflammatory, etc.
Recommended Dosage – Take 2 tablets twice daily with normal water.
3. Detox Premium Powder
This ayurvedic formulation contains Moti pishti, Prawal pishti, Shukta pishti, Giloy satv, Kamdudha rasa, Jahar mohra, Akik pishti, Gandhak rasayan, Tal sindoor, Sudhyog tab, Shwet parpati, Yavakshaar, etc. This helps in clearing the body toxins, improves digestion, reduces stress and anxiety, act as an anti-hypertensive, anti-inflammatory, analgesic, etc.
Recommended Dosage – Take 1 sachet twice daily with normal water.
4. Trikatu Syrup
Trikatu syrup is best in pacifying Vata and Kapha dosha, and improves respiratory functions, helps in digestion, removes impurities from the body, reduces risk of atherosclerosis, and treats skin infections. This syrup is a mixture of Black pepper (Piper nigrum), Ginger (Zingiber officinale), and Long pepper (Piper longum), which acts as an anti-inflammatory, anti-oxidants, etc.
Recommended Dosage – Take 2 tablespoonful twice daily.
5. Cholesterol Care tablet
Cholesterol care is pure herbo- mineral ayurvedic medicine which  help to maintain healthy range of cholesterol levels. Its main function is to strengthen heart, have check on hypertension & rejuvenates the heart by regulating heart and control  cholesterol level.
Recommended Dosage– Take 1 tablet twice daily.
6. Herbal tea
Herbal tea relieves stress and anxiety, lower blood pressure, reduces infections, rejuvenates tissues, cures cough and cold, and removes impurities from the body. It is an ayurvedic preparation that consists of Arjun chal (Terminalia arjuna),Tejpatra (Cinnamomum tamala), Shunthi (Zingiber officinale), Mulethi (Glycyrrhiza glabra),Tulsi (Ocimum sanctum), Nagarmotha (Cyperus cariosus), Bharangi (Clerodendrum serratum), Kulanjan (Alpinia galanga), etc. The ingredients help in maintaining the blood circulation in the whole body.
Recommended Dosage-Take 2 cups of herbal tea twice daily.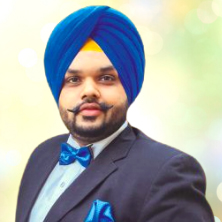 Dr. Vaidya Karanvir Singh is the younger Vaidya in Chandigarh Ayurved & Panchakarma Centre. He is the fourth generation in his family who is practicing as a general consultant in Ayurved & Panchakarma treatment at Chandigarh. In his practice, he had treated more than 1 Lakh Plus patients worldwide.
Article by Dr. Karanvir Singh (M.D in AYURVEDA, PANCHAKARMA FAGE) and reviewed by Vaidya Jagjit Singh (B.A.M.S)