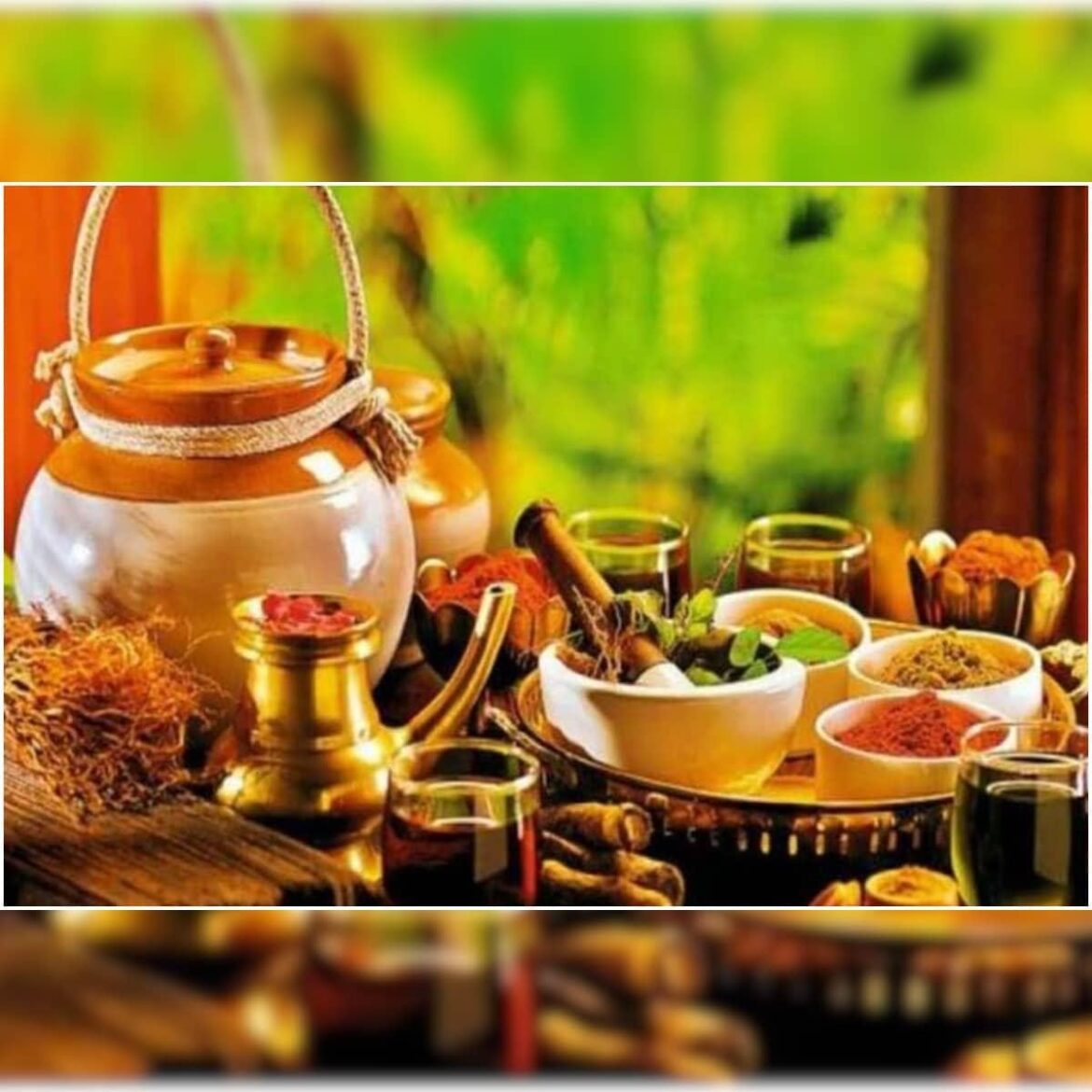 AYURVEDA HELP IN POST-COVID SYMPTOMS
The Novel Corona Virus has affected the lives of people both physically and mentally. After the onset of this disease, the virus disturbs the psychology of the person very badly may be due to a high dose of steroidal treatment.
This in turn affects the overall health of the individual by weakening your immune system.
Post-COVID Symptoms
Some individuals are experiencing Post COVID symptoms that can last for weeks or even months after first being infected with the COVID-19 virus. 
People are experiencing different types of symptoms that are as follow-
Breathing Difficulty or shortness of breath

Tiredness or fatigue

After doing physical or mental activities symptoms got worse.

Brain Fog or Difficulty thinking or concentrating

Cough

Chest or stomach pain

Headache

Heart palpitations

Joint or muscle pain

Feeling of Pins-and-needles 

Diarrhea

Sleep problems

Fever

Dizziness

Rash appearance

Mood changes

Changes in period cycles 

Change in smell or taste
Dealing with these symptoms is difficult but not impossible Ayurveda can help in a speedy recovery and get back to a normal state of health.
Some measures might help to heal your body naturally-
FOCUS ON YOUR DIET
In Ayurveda, Aahara or food plays an important role in maintaining your overall health and immunity. 
Go for Rich fibrous and low carb diets, as this will help regulate your blood sugar and blood pressure.
Consume lots of vegetables and fruits that are rich in Beta carotene, Ascorbic acid & other essential vitamins. For example- tomato, bell pepper, and green vegetables like broccoli, spinach are also good options to build resistance to the body against various infections.
Try to eat supplements rich in omega 3 & 6 fatty acids for your daily dose.
Some natural immunity boosters Superfoods and herbal ingredients in Ayurveda 
Ginger

Amla or gooseberries

Turmeric

Laung

Black pepper

Cumin

Haritaki

Guduchi or giloy

Rasona or Garlic

Tulsi or Basil leaves

Seeds and nuts like sunflower seeds, Flaxseed, pumpkin seeds, and melon seeds are excellent sources of protein and vitamin E.
Adequate Sleep-
Take sleep of at least 7-8 hours is the natural way to build your body's immunity. For proper functioning of mind and body, one should not compromise with their sleep.
Stay Hydrated-
Staying hydrated helps to flush out harmful toxins from the body. So drink at least 8-10 glasses of water every day. You can also include other alternatives juices like juices of Lemon, orange, and coconut water to beat the post-Covid symptoms.
Yoga and Pranayama-
Diet and Yoga practice together can work as a miracle and give amazing effects on your health.
At least practice Yoga and Pranayama for 30 to 45minutes per day. Some Yoga postures and pranayama are helpful to deal with post COVID symptoms and also help to relieve Stress. 
Some Preventive measures-
One should correctly wear a mask that covers your full nose and mouth this will help yourself and others from the spread of the disease.

Maintain Social distancing norms i.e. stay 6 feet apart from the people while going outside.

Avoid going to poorly ventilated indoor spaces or shops and in crowded places.

Wash your hand properly with hand wash or soap and water. If not available then you can use hand sanitizer if soap and water aren't available.

Practice yoga and meditation
Avoid Smoking, alcohol, and other addictive substances

Avoid the use of alcohol consumption.

Avoid all kinds of non-essential travel. 

Get vaccinated and keep take Ayurveda herbs for strengthening your immune system. 
CAC AFTER CORONA KIT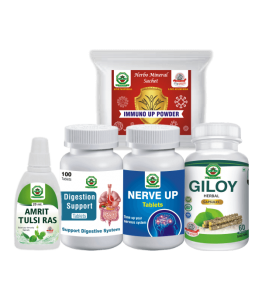 AFTER CORONA KIT
By keeping in mind all the associated factors with COVID-19, CAC prepared a Kit that is very beneficial for Post COVID Care. This kit comprises of the following products which help in overall health and strengthen your immune system
Immuno up Powder-
Immuno up sachet is pure herbal formulation. The importance of working on your immunity is now on an all-time high. If a person fall ill easily, it means their body's immunity is low. This pacifies tridosha (Vata, pitta and Kapha), strengthen your immunity, keeps your digestive system fit and also detox your body. it also works in cold, fever and flu conditions. It consists of effective levels of antioxidants, Vitamin C and E which circulate in the body to protect it against the damage caused by free radicals. it is a natural immune-modulator properties to prevent and ease coughing, sneezing, etc. It provides quick relief from early signs of running nose, Sore throat, body pains, and weakness.
Recommended Dosage: Take one sachet twice daily.
Digestion Support Tablet-
This tablet is unique blend of best digestive herbs like kutaz chal, bilav, dhania, mustak, shankh bhasm, piper mint, and dadim that maintain natural Ph balance in the stomach and aid digestion of all types of food. The herbs present in this control acidity, gas, flatulence and constipation.
Recommended Dosage: Take 1 tablet twice daily.
Giloy capsule-
Giloy capsules are formed with the standardized extract of herb giloy (Tinospora cordifolia). The Giloy herb improves immunity, removes toxins from body, purifies blood, beneficial in cough, cold, fever, & bronchitis.
Recommended Dosage: Take 2 capsules twice a day with normal water.
Nerve up tablets-
Nerve up tablets help in balancing the vata doshas and kapha dosha, and acts as nervine stimulant. It shows effective results in improving the central nervous system. It contains natural ingredients like shudha kuchla, shudha shilajeet, abhrak bhasma, praval pishti, shankh bhasma etc. These contains natural vatahar properties and helps in curing vata disorders, speed up physical and mental processes. It act as Respiratory stimulant, helps in Joint pain, Inflammation, Stiffness, Gout, Arthritis, Bodyache, Erectile dysfunction, and Body weakness.
Recommended Dosage: Take 1 tablet twice daily.
Amrit Tulsi Ras-
Amrit Tulsi Ras is a pure herbal preparation containing five types of Tulsi extracts Ocimum sanctum, Ocimum gratissium, Ocimum canum, Ocimum basilicum, Ocimum citriodorum. This herbal drop increases immunity, helps to treat cough, common cold and skin, respiratory diseases specially bronchitis. It gives effective results in bacterial and viral infections.
Recommended Dosage: Take 2 drops twice daily in a cup of water.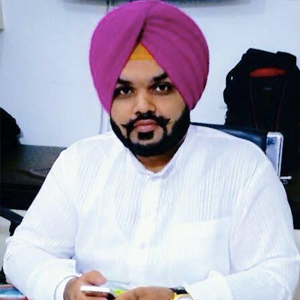 Vaidya Karanvir Singh is the younger Vaidya in Chandigarh Ayurved & Panchakarma Centre. He is the fourth generation in his family who is practicing as a general consultant in Ayurved & Panchakarma treatment at Chandigarh. In his practice, he had treated more than 1000 plus patients worldwide.
Article by Dr. Karanvir Singh (M.D in AYURVEDA, PANCHAKARMA FAGE) and reviewed by Vaidya Jagjit Singh (B.A.M.S)