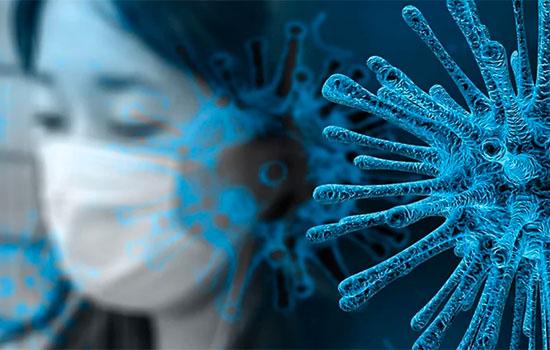 AYURVEDIC HERBS BENEFICIAL IN CORONA DISORDER
There are 13 ayurvedic drugs that are very beneficial in corona disorder.
THESE HERBS ARE MENTIONED BELOW IN DETAILS:-
Ginger (Adrak) – As warm as the sun
Tinospora cordifolia (Guduchi or Giloy) – As silly as fun
Azadirachta indica (Neem) – As cool, as a tree
Thornapples or Jimsonweeds (Dhtura) – As scary as the sea
Leadwort (Chitrak) – As hot as fire
Sandal wood (Chandan) – As cold as Ice
Yashtimadhu (Mulethi) – As Sweet as sugar
Indian gooseberry (Amlaki or Amla) – Everything Nice
Moringa Oleifera (Shigru) – As straight as a line
Holy Basil (Tuilsi) – As royal as a queen
Honey (Madhu) – As buzzed as a bee
Withania somnifera  (Ashwagandha)
Chebulic Myrobalan (Haritaki)
These all Ayurvedic drugs has the Immuno-booster properties and they also have Anti-viral and Anti-bacterial properties.
 USES OF GINGER (ADRAK)
Ginger has immuno-booster properties and It helps to fight against COVID 19 virus
It has anti-bacterial and antiviral properties
Ginger helps to remove toxins from the respiratory track
Ginger is used in the Gastric problems like indigestion and acidity
It helps to reduce the nausea
It helps to fight respiratory problems like common cold and flu
Ginger has anti-inflammatory properties
It has anti-oxidant properties and it helps to remove free radicals from the body
Ginger contains multivitamins and minerals
It helps to reduce the risk of diabetes
This gave relief in menstrual cramps
Ginger has multiple digestive benefits
Ginger has anti-cancerous properties and it helps to kill lung cancer cells
It also helps to reduce the obesity
USES OF GUDUCHI OR GILOY:-
Giloy is used in the treatment Severe Acute Respiratory Syndrome Coronavirus-2
Guduchi has the anti-viral properties and it protect from COVID 19 viral effect
Guduchi extract has the immuno-booster properties
It has the anti-oxidant properties also which may remove out free radicles from the body
It helps to control the diabetes
This may also help to reduce the extra body fat
Giloy is also very useful in the conditions of hay fever
This helps to remove high cholesterol from the blood
This is very beneficial in the condition of upset stomach
It has anti-inflammatory properties and give relief in gout like problems
Giloy gave benefits in itchy skin infections and scabies (mites)
AZADIRACHTA INDICA (NEEM):-
Neem is used in many skin infections
Neem has anti-fungal properties and it helps to cure fungal infections of the skin
Neem is used to control the blood glucose levels in the blood
It is very effective to heal the wound and sore of the skin
Neem helps to kill the yeast and fungus that causes the infection of the lungs, bronchi, and mucus membranes
It helps to treat the mouth infections like gingivitis and candidiasis
Neem also has anti-viral and anti-bacterial properties
It has anti-oxidant properties also
THORNAPPLES OR JIMSONWEEDS (DHTURA):-
Dhtura is a good painkiller and it used to remove the pain
It used to treating the fever
It improves the functions of heart
It also improves the digestion
It improves fertility of both male and female
This help to inducing the sleep
It promotes the growth of hairs
It is good for skin health
It helps in normal delivery and make the childbirth easy
It is used to treat whooping cough, asthma, bronchitis, flu, common cold and cough
It is a great immuno-booster
It protects the body from bacteria and viruses
LEADWORT (CHITRAK):-
Chitrak has Anti-diabetic properties
The root of chitrak is used in diabetes as it lower the blood glucose levels in the blood by enhancing the secretion of insulin
Chitrak reduces the cholesterol levels and triglycerides levels from the blood
It also used in obesity as it helps in weight loss
Chitrak helps to reduce the anxiety and calming the activity of brain
It has relaxant properties and it suppresses the central nervous system
According to Ayurveda it has deepana (appetizer) and pachana (digestion) properties and it help to improve the digestive system
Chitrak prevents the deposition of fatty substances in the blood vessels and arteries
It also help to maintains the circulation of blood in the body
This also helps to prevent the atherosclerosis
Chitrak helps to manage various types of skin disorders like acne, dermatitis, and sores
It has anti-microbial properties
This herb used to heal skin wounds
Chitrak has anti-oxidant properties and it helps in the formation of new cells of skin
SANDAL WOOD (CHANDAN):-
Chandan helps to increase alertness
Chandan has anti-depression properties
It helps to reduce anxiety
Use to heal the wound
Chandan is acts as guard against skin cancer
Chandan has anti-microbial properties and it fight against the bacteria and viruses
The oil of sandalwood is used to treat both mental and physical stress
It used to treats many respiratory disorders such as bronchitis, asthma etc.
It also helps in digestion and treats diarrhea
It used to treat many types of liver disorders
It used to treat fever
It gave relief in fatigue
Chandan helps to prevent high blood pressure
It cures insomnia
It treats Urinary tract infections
This gave relief in sore throat
YASHTIMADHU (MULETHI):-
According to Ayurveda Yashtimadhu is used in the treatment of respiratory disorders
Mulethi is also useful in digestive disorders
It helps to reduce the depression, anxiety, and stress like disorders
This helps to control the blood cholesterol levels
Yashtimadhu is helps to boost the immunity
This is also a very good liver protector and it keeps the liver healthy
Yashtimadhu treats many types of skin disorders
This helps in management of body weight as it reduce the obesity
Yashtimadhu also treats the cough and sore throat
 INDIAN GOOSEBERRY (AMLAKI OR AMLA):-
Amla is a rich source of multi-vitamins and multi-minerals, it contains Vitamin-C, Vitamin-E, Vitamin-A, Calcium and Iron
Amlaki is a great immuno-booster and this shouls be add in your daily diet
Amla improves the metabolism
Amla has the anti-microbial; properties and it fight both the bacteria and virus
It fight the cancer like problem
It also helps to lower cholesterol level in the blood
Amla provide the strength to the heart
This helps to treat respiratory problems like cough, bronchitis and other respiratory illness
Amla helps to removes sputum from the respiratory airway
It can also soothe the inflamed airways in the lungs
MORINGA OLEIFERA (SHIGRU):-
Shigru has the anti-inflammatory properties
This is used in the many joints problems such as pain and inflammation of the joints
It has antioxidant properties
It has the key role to reduce the uric acid from the blood
This has wormicidal properties
It cure the skin disorders like sores and itching
According to the Ayurveda, it treats the vata vyadi
It helps to remove the stones out from the body
HOLY BASIL (TULSI):-
Tulsi is a rich source of vitamin C and zinc
Tulsi leaves extract helps to increases the T helper cells and acts as natural killer cells.
Tulsi is a natural immunity booster
Tulsi contains anti-bacterial, anti-viral and anti-fungal properties
It helps to reduces fever (antipyretic) and pain (analgesic)
This help to reduce stress and depression
It helps to lower blood pressure
It has anti-cancerous properties
This is good for Heart and Health
It helps to treat Gouty Arthritis
Used to decrease the uric acid from the blood
It used to remove the stones
HONEY (MADHU):-
Honey is rich in Anti-oxidant
It has anti-bacterial and anti-fungal properties
This helps to heal the wound
It treats the digestive issues
This soothe the sore throat
It helps to maintain the blood glucose levels in the blood
WITHANIA SOMNIFERA (ASHWAGANDHA):-
Ashwagandha improves the concentration
It increase the energy levels
It reduce the blood glucose levels in the blood
Ashwagandha contains Anti-cancerous properties
It helps to reduce the tumor growth
It reduces cortisol levels from the body
This helps to reduce the stress and anxiety
This reduces the symptoms of depression
It boosts the testosterone and improve the fertility in male
It may strengthen to the muscles
CHEBULIC MYROBALAN (HARITAKI)
Haritaki promotes digestion
It helps to enhances weight loss
It manages diabetes as it lower blood glucose levels in the blood
Haritaki improves the oral hygiene and protect from many gums problems
Haritaki is very good for hairs and skin
According to Ayurveda it has good effect on three doshas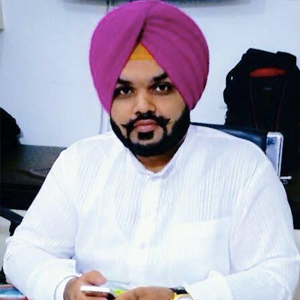 Vaidya Karanvir Singh is the younger Vaidya in Chandigarh Ayurved & Panchakarma Centre. He is the fourth generation in his family who is practicing as a general consultant in Ayurved & Panchakarma treatment at Chandigarh. In his practice, he had treated more than 1000 plus patients worldwide.
Article by Dr. Karanvir Singh (M.D in AYURVEDA, PANCHAKARMA FAGE) and reviewed by Vaidya Jagjit Singh (B.A.M.S)