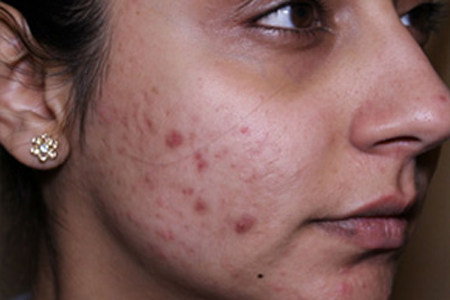 Ayurvedic Treatment for Acne and Skin Blemishes
There won't be a teenager who hasn't experienced the problem of acne or commonly called pimples. And with India experiencing severe heat wave, you would find every second woman and men as well looking for a cure for the problem of blemishes and allergies. Before you start spending time on Google and a lot of money to buy costly products, creams and cosmetics that claim to help you get rid of pimples, acne and blemishes; it is important to know that Ayurveda has the best cure for all skin problems. Simply because it cures a problem from within!
But before we tell you about cure, you should first know the reasons that cause acne and skin blemishes.
Causes of Acne and Skin Blemishes
Pitta Dosh
Talking about blemishes first, this is generally seen as the discoloration of the skin or brown spots and patches. Blemishes are a typical Pitta disorder as per Ayurveda. Though exposure to excessive sun heat is one main reason as well, but Ayurveda goes deep and says that Pitta being the seat of anger and heat, when dysfunctions cause Blemishes. Your negative emotions like anger, resentment, frustration, grief can make the problems of blemishes worse!
Eating more dairy/oily food
Check if you have added more dairy or oily products into your diet especially if you are getting blemishes on cheeks, nose and chin area. The human body has limited capacity to digest the dairy products so excessive oils and fats come out in acne or blemishes form.
Stress
Mental health can be one of the reasons behind acne. Stress or hypertension can be the reason of overall worsening skin condition. With the increase of stress levels, steroids (cortisol) production in the body rises as well. This leads to the overproduction of oil in the skin; no wonder stressed people get pimples more than the usual. Proper sleep, Shirodhara treatment by an Ayurvedic expert and Ayurvedic medication can help in the cure in this case.
Dehydration
Lack of water is another cause of acne and pimples. Dry skin and low humidity conditions make the skin to generate more oil in order to preserve the water under the skin which later becomes the breeding ground for bacteria and pimples.
Excessive face touch
Believe it or not, if you have developed a habit of touching your face consciously or subconsciously then it can be one of the top reasons for getting acne. As we touch our face with dirty hands, harmful bacteria and germs get transferred to our face which adds to various skin problems.
Cosmetics and beauty products
Makeup and cosmetics are the useful part of a day to day life but they can also affect your skin adversely. If you have the habit of sleeping without removing makeup then you are inviting oil, dirt, and chemicals to cause the acne on your face.
Mensuration
In some cases, women can get blemishes during menstrual cycle or pregnancy. Also, during menopause, the hormones in women's body can fluctuate which can trigger blemishes as well as acne.
Taking help of an Ayurvedic Vaidya is the best solutions for Acne and Blemishes as he will introspect into the problem from within and zero in on the main reasons.
Ayurvedic Treatment for Acne and Skin Blemishes
There are many Ayurvedic ways to get rid of acne and blemishes. Tulsi leaves paste, Neem leaves paste or Potato peel or Ayurvedic Aloe Vera Gel is the best for an acne-troubled face. Ayurvedic medicines like Kaishora guggulu or Triphala guggulu also prove very effective for curing acne. However, one thing to note is that you must get these medicines from expert ayurvedic doctor and after Naadi Parikshan so that you are able to cure the problem from within. We do not recommend you to try your own Vaidyagiri. It is always better to take the consultation from leading Ayurveda practitioners in your city.
Ayurveda also has some great herbs that cure blemishes as well as many other skin problems.
Herbs for Acne and Skin Blemishes
Ghrit Kumari
It is also Known as Aloe Vera, it is one cure for many skin problems like aging, wrinkles, and blemishes. You can drink it in juice form or apply on face in gel form. Nowadays, it is used in many beauty products by MNCs.
Gandhak
Gandhak is a great hydrant and proves to be very effective in making the skin fresh and young.
Tulsi & Neem Paste
Both Tulsi and Neem are cooling agents and prove extremely effective in lightening the blemishes from your face.
Guggul
Well known for its skin rejuvenating properties, Guggul is best to revitalize the cells. It is the best Ayurvedic method to cure skin problems in a natural way.
The truth is, many of us are too lazy to make pastes at home or natural herbal juices. That's why the best way to treat acne and blemishes is to take consultation from the expert Ayurveda team of Chandigarh Ayurved & Panchakarma Centre. You can also try their 'Skin Glow' Juice that will help to cure the problem of acne and blemishes. With one moth of usage, you will notice lightening of blemishes and a fresh feel on your face. It is worth mentioning that Chandigarh Ayurved & Panchakarma Centre is one of the most respected Ayurveda destination in North India that also offers finest Panchakarma treatments including Leech therapy at their centers in Chandigarh and Zirakpur.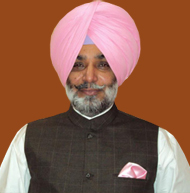 Vaidya Jagjit Singh is a 3rd generation Ayurved physician from his family and is the remarkable person responsible for setting up of the Chandigarh Ayurved and Panchkarma Centre in sector 32 and 22, Chandigarh and Zirakpur and he is also the first founder member of Guru Ravidas Ayurved University. He has done his B.A.M.S. from Shri Dhanwantri Ayurvedic College, Chandigarh. He is an admirable ayurvedic physician with specialization in Chronic ailments.
Article by Dr. Karanvir Singh (M.D in AYURVEDA, PANCHAKARMA FAGE) and reviewed by Vaidya Jagjit Singh (B.A.M.S)