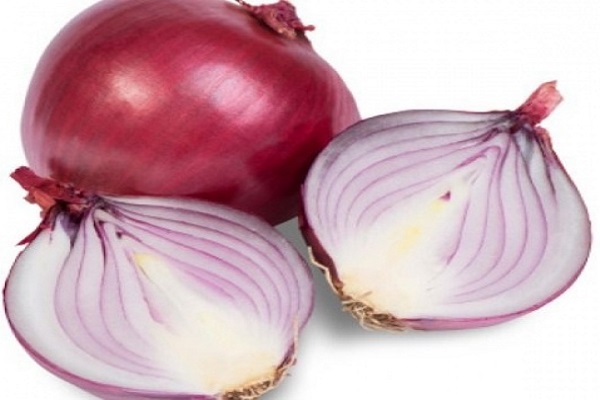 BENEFITS AND SIDE- EFFECTS OF ONION
1. Prevents Diabetes:
The biotin present in onions has many positive effects on your health, one of which is combating the symptoms associated with type 2 diabetes. Onions also contain chromium, which helps regulate blood sugar levels and slow, gradual glucose release to muscles and body cells.
2. For Better Immunity:
The phytochemical present in significant amounts in onions act as stimulants of vitamin C within the body. Vitamin C and the effectiveness of your immune system increase when you eat onions, as it makes your immune system better able to fight off toxins and various foreign bodies that can lead to disease and illness. It supercharges your immune system against toxins and various foreign bodies.
3. For Oral Health:
Dentures are often used to prevent tooth decay and oral infections. Chewing raw onions for 2 to 3 minutes can potentially kill all germs present in the oral area and in surrounding places such as the throat and lips.
4. For Healthy Skin:
Biotin is also important in maintaining healthy skin. Onion juice mixed with honey or olive oil is considered one of the best remedies for treating pimples symptoms. Onions are also an anti-inflammatory vegetable, so the active compounds in onions can reduce the redness and swelling that are commonly associated with skin conditions like acne. It also helps reduce pain and inflammation associated with conditions such as gout and arthritis.
5. Cough Treatment:
An equal mixture of onion juice and honey can help relieve the symptoms of sore throat and cough.
6. Prevents Cancer:
Onions are rich in quercetin, a very potent antioxidant compound that has been consistently linked to preventing or reducing the spread of cancer. Vitamin C is also a strong antioxidant, which can reduce the presence and effects of free radicals throughout the body.
7. For Sexual Health:
Onions are known to help in achieving a healthy sex life.
8. For Bone Health
:
Consuming onion with jaggery and water can also improve thermal status, as it adds to the body's mineral content, especially iron, which is an essential part of the production of new red blood cells.
9. For Digestion:
Onions are high in fiber, which is good for maintaining a healthy and regular digestive system. Fiber also prevents digestive pain.
Side effects of onions:
The most common problems caused by onions are:
Onions can greatly reduce the blood levels of diabetics.

Excessive consumption of onions can cause gastrointestinal discomfort.

Onion is known to cause heartburn in pregnant or nursing women.

Excess consumption of onions can hinder the proper functioning of the intestine and often paves the way for various health issues like gas, bloating, vomiting, upset stomach etc.

Some people may be allergic to onions and applying its juice to the skin can cause skin irritation, skin rash, redness of the skin or difficulty in breathing. 
Onion Side Effect: Onion is used for tempering in vegetables. Also some people are very fond of eating raw onion in salad. On the other hand, if onion is eaten in excess, then your body can also suffer a lot .There is hardly any vegetable that is made without onions. Onion works to make the taste of the vegetable even more wonderful. Onion is used in the tempering. Also some people like to eat raw onion in the form of salad. Most people are aware of the benefits of onion. There will be very few people who will know about the harm of eating onions. Yes, if onion is eaten in excess, then your body can be harmed. Meanwhile, today we are going to tell you about the disadvantages of onions. Let us know about the harm caused by eating onions. If hair is not growing even after using expensive products, then adopt this home remedy for stomach related problems. Onion naturally contains high amounts of fructose. Which creates problems like gas. Along with this, if onions are eaten in excess quantity, then problems like digestion, vomiting, diarrhea start happening. Vitamin K is present in very high amounts in blood thinner green onions. Due to which the amount of drug called Coumadin increases in the body. Which acts as a blood thinner. Odor from the mouth: Due to excessive consumption of onion, bad breath starts coming from the mouth. Although some varieties of onion do not cause a problem like bad breath, most of the onion varieties cause a foul smell from the mouth.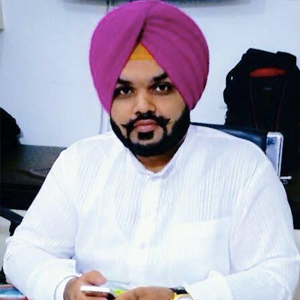 Vaidya Karanvir Singh is the younger Vaidya in Chandigarh Ayurved & Panchakarma Centre. He is the fourth generation in his family who is practicing as a general consultant in Ayurved & Panchakarma treatment at Chandigarh. In his practice, he had treated more than 1000 plus patients worldwide.
Article by Dr. Karanvir Singh (M.D in AYURVEDA, PANCHAKARMA FAGE) and reviewed by Vaidya Jagjit Singh (B.A.M.S)