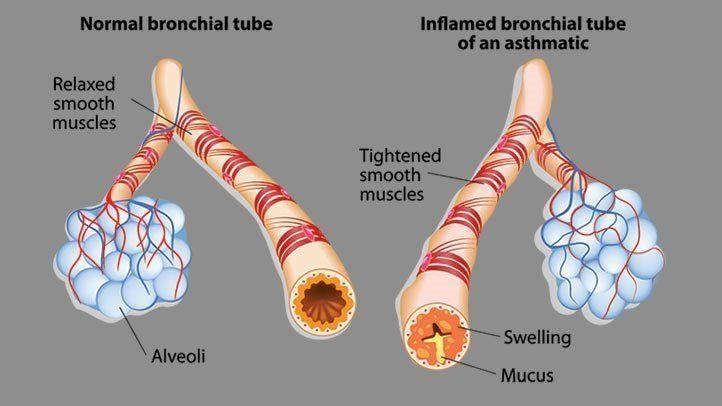 BEST AYURVEDIC DOCTOR FOR ASTHMA IN INDIA
INTRODUCTION
Asthma is a disease of airways of the lungs in which inflammation of the airways occur .  Due to this condition narrowing of the airways occurs and  extra mucus produced due to swelling ,  which makes difficulty to  breath and trigger coughing . Because of this  a whistling sound produced during breathing and shortness of breath occur.
SYMPYOMS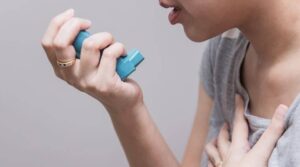 A person with asthma may experience 
Shortness of breath

Difficulty  in talking

Tightness in chest 

Coughing , especially at night 

Wheezing sound during breathing

Fatigue
TYPES  OF ASTHMA
Most common type of asthma that is commonly seen among people is the bronchial asthma , in which lungs of the person are affected . Some specific types of asthma are 
 Extrinsic asthma  ( Allergic asthma )
This type of asthma occur due to allergy from some external factors like dust , pollen , food etc. Allergic asthma is often seasonal .
Intrinsic asthma ( Non – allergic asthma )
This type of asthma occur due to 
Viral illness

Cigarette smoking

Air pollution

Burning wood

Air fresheners 

Household cleaning products
 Occupational asthma 
This type of asthma occurs  at work places like dyes, dust, gases and fumes , industrial chemicals etc.
Diagnosis of asthma
Diagnosis of asthma can be made by 
Taking proper history of patient 

Doing physical examination of the patient  

Performing  breathing  test
WHAT  AYURVEDA SAYS ABOUT  ASTHMA
In Ayurveda , Condition of  Asthma is described  under category named shwas roga under pranavaha strotodushti.   Five types of shwas roga has been described and bronchial asthma can be co-related with Tamaka shwas . In Tamaka shwas there is vitiation of vata and kapha dosha . 
The Vitiated  kapha dosha obstructs the natural flow of vata, which leads to spasm in the bronchial tree and resulting in asthma and wheezing.  In Ayurveda asthma treatment is done by expelling out the excessive mucus  which is secreted from lungs.  Main line of treatment that is given in Ayurveda for asthma is the Shodhana chikitsa i.e. Virechan.
Ayurvedic herbs that are very effectively used and have good results in respiratory disorders include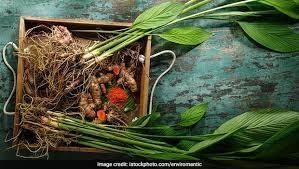 – Shathi
– Pushkarmool
– Amalvetsa
– Pippli
– Tulsi
– Vasa
– Ela
These herbs are useful in many ways like-
Provide relief from chest and nasal congestion

Soothes the air passages 

Relieves irritation of the Throat

Relaxes from the symptoms like coughing, sneezing and swollen lymph

Possesses anti-inflammatory and antioxidant properties
Ayurveda mainly focuses on diet and lifestyle in order to attain healthy life . For this purpose ,Ayurvedic supplements plays important  for treating this disorder . 
About Chyawanprash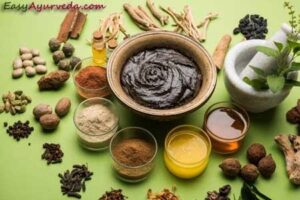 Chyawanprash (CP) is an Ayurvedic health supplement which is made up of almost 40 nutrient rich ayurvedic herbs and minerals .  Main ingredient of Chyawanprash is Amla which is considered as the richest  and the main source of Vitamin C. 
Chyawanprash have multiple health benefits and widely used from the ancient times as great health supplement and to increase immunity among individuals .  
Chyawanprash mainly contains herbs like , herbs of Dashmool , herbs of jeevniya gana , chaturjatak , Vasa , Nirgundi , ashwagandha  and  Amla  as main constituent.
Can  Chyawanprash cure Asthma?
Chyawanprash is very effective in respiratory disorders and helps to control the symptoms of asthma and in prevention of breathlessness. As the main doshas involved in asthma are Vata and Kapha. Chyawanprash contains combination of herbs that have properties of  bronchodilator , anti – inflammatory , anti – allergic . Taking Chyawanprash helps to remove excessive mucus secretion from lungs , thus balance Kapha dosha and  relieves the symptoms of asthma.
Chyawanprash is very helpful in controlling the recurrent occurring  infections like cough , cold , rhinitis , allergies. Chyawanprash is one of the best Ayurvedic supplement for such conditions. Due to its Rasayan properties , Regular use of Chyawanprash helps to increase immunity to fight against many kind of  infections .
For its best results Chyawanprash should be taken with hot milk 
or mixing with honey.
Top Asthma Doctor In India
Being a asthmatic patient  some questions always arise in mind, that are
Can asthma be cured permanently ?
         If yes , then 
Which doctor is best for asthma ? Allopathic or Ayurvedic !
          If Ayurvedic , then 
 What is the best ayurvedic treatment for asthma  and about top asthma doctor in India , 
Then no need to worry about this , answer of your every question is here.  'Vaidya Jagjit Singh' is top asthma doctor in India . Vaidya Jagjit Singh worldly renowned  ayurvedic physician and doing a great job in field of ayurveda from past 35 years. He have cured a number of patients with chronic ailments with his knowledge and experience . Vaidya Jagjit Singh established 'Chandigarh Ayurved Centre' and very successfully running it. Vaidya Karanvir Singh is the younger Vaidya in Chandigarh Ayurveda centre . In his practice, he had treated more than 1000 plus patients successfully worldwide. So If you are looking for top asthma doctor and best ayurvedic treatment  then you should contact here .
'Chandigarh Ayurved Centre'  provides you ''Asthma Go Kit'', that is really helpful to cure this disease with a natural way. The kit contains unique  combination of medicines that are very effective in treatment of Asthma .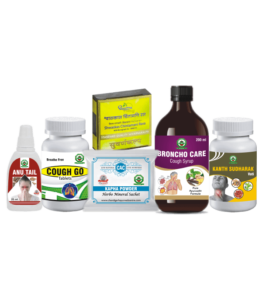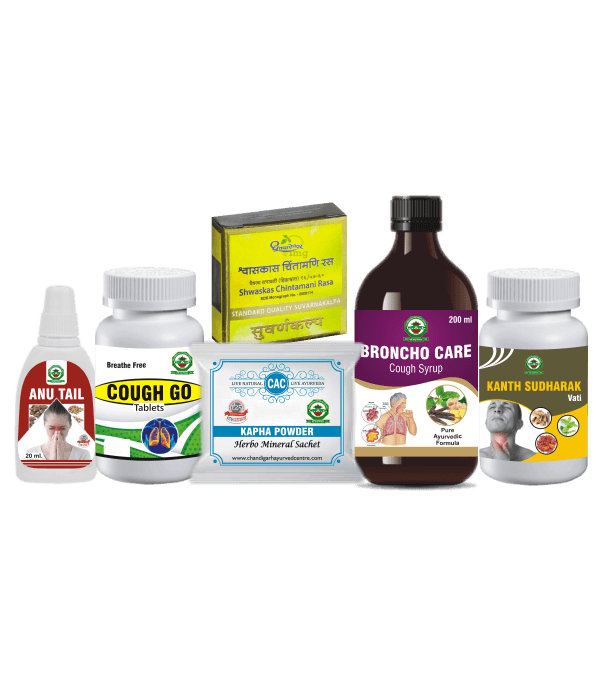 ASTHMA  GO  KIT
The kit contains
Kapha sachet   

Shwas kasa chintamani ras 

Anu Tailam

Broncho Care Syrup

Cough Go Tablet

Kantha Sudharak Vati
All these medicines in this kit  shows commutative effect that is needed for the treatment of Asthma . This kit is very effective in symptoms like breathlessness, chest congestion etc. So by the use of this kit one can not only treat the symptoms of asthma but also the root cause of disease.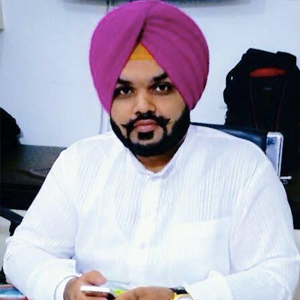 Vaidya Karanvir Singh is the younger Vaidya in Chandigarh Ayurved & Panchakarma Centre. He is the fourth generation in his family who is practicing as a general consultant in Ayurved & Panchakarma treatment at Chandigarh. In his practice, he had treated more than 1000 plus patients worldwide.
Article by Dr. Karanvir Singh (M.D in AYURVEDA, PANCHAKARMA FAGE) and reviewed by Vaidya Jagjit Singh (B.A.M.S)