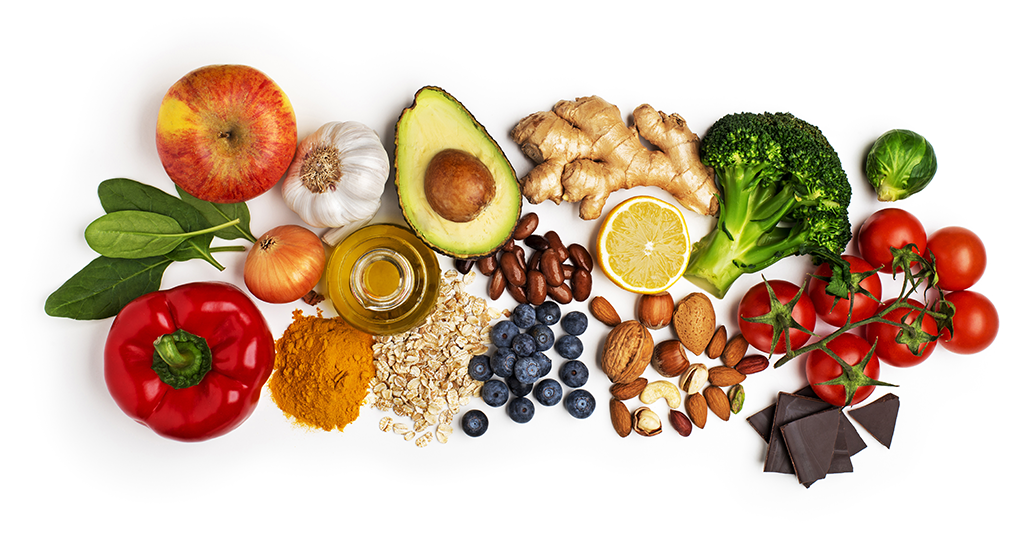 Best Foods To Eat In Winter To Stay Healthy
Winter season brings with it the problem of low immunity, due to which people easily fall prey to colds and infections. To avoid all this, you have to take special care of your diet, as well as include such super foods in your diet, which will make you strong from inside as well as make you healthy.
The winter season is the best for food and drink. In this season, your digestive capacity remains fine, due to this whatever you eat, it is easily digested. With the change of season, there is a substantial change in the food habits as well. With the increase of cold in winter, apart from diseases like cold and cold, other diseases also start knocking. Apart from this, the problem of lethargy and laziness also surrounds the winter season. Therefore, by including things that provide heat to the body in your diet, you can keep yourself  healthy and fit in winter.
Eat food immediately when you are hungry
During the winter season, the gastric fire  works very fast, due to which there is a lot of hunger. Whatever you eat, it is easily digested due to the good digestion capacity. The winter season good enzymes are produced in the body, which increase your digestive capacity. In winter season hunger is more than other days. The reason for this is that when your body tries to protect itself from the cold outside, the body's energy is spent, due to which the body burns extra calories. Therefore, in this season, as soon as you feel hungry, you should eat food immediately, otherwise your body's strength will be less due to the burning of calories in your body.
How is the diet
In the winter season, such things should be included in your diet, which are supposed to provide heat to the body. Even if your diet is less in this season, but the amount of nutrients and calories needed by the body should not be low. Include those things in the food of all three times, which fulfill the deficiency of protein, calcium, vitamins, mineral salts along with the calories needed by your body. Include items rich in anti-oxidant elements in your diet. By consuming them, the immunity of the body increases, due to which you are protected from seasonal diseases. The natural moisture of the body decreases during this season. To avoid this, drink plenty of water even in the winter season. To meet the lack of protein in your diet, consume whole sprouted grains regularly.
Make diet chart
In the morning breakfast, include eggs, bread, upma, poha, idli-dosa with sambar or coconut chutney, along with a salad of fruits and vegetables. Do not forget to use a glass of skim milk in the morning breakfast in the winter season. Include any seasonal green vegetable, roti, fresh curd or buttermilk, peeled lentils and rice in lunch. You can also include any soup in lunch. Be sure to use green chutney mixed with amla, mint and coriander leaves in lunch. To increase the quality of chutney, ginger and garlic can also be used in it. Green chutney is rich in anti-oxidants. It also fulfills the deficiency of multi vitamins. Eat dinner at least three to four hours before sleeping, so that it is easily digested. Dinner should be lighter than lunch. Mix vegetables in it and consume multi-grain porridge and khichdi. Take a glass of milk mixed with turmeric every night before sleeping.
Vitamin D deficiency
It is true that you can overcome the deficiency of Vitamin D to some extent by sunlight, but to meetthe defiiency of Vitamin D required by the body, include things that are rich in Vitamin D in your diet. A diet rich in vitamin D contains anti-oxidants, which relieve joint pain in winter. Fish is rich in Vitamin D. Use fish and eggs in your diet to meet the deficiency of vitamin D in the body. Egg yolk is rich in protein as well as vitamin D. If you are a vegetarian, then include vitamin D fortified milk and curd available in the market in your diet to meet the deficiency of vitamin D.
Citrus fruits and green vegetables
To protect yourself from seasonal diseases and keep yourself healthy during this season, include vitamin C rich fruits like apple, orange, grapes, guava, pomegranate, gooseberry and lemon in your diet. They contain anti-oxidant elements, which prove to be helpful in increasing the immunity of the body. Spinach is available in abundance in winter. Along with being rich in iron and folic acid, spinach is also rich in anti-oxidants. Apart from vegetables, you can also use spinach as a soup and salad. Use carrot, beet, radish, cabbage, capsicum, broccoli as a salad. Pumpkin found in winter is very beneficial for health.
include liquids
During this season the moisture in the body starts decreasing, due to which the skin becomes dry. To avoid this, drink liquid things. Even if you do not feel thirsty, but seven to eight glasses of water throughout the day
Daily Diet Tips
Seasonal fruits such as oranges, strawberries and amla are rich in anti-oxidants and vitamin C properties. Include these in your daily diet.

Similarly, green leafy vegetables, such as spinach, fenugreek, mustard, sova and green onions can prove to be very beneficial for your health.

In winter, our gastric fire intensifies, due to which food is easily digested. In such a situation, apart from whole grains like jowar, bajra, nachni, you should include protein-rich urad dal, rajma and beans in your daily diet.

Make vitamin C-rich citrus fruits, tomatoes, red peppers and sweet potatoes a part of your daily diet, to improve your immunity and boost energy levels.

Zinc helps to strengthen your immunity, so include zinc-rich fruits such as black berries, pomegranates, avocados, guava, peach, kiwi in the diet. Apart from this, chickpeas, beans, meat, eggs etc. are also zinc rich food.

Milk, cheese along with salmon and cod fish are good sources of vitamin B12. Along with making your immunity strong, they protect you from fatigue and stress.

Eating roasted potatoes and sweet potatoes will prove to be very beneficial for you.

In winter, eat only fresh and hot food cooked at home. Do not eat pre-prepared or packaged food.

Take full care of hydration as well. Apart from water, take herbal tea, green tea, soup etc.

If the mood is not feeling good due to cold weather, then eat dark chocolate. It is a mood changer, which will give you a good feeling.
Winter Super Foods
The winter season brings with it the best variety of super food. Apart from fruits and vegetables, there are some other foods, which you must include in your winter diet, so that winter does not affect your health. They help keep you warm.
Honey: Rich in vitamins, minerals and antioxidants, honey is the best remedy for winters. It gives you relief from cold-cold, throat infection and many types of allergies.
Dry fruits: What can be better than dry fruits early in the morning to stay energized throughout the day. In addition to almonds, pistachios, walnuts, which are rich in vitamins and minerals, you should also include raisins, figs and apricot in your winter diet.
Black pepper, fenugreek and asafoetida: This season is such that you need to include warming things in your food. Whether it is tea or soup or lentils in daily food, increase the quantity of black pepper, fenugreek, asafoetida, cumin and mustard seeds a little.
Basil and Ginger: Tulsi, which is rich in antibacterial, antibiotic and antiviral properties, is essential for you in every season, but due to cold and cold in winter, its need increases a bit. Whether it is a sore throat or a complaint of phlegm- Ginger gives you relief from all the minor problems caused by cold.
Ghee: People have a big misconception that Ghee increases fat, while research has also proved that it reduces bad fat from your body. It helps you to stay in shape. In winter, eat a spoonful of ghee daily.
Jaggery: Along with improving digestion, it also strengthens your immunity. Also, it keeps you warm, so that there is no problem of cold and flu.
Garlic: Garlic becomes even more important in winters due to its antibacterial and antiviral properties. It protects you from diseases occurring in this season.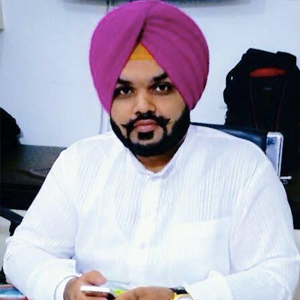 Vaidya Karanvir Singh is the younger Vaidya in Chandigarh Ayurved & Panchakarma Centre. He is the fourth generation in his family who is practicing as a general consultant in Ayurved & Panchakarma treatment at Chandigarh. In his practice, he had treated more than 1000 plus patients worldwide.
Article by Dr. Karanvir Singh (M.D in AYURVEDA, PANCHAKARMA FAGE) and reviewed by Vaidya Jagjit Singh (B.A.M.S)