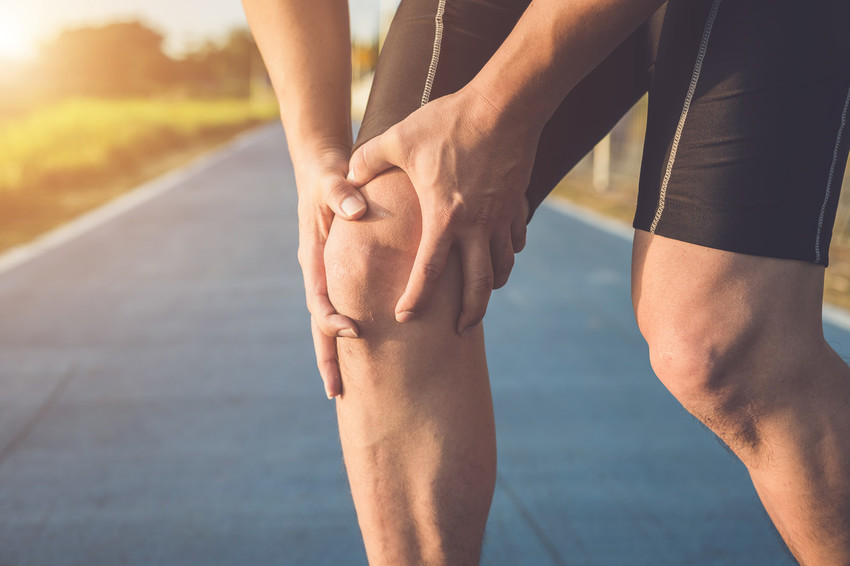 How to Treat Sciatica in Ayurveda through Herbal Medicine?
What Is Sciatica?
Sciatica refers to a common type of nerve pain in the leg that is caused by irritation and/or compression of the sciatic nerve.
It originates in the lower back that radiates deep into the buttock, and travels down the leg.
Sciatic nerve is the longest and one of the most important nerve in the body. It has the ability to control and feel the legs.
But when there is any injury or it gets irritated then a patient will experience sciatica.
What are the causes of Sciatica?
Some of the common causes of sciatica include:
Herniation of spinal disc

Bone spurs on spine

Sciatica is caused by irritation of the roots of the lower lumbar and lumbosacral spine.

Spondylolisthesis

Pregnancy

Muscle spasm in the back or buttocks

Other causes that make the pain worse include overweight, wearing high heels, or sleeping on a mattress that is too hard or too soft.
What are the symptoms of Sciatica?
Common symptoms of sciatica include:
Sciatica usually affects one side of the lower body that radiates towards the thigh.

Moderate to severe pain in lower back, buttock that radiates towards the legs.

Numbness in the lower back, buttock, leg or feet.

Pain worsens with movement or there will be loss of movement.

Tingling sensation in the legs, toes or feet.

Loss of bowel and bladder control

Pain in the rear or leg which gets worsen when sitting

Weakness
What is the Ayurvedic treatment for Sciatica?
Chandigarh Ayurved Centre is providing you best Ayurvedic kit for treating sciatica without any side effects which is known as 'Backache Relief Kit'.
This kit is formulated with pure and natural herbs which gives best result in the treatment of sciatica.
This kit contains Nerve Up tablet, Nerve Plus tablet, Panchasakar Churna, Pain-O-Kill Oil, Trikatu syrup and detox premium powder.
These formulations will work on the root cause and hence will cure sciatica.
Nerve up tablet:
Nerve up tablet is a pure ayurvedic formulation that helps in balancing the vata dosha and kapha dosha.
Being a nerve stimulant it provides strength to the nerves and keeps them strong. It works effectively on the central nervous system.
The ingredients present in it are abhrak bhasma, shudha shilajeet, shudha kuchala, praval pishti, shankh bhasma etc.
These tablets are helpful in treating sciatica associated symptoms like Backache, knee pain, weakness, tingling sensation etc.
Recommended Dosage– Take 1 tablet twice daily.
Nerve Plus tablet:
Nerve plus tablet comprises of various herbs and herbal ingredients like Kali mirch (Piper nigrum), Ghritkumari (Aloe barbadensis), Giloy satav (Tinospora crdifolia), shudha kuchala, shudha shilajeet, shudha vatsnabh, shudh singraf.
These herbs show anti-bacterial, anti-inflammatory, antioxidant, analgesic properties.
These tablets have an immune-modulator property that boosts up the immune system and prevents the body from infections.
It treats bone related issues such as lower back pain, rheumatoid arthritis, gout, etc.
Recommended Dosage – Take 1 tablet twice daily.
Panchasakar Churna:
Panchsakar Churana is classical Ayurvedic formulation that has been used in Ayurveda since many ages for treating various chronic diseases.
As the name suggests, it consists of five ingredients named as –Swarnapatri – (Cassia angustifolia), Shatapushpa – (Anethum sowa), Shunti – (Zingiber officinale), Balaharitaki – (Unripe fruits of Terminalia chebula) and Saindhavan Lavana – (Rock Salt).
This churna works as a detoxifier, thus it removes the harmful toxins from the body.
Being an anti-inflammatory it can reduce the inflammation and swelling which is the main cause of pain.
Recommended Dosage – Take 1 teaspoonful with Luke warm water at bedtime.
Pain-O-Kill Oil:
As the name suggests, this herbal oil kills pain as well as inflammation. It contain various effective herbs like Devdaru (Cedrus deodara), Kustha (Saussurea lappa), Rasna (Pluchea lanceolata), Vatsnabh (Aconitum ferox), Jyotishmati (Celastrus paniculatus), etc.
This Ayurvedic oil shows best results in all types of body pain. It also treats other conditions like sports injury, low back pain, weakness, etc.
Method of Usage – It is applied on the affected portion of the body and massage with light pressure. Do this procedure twice a day.
Trikatu Syrup:
Trikatu syrup is a blend of effective herbs like Black pepper, Ginger and, Long pepper and treats digestive ailments, obesity, sluggish metabolism, etc.
Being an immune-modulator it can modulate the body's immune response while cutting the characteristic inflammation associated with the back pain. It has an anti-inflammatory and pain-relieving action on the body.
Recommended Dosage –Take 2 teaspoonful twice a day before meal with normal water.
Detox Premium Powder:
Detox premium powder consists of various herbal ingredients like gandhak rasayan, giloy satv, parval pishti, shukta pishti, kamdudha rasa etc.
These herbal ingredients are very helpful in treating symptoms like pain, numbness, muscle ache and swelling, inflammation etc.
Being an antioxidant, it eliminates the ama (toxins) from the body which is the main cause of the disease.
Recommended Dosage – Take 1 sachet twice daily with normal water.
Some effective Panchkarma procedures for Sciatica
Chandigarh Ayurved Centre is providing effective Panchkarma procedures that are very effective in curing the disease by increasing the efficacy of Ayurvedic medicines.
Sarwang Abhyang – In this procedure, full body massage is done with warm medicated oils. It pacifies vata dosha in body.

Swedana – Steam bath is given to the patient that detoxifies the body

Vasti – Enema with medicated oils or decoction is given through anal route. This balances the vata dosha and strengthens the intestines.

Siravedha – Venous puncture is done

Agnikarma – Cauterisation

Raktamokshan – Blood purifying process is done in this procedure
Some effective home remedies for Sciatica
Eranda (Ricinus Communis) has been used in Ayurveda since many ages. You can take two teaspoon of Eranda pak with warm milk. It is very effective remedy in sciatica.

Guggul is an another very useful herb given in sciatica which improves the microcirculation

Ginger is also a very effective herb. You can take two cloves of garlic by adding it in milk. Drink it at least twice daily.
You can also apply fresh horseradish poultice on the affected body parts for pain.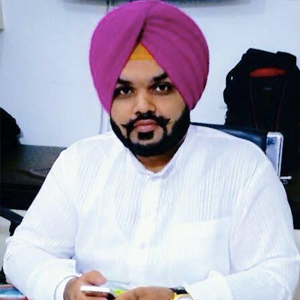 Vaidya Karanvir Singh is the younger Vaidya in Chandigarh Ayurved & Panchakarma Centre. He is the fourth generation in his family who is practicing as a general consultant in Ayurved & Panchakarma treatment at Chandigarh. In his practice, he had treated more than 1000 plus patients worldwide.
Article by Dr. Karanvir Singh (M.D in AYURVEDA, PANCHAKARMA FAGE) and reviewed by Vaidya Jagjit Singh (B.A.M.S)