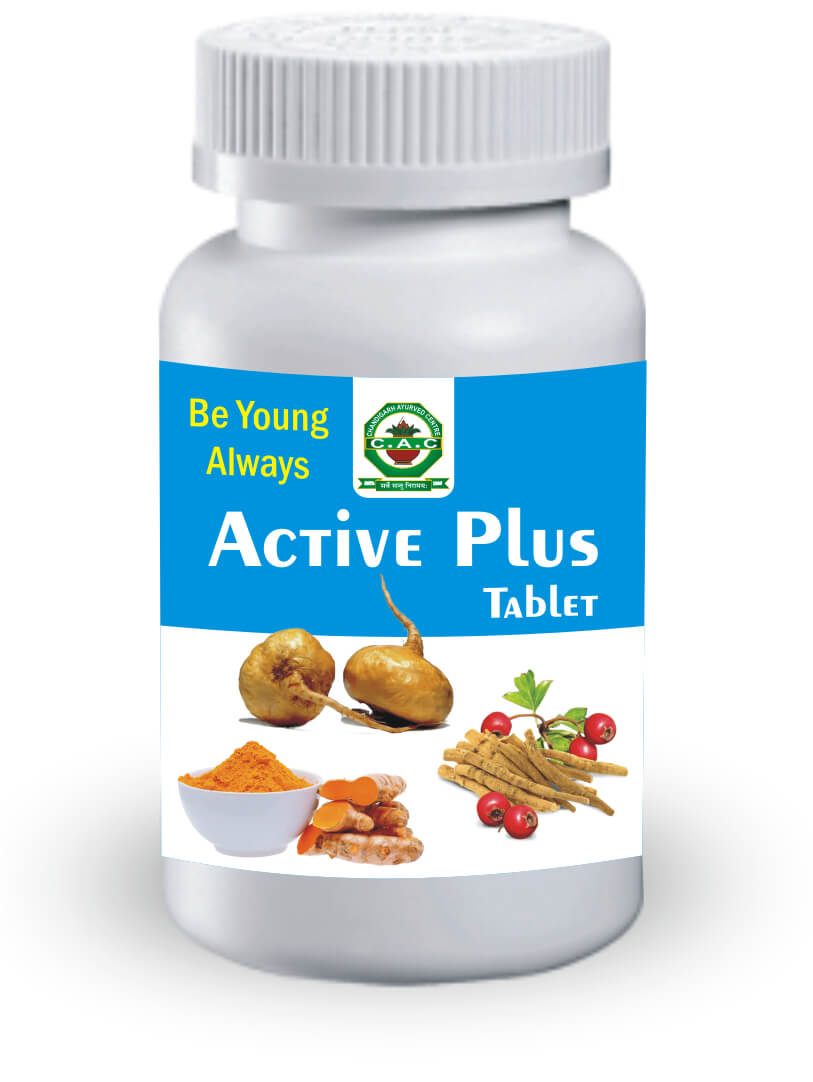 CAC active plus Tablet is a pure herbo-mineral formulation prepared from best quality of herbs. This tablet is best for person mental and physical health, also helps to boost up the immunity. The herbal ingredients present in these tablets are used to maintain person's health and refreshes the mind and body. These tablets improves digestion, eliminates constipation, stress, nourishes brain,  acts as antioxidant, analgesic, anti-inflammatory, etc.
It is one of best health supplement which can be used by every individual to boost their energy and refreshes mind.
EACH TABLET CONSIST OF INGRIDIENTS:
Ashwagandha

Coffee bean extract

Curcumin

Catuba bark

Moringa oleifera

Wheat grass
INDICATIONS:
Immunity booster

Energy booster

Balance hormones

Antioxidant in nature

Refresh mind and body

Complete heath supplement

Helps in body detoxification

Varicose veins

Anti stress

COFFEE BEAN EXTRACT
Consuming green coffee can also be beneficial for heart health. One of these is chlorogenic acid. Chlorogenic acid has antioxidant properties and antioxidants may be somewhat helpful in preventing heart diseases . However, we do not recommend green coffee to prevent heart diseases. 
Turmeric can be helpful in removing toxins from the liver and detoxifying the liver. Turmeric has detoxification and antioxidant properties due to the consumption of mercury-rich foods . It can help prevent liver toxicity. Furthermore, the hepatoprotective properties present in turmeric may be helpful in reducing liver risk. At the moment, more research is still needed on this.
Varicose Veins are a vein-related problem. Veins swell in it. Most of this problem occurs in the veins of the feet. There is swelling as well as pain in it. Wheatgrass has been considered beneficial to overcome this painful condition and fight it. Calcium and chlorophyll are found in it and both these properties can be effective in eliminating the causes of this problem. Calcium can balance the pH levels in the blood, due to which some relief from this varicose veins problem can be provided.
This anti-stress effect is found in Ashwagandha because of two compounds called Sitoindosides and Acylsterylglucosides. These ashwagandha properties can help relieve stress. Now if anyone asks you what are the benefits of Ashwagandha, then tell them about stress relief.
Elements like protein, vitamin B6, vitamin C, vitamin A, vitamin E, iron, magnesium, potassium, zinc are found in its leaves. Vitamin C in its pods and calcium in drumstick leaves are abundant. Drumstick contains antioxidant, bioactive plant compounds. Drink the powder of drumstick leaves in the morning or boil and drink water.
Catuaba is used to heighten sexual arousal and treat male sexual performance problems. It is also used for agitation, trouble sleeping related to high blood pressure, nervousness, ongoing mental and physical fatigue (neurasthenia), poor memory or forgetfulness, skin cancer; and as a tonic.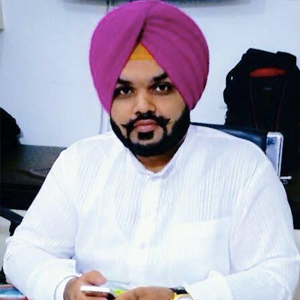 Vaidya Karanvir Singh is the younger Vaidya in Chandigarh Ayurved & Panchakarma Centre. He is the fourth generation in his family who is practicing as a general consultant in Ayurved & Panchakarma treatment at Chandigarh. In his practice, he had treated more than 1000 plus patients worldwide.
Article by Dr. Karanvir Singh (M.D in AYURVEDA, PANCHAKARMA FAGE) and reviewed by Vaidya Jagjit Singh (B.A.M.S)