CAC Anu tail is herbo mineral and purely ayurvedic formulation. It is used for ayurvedic treatment procedure known as 

Nasya

 treatment in most of the disease involving Ear, Nose and Throat involving pain. It has Tridosha balancing properties but mainly help to balance your 

Kapha dosha

 that cause 

Headache

, running Nose or 

Sinusitis

. It strengthens Ear, Eyes, Nose, Tongue and Throat.
INGREDIENTS:
Swet Chandan 0.28g

Agru 0.28g

Tejpatra 0.28g

 Daru haridra 0.28g

Mulethi 0.28g

Balamool 0.28g
USES OF ANU TAIL:
Mental stress

Migraine

Sinusitis

Hoarseness of voice

Neck stiffness

Tonsillitis

Weak eyesight
The main components of Anu Taila are Jivanti, Anantamool, Cedar, Kantakari, Cinnamon, Pithavan, Brihati whose nature and qualities are explained below. The appropriate dose of Anu Taila depends on the patient's age, gender, and past health problems. n.
Active Ingredients
Jivanti
Useful agent to increase libido. These drugs are useful in controlling the symptoms of depression.
Anantmool
These medicines help in providing relief from asthma symptoms.
Cedar
Inflammation reducing medicines. These agents help reduce oxidative stress by clearing free radicals.
Kankari
Inflammation reducing medicines.
Cinnamon
Medications that reduce inflammation caused by injury or infection. The element that prevents the effect of free radical oxidation in living cells.
These agents are effective against the growth of microorganisms occurring in a particular part of the body. Medications that improve mucus secretion in the respiratory tract.
Agents that destroy microbial replicas (replication of microbes) and prevent them from growing, by destroying or inhibiting their functioning.
Pithavan
Mucus-extracting substances from the lungs and respiratory tract. Drugs or ingredients used to lower body temperature in fever. These agents help reduce oxidative stress by clearing free radicals.
Benefits of Anu Talia
Closed nose main

Eye disease

Throat infection (Read more – Home remedies for throat infection)

It is a medicinal compound present in life-related skin disorders, inflammation, joint pain etc. It is also very beneficial in healing wounds.

Nagarmotha relieves mental tension. In addition, it can also reduce the effects of toxic stings.
Due to the good benefits of liquorice, it has also been given a place in this medicine. It proves useful for headache, hair growth, ear diseases, respiratory problems, etc.
Kantkari acts to remove the problems of baldness, loose breasts, itching etc.
The use of Shalparni leads to a happy delivery in women. It is also very helpful in treating eye disorders.
This medicine works by relieving the nerves and relieving the symptoms of pain and improves the function of the sensory organs.
Beneficial in relieving stress
Treatment of diseases related to head, neck, shoulders, eyes, nose etc.

Cleansing the unwanted dirt from the skin

Soothe the nerves

Proper functioning of all sensory organs

Complete relaxation of the brain

Helping to extend hair lifespan

Helpful in relieving joint pain

Physical exhaustion removal
Anu Tailam dosage
If you take the dose of divine atomic oil according to the advice of the Ayurvedic doctor, it will be appropriate. Because the dose varies according to the person's condition.
It is advisable to apply celestial molecule oil to an external organ before sleeping.
The amount of this medicine can be reduced or increased, depending on the exacerbation and type of symptoms. Do not voluntarily alter any kind of medication.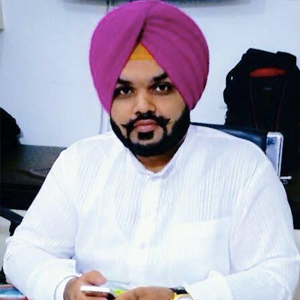 Vaidya Karanvir Singh is the younger Vaidya in Chandigarh Ayurved & Panchakarma Centre. He is the fourth generation in his family who is practicing as a general consultant in Ayurved & Panchakarma treatment at Chandigarh. In his practice, he had treated more than 1000 plus patients worldwide.
Article by Dr. Karanvir Singh (M.D in AYURVEDA, PANCHAKARMA FAGE) and reviewed by Vaidya Jagjit Singh (B.A.M.S)