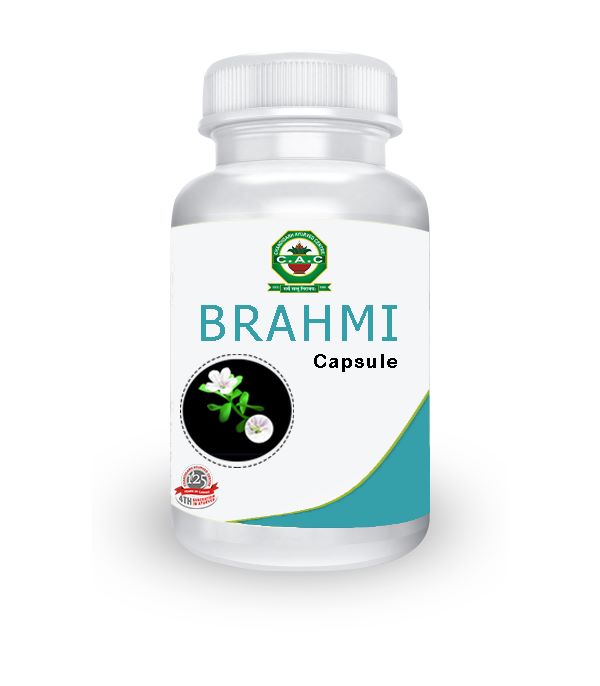 CAC Brahmi capsules are herbal and purely ayurvedic formulation.  Brahmi help Promote mental fitness, improve brain and nervous system.  Brahmi is one of the world's most powerful adaptogens. Brahmi help improve mental clarity, overall well being and Boost energy without adverse side effects. Brahmi has Cooling property which keeps the mind calm and free of Anxiety. It also promote sound sleep. Regular consumption of Brahmi  strenghthen immune system. It is a good anti oxidant, anti bacterial, anti microbial and best immunity booster.
INGREDIENTS:
Brahmi :
Brahmi is a reputed intellect promoter, hypotensive, and neuropathic sedative drug. It is a potent tonic used to improve mental alertness, learning performance, and memory as well as in the treatment of insomnia. . The mechanism of action could be through metal chelation at the initiation level and also as chain breaker. Brahmi also possesses anti-epileptic property as evidenced by reducing the dopamine levels of dopaminergic neurons in the frontal cortex region of the rat brain.the chemical constituents of brahmi are alanine, herpestine,hersaponin, Brahmine and nictinic acid.
USES:
Reduce stress and anxiety
Ease the symptoms of alzeihmers disease
Responsible for intelligence
Provide relief from arhthritis
Improve function of nervous system
Reduce ADHD symptoms
Lower blood pressure level
Reduce inflammation
ALLOPATHIC COUNTERPART OF BRAHMI CAPSULES ALONG WITH ITS SIDE EFFECTS:
GALANTAMINE
BRAND NAME: RAZADYNE
Razadyne improves the function of nerve cells in the brain. It works by preventing the breakdown of a chemical called  acetylcholine. People with dementia  usually have lower levels of this chemical, which is important for the processes of memory, thinking, and reasoning. Galantamine is in a class of medications called acetylcholinesterase inhibitors. It has an empirical formula of C17H21NO3 .HBr and a molecular weight of 368.27. Galantamine hydrobromide is a white to almost white powder and is sparingly soluble in water
SIDE EFFECTS:
hives,
difficulty breathing,
swelling of your face, lips, tongue, or throat,
skin rash, no matter how minor,
chest pain,
slow heart rate,
little or no urinating,
blood in your urine
loss of appetite,
dark urine,
clay-colored stools,
yellowing of the skin or eyes
feeling very thirsty or hot,
DRUG INTERACTION:
Propranolol
Digoxin
Ketoconazole
Amitryptyline
Atropine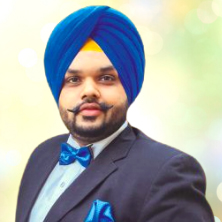 Dr. Vaidya Karanvir Singh is the younger Vaidya in Chandigarh Ayurved & Panchakarma Centre. He is the fourth generation in his family who is practicing as a general consultant in Ayurved & Panchakarma treatment at Chandigarh. In his practice, he had treated more than 1 Lakh Plus patients worldwide.
Article by Dr. Karanvir Singh (M.D in AYURVEDA, PANCHAKARMA FAGE) and reviewed by Vaidya Jagjit Singh (B.A.M.S)