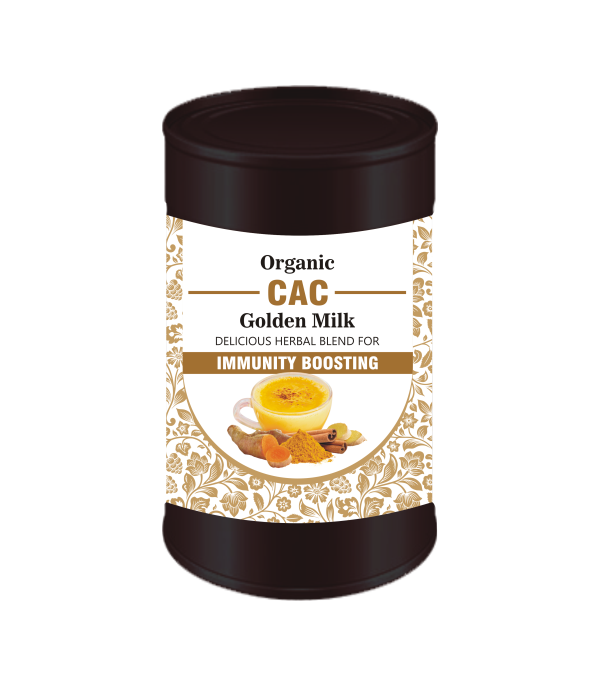 Description of CAC Golden milk
CAC Golden milk is a herbo-mineral preparation and is purely Ayurvedic formulation.  CAC Golden milk helpful in boosting immunity naturally . This Golden milk has anti-inflammatory, Antioxidant, Anti-ageing, Anti-depressant, and Immune-modulator properties. 

Golden milk has been advised by AYUSH Ministry to boost immunity in this COVID-19 pandemic, which has been certified by India's honorable prime minister. PM Narendra Modi addresses the nation for enhancing immunity and self-care by Ayurveda means.

The CAC has formulated Golden milk which consist of herbs Turmeric, Dalchini (cinnamon bark), tulsi (basil leaves), Sunthi (dry ginger powder) and Krishna Marich (black pepper) . It is consider that golden milk has great importance and helps to maintain health by boosting up the immunity in the outbreak spread of COVID-19.
Ingridients of Cac Golden Milk
Haldi  ( Curcum longa ) ——————-1600mg

Tulsi  ( Ocimum sanctum) ————— 700mg

Dalchini ( Cinnamoum zeylanicum)—–500mg

Elaichi ( Elettaria cardamomum) ——–150mg

Kali mirch ( Piper nigrum) —————–150mg
Description of ingredients
Haldi  ( Curcum longa ) 
Most active compound in haldi is curcumin — has many scientifically proven health benefits. It possesses anti-inflammatory and antioxidant properties. Turmeric is a natural way to boost the immune system by increasing the immunomodulation capacity of the body. It may also help improve symptoms of depression and arthritis
Tulsi  ( Ocimum sanctum)
Tulsi have various health benefits including boosting our immunity. It is helpful to treat congestion, boost immunity and strengthen our overall health.
Dalchini ( Cinnamoum zeylanicum)
One of the important components of Cinnamon i.e. Cinnamaldehyde may help to fight various kinds of infection. The spice has shown that it has effectively treated many respiratory tract infections and strengthens the system.
Elaichi ( Elettaria cardamomum
)
Cardamom has an active ingredient called cineole, that is antimicrobial and antiseptic and helps prevent any bacterial infection that could affect the lungs directly or indirectly so it acts as natural expectorant and has anti-inflammatory properties.
Kali mirch (Piper nigrum)
This has antibacterial and anti-inflammatory properties that help to keep infections away. It also helps by providing relief from discomfort caused due to any wound or swelling. Black pepper is rich in vitamin C thus help in boosting our immunity.
Uses of CAC Golden Milk
Prevents many kind of infections and diseases

Strengthen nervous system

Improve memory

Maintains respiratory health

Boosts Immunity 

Keep Heart diseases away

Improve digestion

Lowers blood sugar levels

Antibacterial, Antiviral and Antifungal properties

Bone strengthening 
Directions to use
3g of powder to be boiled in 500ml milk for 2-3 minutes. Filter and add jiggery according to taste. Drink once or twice daily.
About Product:
CAC Golden milk is 100% natural & safe product

This product is formulated under the guidance of MD Ayurveda expert

Natural & Herbal supplement for overall health

Maintains a healthy immune system

Absolutely free from chemicals, additives, extra colors, fillers and yeast etc.

Serving society 4th Generation in Ayurveda.

131 years or serving mankind through Ayurveda.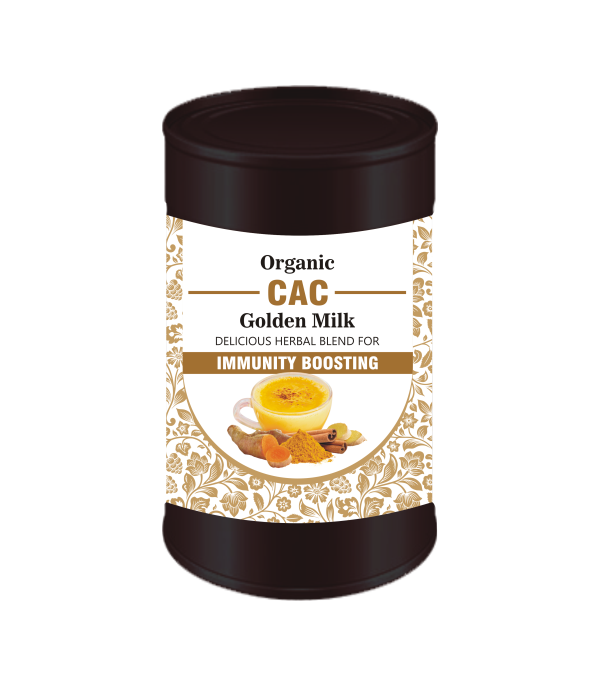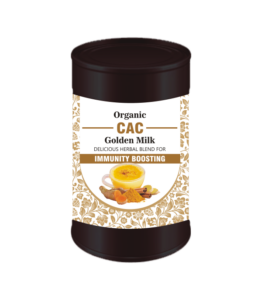 CAC Golden milk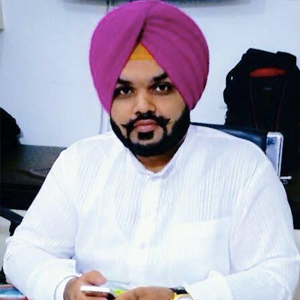 Vaidya Karanvir Singh is the younger Vaidya in Chandigarh Ayurved & Panchakarma Centre. He is the fourth generation in his family who is practicing as a general consultant in Ayurved & Panchakarma treatment at Chandigarh. In his practice, he had treated more than 1000 plus patients worldwide.
Article by Dr. Karanvir Singh (M.D in AYURVEDA, PANCHAKARMA FAGE) and reviewed by Vaidya Jagjit Singh (B.A.M.S)