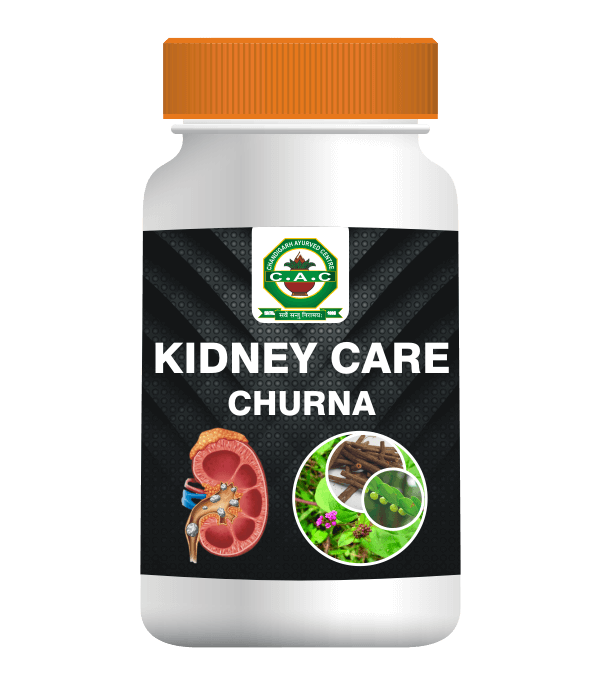 This churna is herbo-mineral formulation and is 100% safe and purely Ayurvedic preparation. This churna exhibits anti-inflammatory, analgesic, antioxidant and diuretic properties. This churna is beneficial in reducing creatinine levels, rejuvenation of kidneys and promotes filtering process of kidneys thus maintain overall urinary tract health. This churna deals with early signs and symptoms related to kidney disease and also helps to pacify the kapha and pitta dosha. This churn also helps in painlesss expulsion of stones. This herbal churna has ingredients like manjistha, punarnava and bhumi amla etc. It is beneficial in conditions like chronic kidney disease, Renal colic, Urinary tract infection, kidney stones.
INGREDIENTS OF CAC KIDNEY CARE CHURNA :
Punarnava (Boerhavia diffusa) : It has anti-inflammatory and diuretic properties thus helps to reduce the risk of inflammatory kidney diseases. It is also useful in management of kidney stones and kidney disorders.
Manjistha (Rubia cordifolia) : It contain active compound that helps  to treat urolithiasis and other kidney disorders. It also have antispasmodic properties thus helps to allows easy passage of already formed kidney stones through urinary system.
Bhumiamla (Phyllanthus niruri) : It has diuretic properties that helps to flush out the toxins and wastes from the body. It helps to prevent kidney stone formation and ensure electrolyte balance in body.
USES OF CAC KIDNEY CARE CHURNA :
Chronic kidney disease
Renal colic
Kidney stones
Anti-inflammatory
Diuretic
Antioxidant
Urinary tract infections
Nephritis
Dysuria
Difficulty in urination
Frequent micturition
Immuno-modulator
Renal-protective
COMPARED TO KIDNEY CARE CHURNA   THE ALLOPATHIC COUNTER PART IS BUMETANIDE
It is a diuretic medication that helps to treat swelling in kidney and liver diseases by increase the excretion of salt and excess water from the body .
SIDE-EFFECTS:
Muscle weakness
Nausea
Increased thirst
Headache
Nausea
Vomiting
Unusual sweating
Severe diarrhea
Easy bruising
Stomach pain
Loss of appetite
Low potassium levels
Low blood pressure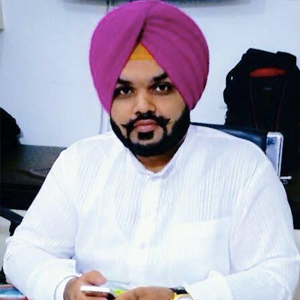 Vaidya Karanvir Singh is the younger Vaidya in Chandigarh Ayurved & Panchakarma Centre. He is the fourth generation in his family who is practicing as a general consultant in Ayurved & Panchakarma treatment at Chandigarh. In his practice, he had treated more than 1000 plus patients worldwide.
Article by Dr. Karanvir Singh (M.D in AYURVEDA, PANCHAKARMA FAGE) and reviewed by Vaidya Jagjit Singh (B.A.M.S)