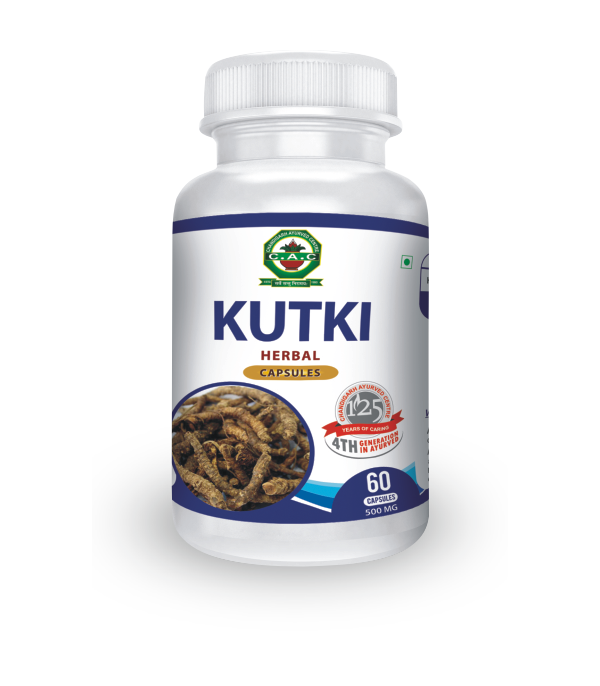 DESCRIPTION
Kutki is an amazing herb of Ayurveda. Kutki means bitter. It has a cooling action, used to treat bleeding disorders like nasal bleeds, menstrual problems, etc. Also known as Bedhniya herb due to its piercing nature. CAC Kutki capsules are a pure herbal extract of Kutki herb whose main function is to balance Vata and pitta doshas. It helps in the removal of harmful toxins from the body. Kutki capsules of CAC show great results in the case of liver diseases, purify the blood, and treats respiratory disorders. It maintains the overall digestive system and useful in various diseases like abdominal distension, ascites, constipation, etc. it has anti-inflammatory properties, also reduces the stiffness of joints.

USES
Liver disorders

Fevers due to vitiated pitta and Kapha dosha

Skin disorders

Autoimmune disorders like psoriasis and vitiligo

Stimulates digestion

Cough & heat of the body

Laxative, used in case of chronic constipation

Local application to get relief from burning sensation.



INGREDIENTS
Kutki (Picrorhiza kurroa) – 500 mg
Dosage – 1 cap twice daily with plain water after a meal.

KUTKI HEALTH BENEFITS
Promote digestion

– kutki Imbued with excellent carminative and digestive properties. The anti-flatulent property reduces the formation of gas in the alimentary canal, thus reducing flatulence, bloating, constipation, and abdominal distension.  The antacid property of the herb prevents the formation of excessive acids in the stomach thereby treating indigestion, ulcer, and gastritis and promoting better absorption of nutrients in the body.



Liver anomalies

– kutki possesses potent hepatoprotective and hepatostimulative properties which makes it a magical remedy during jaundice, in which the liver gets mostly effected. It also cleanses and detoxifies the liver and improves liver functioning.



Aids in weight loss

– The presence of flavonoids in kutki root helps the body shed excess weight faster. Being loaded with fiber and essential nutrients. The herb also reduces the accumulation of LDL in the body. Improving metabolism and helping the body to maintain a proper weight.



Fights with respiratory issues

– kutki have anti-inflammatory, anti-biotic, and anti-asthmatic properties. Kutki is well-known traditional remedy for all respiratory troubles. It holds high significance in treating the common cold, sore throat

, 

cough and flu symptoms. It is also beneficial in treating bronchitis and asthmatic conditions.



Prevents Ulcers

– The anti-inflammatory and anti-ulcer properties of the kutki root plays important role in treating different types of ulcers like ulcerative colitis, peptic ulcer, canker sores or mouth ulcers, etc. The bioactive components help in healing mouth and gastric ulcers. It also helps to speed up the healing process in the inflamed mucosal layer and reduce the risk of ulceration.



Treat arthritis

–

The anti-inflammatory and anti-arthritic properties of the Kutki root is extensively used for providing relief from pain and inflammation due to arthritis. It is also extremely effective against Rheumatoid arthritis which is known as Amavata in Ayurveda.



Maintain skin health

– antioxidant, antimicrobial and anti-inflammatory properties of kutki offers blood purifying properties which helps in removing toxins from the blood and helps to manage skin diseases. It also reduce the risk of the various signs of aging like wrinkles, blemishes, spots, fine lines, and dark circles, but also treats allergic conditions like acne, pimples, zits, psoriasis, scabies and various other skin infections.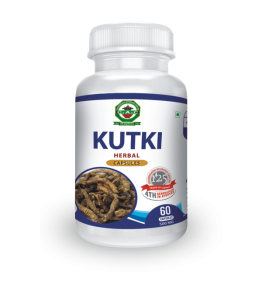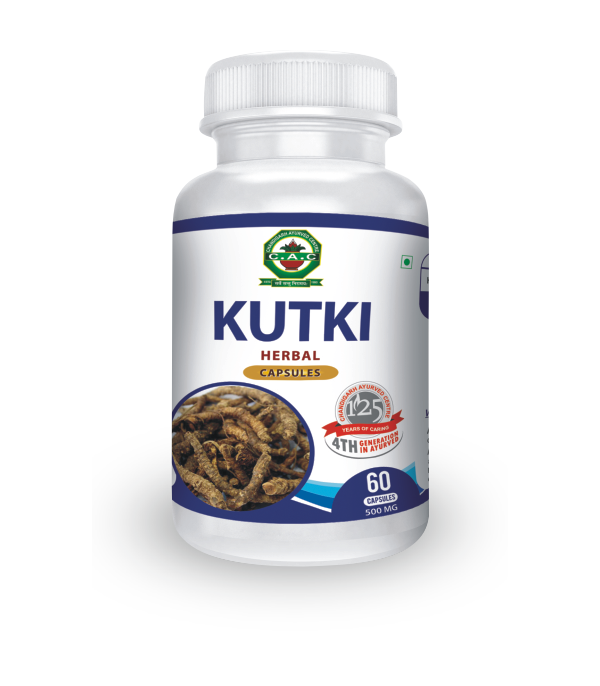 CAC KUTKI CAPSULE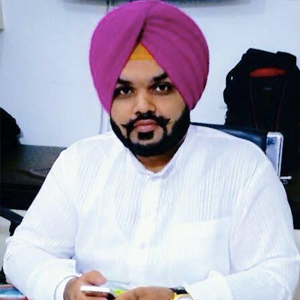 Vaidya Karanvir Singh is the younger Vaidya in Chandigarh Ayurved & Panchakarma Centre. He is the fourth generation in his family who is practicing as a general consultant in Ayurved & Panchakarma treatment at Chandigarh. In his practice, he had treated more than 1000 plus patients worldwide.
Article by Dr. Karanvir Singh (M.D in AYURVEDA, PANCHAKARMA FAGE) and reviewed by Vaidya Jagjit Singh (B.A.M.S)