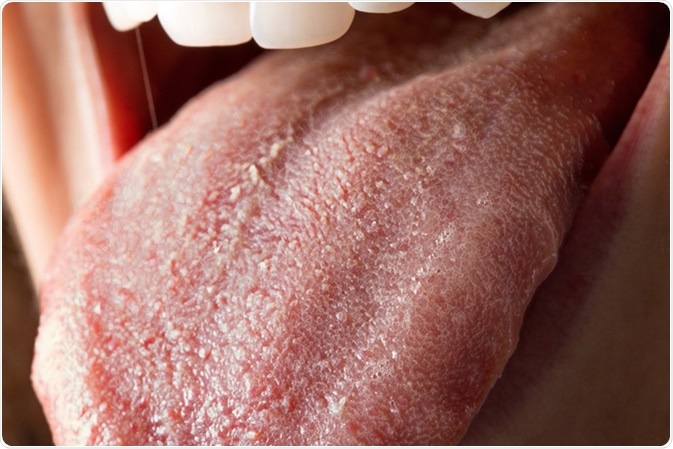 Candidiasis is a type of fungus caused by yeasts related to Candida. By the way, many fungi are found in the human body, out of which Candida is also a type of fungus, which is a continuously spreading fungus. If it is not treated at the right time, it can prove to be very dangerous. Therefore, in case of any infection, check with the doctor immediately.
Usually it is a type of yeast infection, which is found in very small amounts on the stomach, mouth and skin, it does not cause any kind of problem on the body. Certain environmental conditions cause the yeast to multiply to a great extent, affecting the skin, vagina, and mouth, and this type of infection is called candidiasis.
Symptoms of Candidiasis
Red spots on the skin

Pain and itching

The accumulation of a white, flaky substance on the affected areas.

Skin dryness

Cracking of the skin

Buttery soft white skin

Red or purple spots on the skin

Erythema disease caused by candidiasis, resulting in redness and swelling of the skin

Pimples filled with pus in the affected areas

Sores or white sores in the mouth
Causes
Candidiasis (Candida) can be caused due to sweating.

If you are diabetic, you may have Candidiasis.

Hot and humid weather, poor hygiene also aggravate this skin infection.

Excessive consumption of antibiotics or steroid drugs can also lead to the problem of Candidiasis.

If your immune system is poor, you may be infected with this disease.

Excess weight gain can also cause Candidiasis.

The problem of hypothyroidism is also the reason for its infection.

Using wet clothes for a long time can also be the reason for its spread.

Pregnancy is also a reason for this.
Complications of candidiasis
Esophagus

Heart valves

Intestine

Liver

Lungs etc.
Modern Treatment of candidiasis
Doctors usually recommend antifungal creams, ointments, or lotions to be applied to the infected skin to treat candidiasis.

Depending on the type of infection and the part of the body affected, the doctor may recommend the use of different types of medicines, such as –

For vaginal yeast infections, vaginal gels or creams are often recommended.

Thrush can often be treated using tablets or mouthwash as an antifungal.

Athlete's foot can often be treated using sprays, powders, and ointments.
Candidiasis prevention
Dry and fit clothing should be worn, which can help in wicking away the moisture from the skin.

The place where there is a high risk of infection should always be kept clean and dry.

Try to reduce your weight.

To avoid the problem of candidiasis, wear sandals or open-toed slippers in the summer time.

Change socks and underwear and keep clean, hygienic.

Always take a shower and keep the body dry when sweating after doing any work or having sex.
Candidiasis is an often spreading infection. The diagnosis of this disease mainly depends on the initial stage and the affected skin. Candidiasis can be diagnosed based on a physical examination. If you are seeing symptoms of this kind of disease, then you should immediately consult a doctor, so that the disease can be treated in time.
AYURVEDIC MEDICINES FOR CANDIASIS BY CAC
Detox Premium Powder:
This is a herbo-mineral preparation that contains ingredients like Parwal Pishti, Giloy satv, Shukta Pishti, Kamdudha Ras, Gandhak Rasayan, etc.
Parwal Pishti: This Pishti reduces inflammation, flaking, itching of the skin. The Pishti is composed of natural coral calcium processed with rose water.
Shukta Pishti: It helps to balance the Pitta dosha in the body. All signs and symptoms related to Psoriasis patients are managed with this article.
Giloy Satv: This satv is prepared from the herb Giloy (Tinospora cordifolia). The anti-inflammatory, antioxidant, and analgesic properties of this herb deal with psoriasis easily.
Kamdudha Ras: This herbal-mineral classical preparation balances Pitta dosha in the body.
Gandhak Rasayana: This herbal preparation is used since ancient times for all types of skin disorders.
Tal Sindoor: It contains ingredients like Shuddh parad, Aloe vera, Gandhak, etc that relieve redness in psoriasis patients.
Akik Pishti: This Pishti reduces all types of Pitta related disorder hence it gives good results in psoriasis.
Recommended Dosage: Take 1 sachet twice daily with plain water.
Blood Purifier Syrup :
It is ayurvedic syrup that consists of various natural ingredients such as Khadir Chall (Acacia catechu), Manjistha (Rubia cordifolia), Neem (Azadirachta indica), Giloy (Tinospora cordifolia), Harad (Terminalia bellirica), Baheda (Terminalia chebula), Amla (Emblica officinalis), etc. As the syrup purifies the blood by removing excess toxins it is very beneficial in maintaining proper circulation and improves the skin naturally.
Recommended Dosage – Take 2 teaspoonful twice daily.
Skin Care Plus tablet:
skin care tablet is a pure ayurvedic formulation. It help to maintain the texture of your skin depending on the type of skin you have. It contains various herbs like Haridra khand, Panchnimb churna, Khadir chahal, Chirayta, Mulethi, Chopchini, Gandhak, Ajmoda that work very effectively on all skin types. Skin care is a blood purifying tablet. It cools and detoxifies the blood, increase blood circulation of the skin. It minimizes the blemishes, lighten sun tan, delay ageing of skin and heal skin problems.
Recommended Dosage: Take 1 tablet twice daily.
Panchatikta Ghrita Guggulu:
Panchatikta Ghrita Guggulu is an ayurvedic preparation mainly used for skin diseases. This tablet contains pure herbal ingredients such as Nimba(Azadirachta indica), Patola(Cucumis acutangulus), Guduchi(Tinospora cordifolia), Vasa(Adhatoda vasica), etc. This tablet promotes detoxification and rejuvenation. Panchatikta Ghrita Guggulu tablet is a natural source of anti – oxidant. It promotes engender vibrant and healthy skin.
Recommended Dosage–Take 1 tablets twice a day with normal water.
Twak tailam
CAC TWAK TAILAM is the herbal oil and is purely Ayurvedic preparation. CAC Twak Tailam provides relief from various skin problems such as pimples, blemishes, scars, ulcers, wounds, skin rashes, dry patches, itching, skin irritation, reduces redness, etc. It is composed of natural herbs that pacifies all three doshas and provides healthy skin. This oil is made up of pure herbs such as yashtimadhu (Glycyrrhiza glabra), manjistha (Rubia cordifolia). Twak tailam supports skin health, helps in reducing uneven pigments, delays the process of ageing, improves complexion, and helps in deep detoxification, blood purification without any side effects. This oil moisturizes your skin, and makes your skin spotless and glowing naturallly. it is also used to treat skin infection, Candidiasis.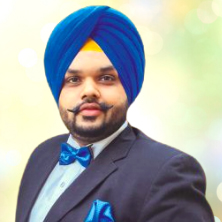 Dr. Vaidya Karanvir Singh is the younger Vaidya in Chandigarh Ayurved & Panchakarma Centre. He is the fourth generation in his family who is practicing as a general consultant in Ayurved & Panchakarma treatment at Chandigarh. In his practice, he had treated more than 1 Lakh Plus patients worldwide.
Article by Dr. Karanvir Singh (M.D in AYURVEDA, PANCHAKARMA FAGE) and reviewed by Vaidya Jagjit Singh (B.A.M.S)