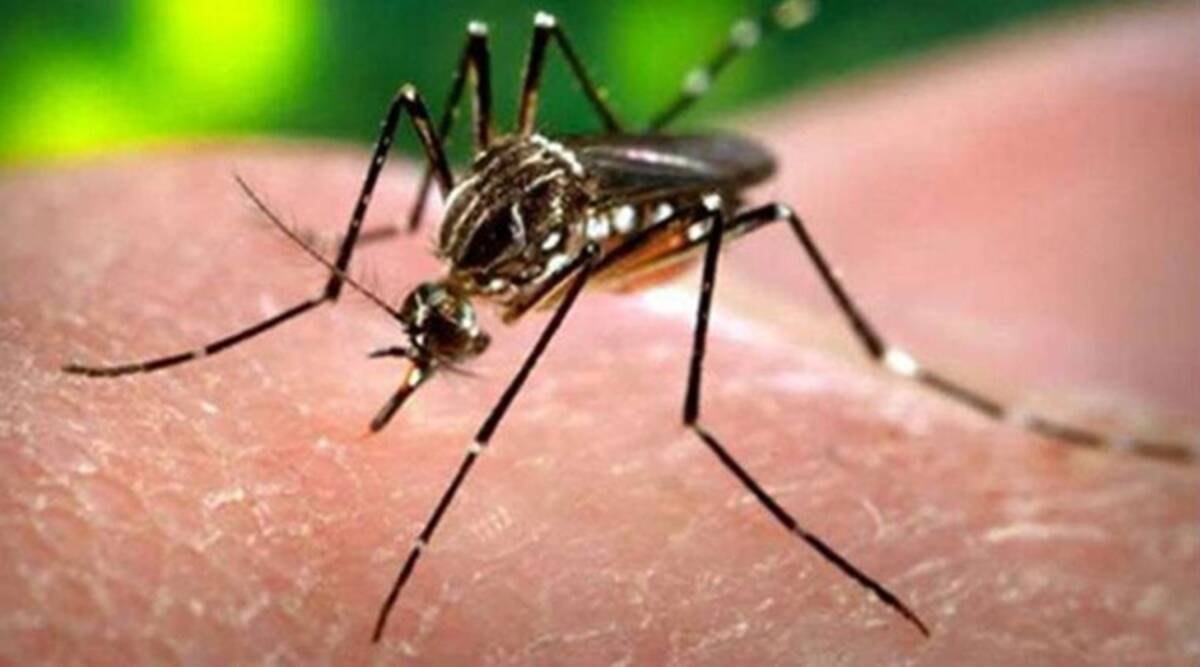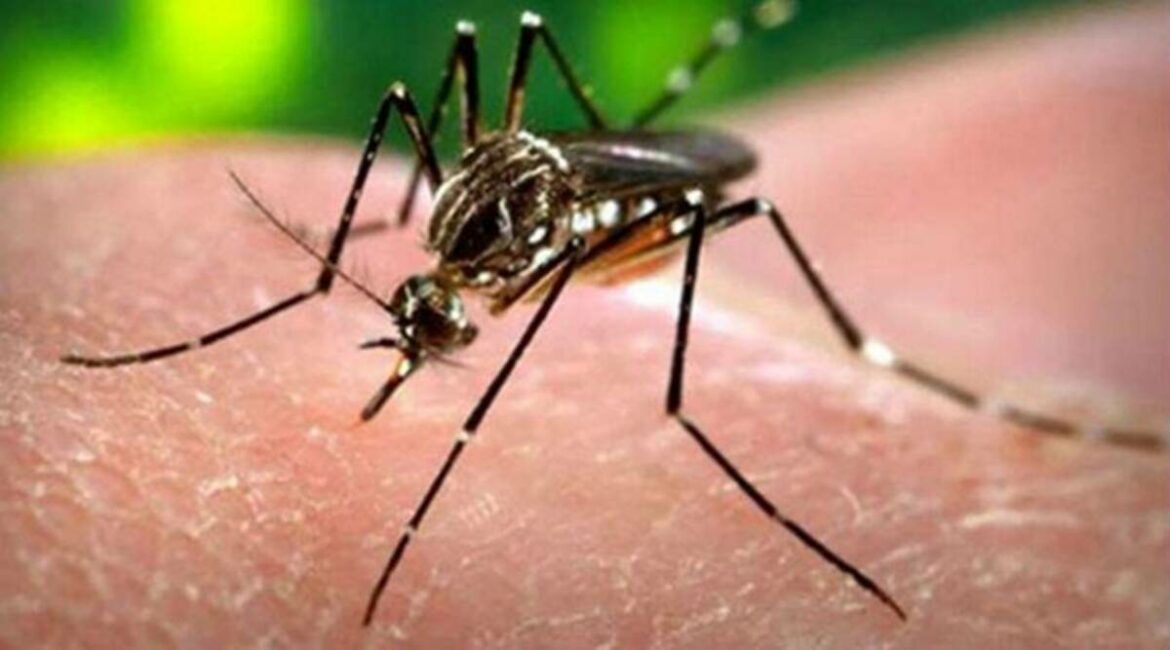 DESCRIPTION
Chikungunya is a viral disease.

Transmitted by 

Aedes 

mosquitoes to humans. 

The word 'Chikungunya' means bends up.

Mostly occurred in countries Africa, Europe, Asia, and the Indian and Pacific Oceans.

Chikungunya virus was first time found in the Americas on islands.

There is no vaccine or medicines to prevent or treat Chikungunya virus infection. 

Treatment is focused on relieving the disease symptoms.

Chikungunya is not transmitted from one person to another because virus needs a vector (mosquitoes) to spread infection.

People who traveling in the countries with chikungunya virus can protect themselves by preventing mosquito bites, use insect repellent, wear long sleeves and pants, and stay in places with air conditioning window and door screens.

The disease have some clinical signs with dengue and Zika.



TRANSMISSION
Chikungunya virus is transmitted between humans via mosquitoes. 

When uninfected mosquito feeds upon someone who has the virus circulating in their blood, the mosquito can pick up the virus as it ingests the blood. 

The virus then replicate in the mosquito, before it can then be transmitted to a new native host.

The virus again replicate in newly infected person and amplify to high concentrations.

The virus mainly replicates in the mosquito midgut then disseminates salivary glands. 

Laboratory tests show virus can be detected in saliva 2-3 days after the blood meal.

The complete transmission cycle from human to mosquito, and back to humans can occur in a week. 

The mosquitoes involved in the transmission of chikungunya are 

Aedes aegypti

 and 

Aedes albopictus

. 

Both species also transmit other mosquito-borne disease such as dengue and Zika fever viruses.
SYMPTOMS
Symptoms usually begin 3–7 days after infected mosquito bites to people.

Fever

Joint pain.


Other symptoms include

Headache, 

Pain in Muscle, 

Swelling on Joints,

Body Rash

Chikungunya does not cause death, but the symptoms can be severe and disabling.

Most patients feel better within a week or in some the joint pain persist for some period.

People at risk for severe disease include newborns, older adults, and people with medical conditions such as high blood pressure, diabetes, or heart disease.

Once a person has been infected from infection stay protected from future infections.



COMPLICATIONS OF CHIKUNGUNYA
Complications can include:
Retinitis

 

– inflammation of the retina.

Myocarditis

 – inflammation of the heart muscle.

Hepatitis

 

– inflammation of the liver.

Nephritis

 – inflammation of the kidneys.

Hemorrhage

 – bleeding.

Meningoencephalitis

 – inflammation in the brain membrane and adjoining cerebral tissue.

Myelitis

 – inflammation of the spinal cord.

Guillain-Barré syndrome

 – rare peripheral nervous system disease which is characterized by muscle weakness.

Cranial nerve palsies

 – loss of cranial nerves functions.
TREATMENT
1. There is no vaccine or medicine to treat or prevent chikungunya virus.
Treat the symptoms:
Get plenty of rest.

Drink fluids to prevent dehydration.

Take medicine such as acetaminophen or paracetamol to reduce fever and pain.

Do not take aspirin and other non-steroidal anti-inflammatory drugs 
2. If people chickungunya, prevent mosquito bites for the first week of illness.
During the first week of infection, chikungunya virus can be found in an infected person's blood and passed from that person to a mosquito through mosquito bites.

An infected mosquito can then spread the virus to other people.
CAC TREATMENT FOR CHIKUNGUNYA
Platfer Tablet

– Platfer Tablet Boosts platelet count and reverse the thrombocytopenia (low platelet count) associated with dengue. It decreases the peripheral platelet destruction and strengthens the host immune system. Platfer tablets also helps reduce fever (antipyretic property) and protect the liver (hepatoprotective property). This herbal combination is prepared from herbs like Papaya (Carica papaya) and Giloy (Tinospora cordifolia) which increases the platelet counts naturally. It provides good and effective results for patients. It increases the physical and mental strength of a person and builds up immunity.


Recommended Dosage

– Take 1 tablet twice a day with normal water.
Giloy Capsules

– As the name suggested "Giloy" is the main ingredient of this medicine. It is a potent immuno-modulator herb. It is beneficial for improving the immunity and prevents from common infections. These tablets provide palliative treatment in fever. The vati reduces Kapha dosha, pacifies Vata and detoxifies the Pitta dosha. It is beneficial in general weakness, recurrent infections, periodic fever syndrome, etc.


Recommended Dosage

– Take 2 capsules twice a day with normal water.
Amrit Tulsi Ras

– This herbal preparation is in drops form prepared from five types of Tulsi. Shama Tulsi (Ocimum sanctum), Rama Tulsi (Ocimum gratissimum), Kapoor Tulsi (Ocimum canum), Shwet Tulsi (Ocimum basilicum), Nimba Tulsi (Ocimum citriodorum) that provides good result in all allergic reactions.


Recommended Dosage

– Take two to three drops twice daily.



Liver care Syrup

– Liver Care syrup helps in balancing Pitta dosha. This Syrup enhances regeneration of liver cells, promote functions of liver, and improve blood flow from the liver. It helps in the treatment of fatty liver, liver cirrhosis, Hepatitis, hepatomegaly, and obstructive Jaundice. CAC Liver Care syrup contains Ingredients like Kalmegh (Andrographis paniculata), Kutaki(Picrorhiza kurroa), Bhumi amla( phyllanthus niruri), Giloy(Tinopora Cordifolia), Yavakshar( Hordeum vulgare), Imli Kshar( Tamarindus indica), Mukta Shukta pisti etc. These herbs shows Antioxidant, anti-inflammatory, Hepato-protective, properties. This syrup improves digestion, enhances appetite.


Recommended Dosage

-Take 2 teaspoonful twice daily.



Trikatu Tablet

– Trikatu Tablet is a hebo-mineral tablet of 650 MG and is purely Ayurvedic formulation. CAC Trikatu Tablet helps to eliminate excess Kapha or mucous from the body, supports respiratory system, manages weight, helps to take out impurities or ama from the body, supports healthy detoxification, reduces swelling. It shows anti-inflammatory, analgesic, expectorant, antioxidant properties. This tablet is made up of equal parts of three herbs such as Pippali (Piper longum), Shunthi (Zingiber officinale), & Marich (Piper nigrum) that maintains the metabolism in the body. The regular use of this tablet balances the thyroxine hormone and treats hyperthyroidism naturally. It is an Appetizer and it improves digestion, supports normal gastric function, and normal circulation.


Recommended Dosage

– Take 2 tablets twice a day with normal water.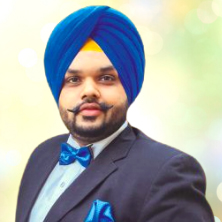 Dr. Vaidya Karanvir Singh is the younger Vaidya in Chandigarh Ayurved & Panchakarma Centre. He is the fourth generation in his family who is practicing as a general consultant in Ayurved & Panchakarma treatment at Chandigarh. In his practice, he had treated more than 1 Lakh Plus patients worldwide.
Article by Dr. Karanvir Singh (M.D in AYURVEDA, PANCHAKARMA FAGE) and reviewed by Vaidya Jagjit Singh (B.A.M.S)