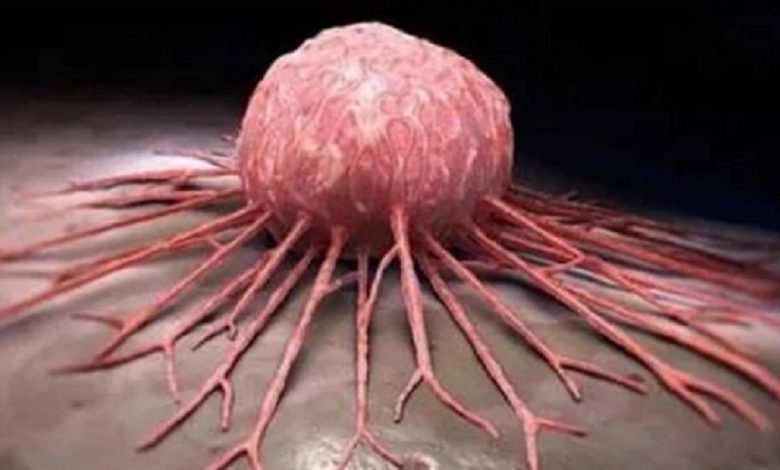 CONCEPT OF CANCER IN AYURVEDA
In Ayurveda cancer can be  co related with ARBUDA. Signs and symptoms of pre and post cancerous stages can be observed under different conditions like Gulma (Cystic growth), Apachi (Benign growth), Gandmala (Lymphatic growth) etc. Vitiated Doshas afflict Rakta, medo and mamsa dhatus and cause Arbuda. Pathogenesis in ayurveda is explained on the bases of tridoshas. Agni or pitta that resides in each and every cell of the body is responsible for digestion and metabolism on cellular level. Diminished or decreased Agni is inversely proportional to the related issue and therefore in Arbuda decreased state of Dhatwagni will cause excessive growth of the tissue.
ETIOLOGY OF ARBUDA
Ayurveda says there is no disease without imbalance of Doshas. Cancer develops due to metabolic crisis like aggravation of vata and suppression of kapha. Both the doshas interact with each other and and dhatus and causes the cells of our body to proliferate. All the doshas  and dhatu involved in Arbuda and their vitiating factors are as follows
Vata

:  Excess intake of Tikta(

bitter

), katu(

pungent

), kashaya(

astringent

), ruksha(

dry and rough foods

). Excess worrying or stress

Pitta

:  Excessive intake of Amla(

Sour

), katu(

pungent

), lavan(

salty

) diet, Vidahi(

fried, spicy food

), krodh(

anger

),

Tobacco consumption

or

smoking

, continuous contact with chemical or mechanical irritants(

Sunlight, radiation

)

Kapha

:   Excessive intake of

sweet

,

sour

,

salty

and

oily diet, Sedentary lifestyle
Rakta

:  Excessive intake of fast food, sour and hot diet

Mamsa

:  Excessive intake of mamsa(

red meat in perticular)

, irregular eating habits, injury to the body parts

Meda

:  Excessive intake of oily, sweet diet, Sedentary lifestyle, excessive Alcohol consumption. 
TYPES OF ARBUDA
Vataj arbuda

Pittaj arbuda

Kaphaj arbuda

Medo arbuda

Mamsaj Arbuda

Raktaj arbuda

Sthanarbuda(Agantuj sthan rog, eg.  breast cancer)

Karnarbud (Cauliflower ear)

Nasarbuda

Oshtharbuda

Jiwharbuda
TYPES ON THE BASIS OF PROGNOSIS
SADHYA

(

curable or benign

) :  It mostly consists of cysts, benign tumours, chronic inflammatory swellings. Though over a time period Sadhya arbuda may become asadhya i.e. it can spread from one place to other which can be called as metastatic stage.
ASADHYA (incurable or malignant

) :  Most Raktaj, mamsaj and tridoshaj Arbuda  occuring in ear, nose, throat.

Adhyarbuda

and

Dvirarbuda

are two stages of arbuda that can be

corelated

with

metastatic stage

.
Some features of Asadhya Arbuda explained in Ayurveda are :
Raises or rolled edges

Multiple firm, fleshy masses resembling cauliflower with various types of discharges.

Some generalized symptoms like Anorexia, chronic cough, cachexia suggesting the spread to other places (

Metastasis

)
SIGN  AND  SYMPTOMS
GENERAL : Appearance of round, immobile, deep rooted, large and fast growing unripe swelling.
SPECIFIC :
Vataj Arbuda :

Black colour,

rough

,

cutting

,

churning type sharp pain
Pittaj Arbuda :

Reddish yellow colour, hot and burning sensation, necrotic, pricking pain.
Kaphaj Arbuda :

Slow growing, stony hard and cold, less painful, severe  itching

Medoj arbuda

: Tumour

increases and decreases with body weight,

smooth,

large

, itchy and painless swelling.

Raktaj Arbuda

:

Polyp  like

appearance,

spreads quickly

and increases in size quickly and severe

bleeding

may be there.

Mamsaj Arbuda

: Skin coloured, immobile,

painless

,

stony hard,

glistening swelling.
GENERAL LINE OF TREATMENT
Shodhan chickitsa

(Panchkarma procedures) 

Dhatwagni chikitsa

(Correction of metabolic defects)

Rasayana prayoga

(Immunotherapy)

Vyadhipratyanika chikitsa

( Anti cancerous drugs)

Lakshanika chikitsa

( Symptomatic treatment)

Shastra chikitsa and agnikarma

(Surgical treatments and cauterisation)
TREATMENT OF VATAJ ARBUDA
Mild sudation

: Powder of

Kushmanda

(Benincasa hispida),

narikela

(Cocos nucifera),

priyala

(Buchnania lanzan),

eranda

(Ricinis communis) beej along with ghee or  milk is made into paste and applied over the Arbuda as Upnaha swed or

poultice

Application of swabs dipped in medicated oil that is treated with herbs having bitter property.
Bloodletting with shringi.
TREATMENT OF PITTAJ ARBUDA
Mild sudation

(Dravya sweda

)

Upnaha swed(poultice)

with the drugs of Kakolyadi gana

Scraping with the leaves of Teak

Application of

medicated paste

of Aragwadha(Cassia fistula), Gojiwha(Onosma bracteatum), Trivrit(Operculina turpatham)

Mridu virechana

(mild purgation)

Udumbar and Shakhotak patra lepan
TREATMENT OF KAPHAJ ARBUDA
Vaman

(Emesis)

Virechana

(Purgation)

Raktamokshana(

Blood letting

)

Kshar prayog(Application of alkali),

Cautery

, Surgery(if needed)
TREATMENT OF MEDOJ ARBUDA
Swedan

followed by

surgical excision.

 Haridra, Lodhra, Manashila are made into powder and applied externally by mixing with honey. 

After surgical removal of tumour, doshas are removed from the body with emesis and purgation. For the

postoperative care

, oil cooked with Premna herbacea, Embelia ribes, Cissampelos pareira can also be applied.
SINGLE DRUGS IN CANCER  TREATMENT
AMLA(Emblics officinalis)

: Its called Ayurveda superfood. It is one of the richest source of vitamin C. Also contains quercetin, gallic acid, tannins, flavonoids, pectins and various polyphenolic compounds, making it the

best rejuvenating or Rasayana herb

. It

kills

and prevents the growth 

cancer cells

without harming the healthy ones.

GARLIC

:  It contains sulphur, flavonoids, argentine and selenium. It is known for its antibacterial  properties and

ability to stop the

formation and

activation of cancer cells

. One adult should consume 2-5grams or one bulb of garlic.

TURMERIC

: It is anti oxidant, analgesic, anti inflammatory.

Curcumin

component of turmeric is potent anti oxidant

scavenging free radicals

and inhibiting the growth of cancer cells.

ASHWAGANDHA (Withania somnifera

) : It helps the body deal with stress.

Withaferin A

is a crystalline steroidal compound present in it which has anti cancer properties. Its leaf extract possesses the same properties.

HOLY BASIL (Tulasi) :

It is

immunity booster,

fights stress, anti inflammatory, analgesic.

Phytochemicals

present in Tulasi

prevents chemically induced lung

,

liver

,

oral

, and

skin cancers

by increasing anti oxidant activities,

altering gene expressions and killing cancer cells

and

preventing the metastasis.
ROLE OF YOGA ASANAS AND PRANAYA IN CANCER TREATENT
Lower fatigue

Reduces stress :   Battling a life threatening disease is physically, emotionally and mentally exhausting so yoga and meditation can help with this aspect of cancer.  

Better sleep

Improves physical functioning
Few asanas are : 
ARDH MATSYENDRASANA(

seated spinal twist

)  helps with digestion and nausea.

VIPARIT KARANI MUDRA (

Legs up the wall

) helps with fatigue

SUPT BADHA KONASANA(

Reclined cobbler's pose

)  also helps with fatigue and relaxes and cals down the body and mind.

SEATED 

MEDITATION

ALTERNATE  BREATHING or

Pranayam

in sukhasana.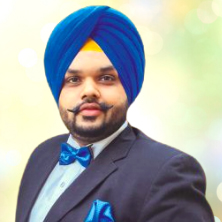 Dr. Vaidya Karanvir Singh is the younger Vaidya in Chandigarh Ayurved & Panchakarma Centre. He is the fourth generation in his family who is practicing as a general consultant in Ayurved & Panchakarma treatment at Chandigarh. In his practice, he had treated more than 1 Lakh Plus patients worldwide.
Article by Dr. Karanvir Singh (M.D in AYURVEDA, PANCHAKARMA FAGE) and reviewed by Vaidya Jagjit Singh (B.A.M.S)