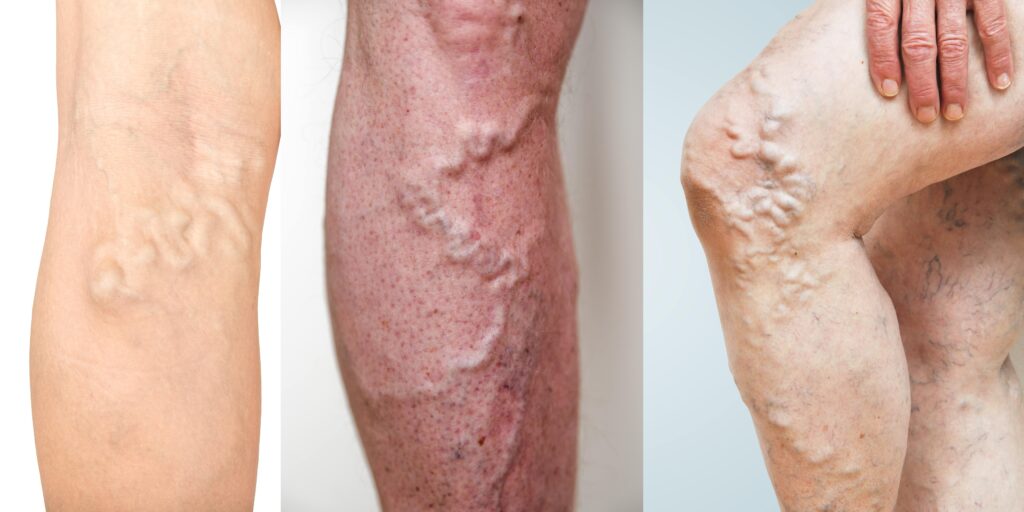 DEEP VEIN THROMBOSIS AND ITS AYURVEDIC TREATMENT
Deep vein thrombosis or DVT occurs when a blood clot is formed in one of the deep veins in the body. It occurs most commonly in pregnancy and orthopedic surgery. It has serious consequences specially if a blood clot breaks free and travels through the blood stream and cause pulmonary embolism which is fatal. Even if the blood clot does not break free, it causes permanent damage to the valves in the vein. This damage results in long term problems in leg such as pain, swelling and leg sores. In some cases DVT occurs without noticeable symptoms and becomes very difficult to detect.  Although the blood clots can form in any deep vein in the body it mostly occurs in veins of pelvis, calf or thigh.
SYMPTOMS
Symptoms of Deep Vein Thrombosis occurring in leg affected by the clot are:
Swelling in the leg
Pain or tenderness in the legs
Distended veins in the legs
Redness or discoloration of the skin in legs
There is a firmness or thickening of the vein called the cord.
But many a times patient don't  have any symptoms.
In some cases, a pulmonary embolism may be the first sign of DVT. Symptoms of pulmonary embolism include:
Shortness of breath
Sudden onset of pain in chest
Cough
Vomiting or spitting of blood
CAUSES
Several factors affect the blood flow in deep veins and increase the risk for developing blood clots. These include:
Increasing age
A personal or family history of DVT or embolism
Carcinoma
Having a venous disease, such as varicose veins
Smoking
Use of birth control pills or hormone therapy
Pregnancy
Being overweight or obese
Inheriting a blood clotting disorder
A broken leg or hip or having a major surgery on hips or legs can affect normal blood flow and clotting. In these situations the primary contributing factors are slow blood flow, hyper coagulation and damage to the veins.
Stasis:  Smooth walls of veins which helps in blood to flow freely. Blood that does not have a free flow and does not mix well with anticoagulants is more likely to clot. Thus, it's more important to watch for signs of DVT in people on bed rest.
Hyper coagulation: During a surgical procedure, matter such as tissue debris, collagen or fat may be released into blood system and can cause the blood to coagulate. Additionally during hip replacement preparing of bone to receive prosthesis may cause the body to release chemical substances called antigens into the blood.
Damage to the vein walls: During surgery the organs are moved or retracted. In some of these cases, this can release naturally clotting promoting substances.
COMPLICATIONS
 Pulmonary embolism: A blood clot which gets free and travels through veins and reach lungs immediately or few days after. This can block the blood flow to lungs and heart.
Post thrombotic Syndrome: Some people who develop DVT also develop long term symptoms in the calf. This allows the blood to pool up at a site which sometimes leads to lasting symptoms.
HOW AYURVEDA HELPS IN DEEP VEIN THROMBOSIS
In Ayurveda, deep vein thrombosis can be related to Siraja vyadhi.. It occurs because of the imbalance of the three doshas – vata, pitta and kapha. A nutritious diet and healthy lifestyle can be very helpful in management of the symptoms of the disease. The treatment is done via panchkarma and oral medications which help in management of disease.
Chandigarh Ayurved Centre made a kit, that is made up of natural herbs and is proven to be very effective in the management of varicose vein. Regular use of this wonderful remedy will show an effective result within one month. The kit has a total of 4 products – Detox premium powder, Kanchnaar guggulu, Trikatu syrup, and Trikatu tablet. These medicines are 100% purely natural with no side-effects on the body.
ALL PRODUCTS DESCRIPTION IN DETAIL:
1. Detox Premium Powder:
This is the herbal formulation that consists of sudhyog tablet, shwet parpati, yavakshaar, akik pishti, jahar mohra, giloy satav, shukta pishti, etc. Intake of this wonderful remedy will balance the aggravated doshas and cleanse your body by removing the toxins from the body, as it also unblocks the passage and allows the blood to freely pass from the passage.
Recommended Dosage – Take 1 sachet twice daily with normal water.
2. Kanchnaar Guggulu:
Kanchnaar guggulu is the best ayurvedic medicine widely used in wound healing, reduces the pressure of blood, swelling, etc. The tablet is very beneficial in calming the imbalance of Vata dosha thus relieving the pain, reduces the level of blood urea naturally.
Recommended Dosage – Take 2 tablets twice daily with normal water.
3. Trikatu Syrup:
This herbal syrup contains equal proportions of three spices with a pungent taste – Black pepper (Piper nigrum), Pippali (Piper longum), and Ginger (Zingiber officinale). It is the best syrup to normalize the Tridosha and helps in the elimination of toxins, increases the appetite, and improves digestion. This syrup has a carminative and expectorant effect that helps to ease the symptoms of varicose vein.
Recommended Dosage – Take 2 teaspoonfuls thrice daily.
4. Trikatu Tablet:
Trikatu tablets are composed of three natural herbs – Ginger (Zingiber officinale), Black pepper (Piper nigrum), Pippali (Piper longum) that improves the blood circulation by correcting the obstructed passage. It is beneficial in the detoxification of the blood. These tablets also provide strength to muscles and resolve the obstruction in the veins and arteries channels.
Recommended Dosage – Take 1 tablet twice daily with normal water.
5. Varicose Vein Tablet:
CAC Varicose vein is an herbal supplement which maintain healthy blood circulation. it helps to maintain healthy veins and other blood vessels as well. Enlarged, swollen, and twisting veins, often appearing blue or dark purple are known as varicose veins. They occur when  blood  flow in the wrong direction due to faulty valves. These are large, swollen veins that often appear on the legs and feet. The veins usually do not need any treatment but if there is considerable discomfort or swelling, aching, and painful legs result,  treatment is available. Ayurvedic and panchakarma treatment do wonders in varicose veins.
Recommended Dosage – Take 1 tablet twice daily.
6. Panchsakar Churna:
This churna is very effective for varicose vein patients as it shows antioxidant, anti-inflammatory, laxative, and analgesic properties. It is a classical herbal churna prepared from ingredients like Shatapushpa, Balaharitaki, Shunthi, Swarnapatri, & Saindhav lavana. It helps in removing all toxins from the body and provides good results to patients of varicose vein.
Recommended Dosage – Take 1 teaspoonful at bedtime with warm water.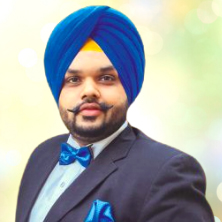 Dr. Vaidya Karanvir Singh is the younger Vaidya in Chandigarh Ayurved & Panchakarma Centre. He is the fourth generation in his family who is practicing as a general consultant in Ayurved & Panchakarma treatment at Chandigarh. In his practice, he had treated more than 1 Lakh Plus patients worldwide.
Article by Dr. Karanvir Singh (M.D in AYURVEDA, PANCHAKARMA FAGE) and reviewed by Vaidya Jagjit Singh (B.A.M.S)