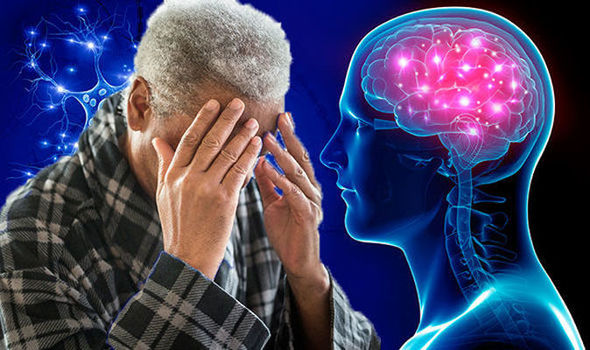 What is dementia? Is it possible that a loved one is suffering from dementia, and you don't know? What should you know about dementia to be vigilant? Or maybe someone in your family has dementia, and you don't understand how to take care of it, because that person doesn't understand you and is behaving strangely. 
Dementia
Dementia is not the name of a particular disease, but the name of a large group of symptoms (syndrome). Some people call dementia "forgetting disease", but dementia is not just another name for forgetting, it also has many other symptoms – difficulty remembering new things, unable to understand logic, hesitating to interact with people, Unable to do normal work, difficult to handle my emotions, personality changes, etc.
All these symptoms are caused by brain damage, and cause problems in every aspect of life. Also note that it is not necessary that a person with dementia has poor memory — some types of dementia may initially cause a change in character, difficulty in gait and balance, difficulty speaking, or other symptoms, but memory can be right. 
Symptoms
The symptoms of dementia can be caused by many diseases, such as Alzheimer's disease, dementia with Lewy bodies, vascular dementia (vascular dementia / vascular dementia), frontotemporal dementia, Parkinson's, etc.
Some examples of symptoms:
Forgetting a recent incident
Missing the right words while talking
Not being able to understand the bank statement
Getting nervous while buying items in a crowd or in a shop
Not being able to understand the new mobile buttons
Important decisions Not being able to take
Not recognizing people and ordinary things, etc. 
The behavior of patients often changes considerably. Many people with dementia tend to be more suspicious, and accuse those around them of stealing, killing, or starving. Some people start getting more excited, some other people stop meeting people and sit quietly all day. Some people also commit obscene acts. 
Which symptoms will be seen in a person, it depends on which part of their brain is damaged. Some have some symptoms, some others. For example, forgetting is not as prominent in some patients as a change of character. 
Most people in India consider all these symptoms as a natural part of aging, or think that it is due to stress or the person's character has deteriorated, but this thinking is wrong. These symptoms can also be caused by dementia or any other disease, so it is advisable to consult a doctor. Sadly, stigma is also associated with many of these symptoms due to low knowledge of dementia in India. Therefore, people with dementia hide their problems thinking that they will be considered crazy or people will laugh whether they want to go to the doctor with a small talk! The family dismisses these symptoms as the result of old age. They do not think that getting advice can improve the situation. They do not even know that the person needs help. The changed behavior of the person is considered by the family members to be a hustle or character defect or insanity, and sometimes sad and disappointed, sometimes angry at the person. 
Causes
Dementia is caused by damage to or loss of nerve cells and their connections in the brain. Depending on the area of the brain that's affected by the damage, dementia can affect people differently and cause different symptoms.
Dementias are often grouped by what they have in common, such as the protein or proteins deposited in the brain or the part of the brain that's affected. Some diseases look like dementias, such as those caused by a reaction to medications or vitamin deficiencies, and they might improve with treatment.
AYURVEDIC VIEW IN DEMENTIA
Description
1. Brodley Syrup:
This syrup maintains the overall activity of the brain. As the herbs used for the preparation of this syrup are Brahmi (Bacopa monnieri), Shankhpushpi (Convolvulus pluricaulis), Dhania (Coriandrum sativum), Ashwagandha (Withania somnifera), Saunf (Foeniculum vulgare), etc. These all acts as a mind relaxant. The use of this syrup provides good results to the dementia patient. This syrup has the best memory boosting power and helps in increasing the blood flow to the brain. It is used as an antioxidant that increases retention power
Recommended Dosage: Take 2 teaspoonful twice daily.
2. Tagaradi Churna:
Tagar (Valeriana wallichii) is the main ingredient used for the preparation of this churna. This churna is very beneficial in neurological, psychological, and digestive disorders. In low dosage, it calms the mind, strengthens the nerves, and prevents convulsions. It improves the strength of the heart muscles and helps in reducing the blood pressure. It is the best vata and kapha pacifier churna. Tagaradi churna improves the quality of sleep and induces the sound sleep. It elevates the mood and helps the patients in reducing stress and mood disorders.
Recommended Dosage : Take 1 teaspoonful twice a day with normal water.
3. Nerve up tablet:
Nerve up tablets help in balancing the vata doshas & kapha dosha, and acts as nervine stimulant. It shows effective results in improving the central nervous system. It contains natural ingredients like shudha kuchala, shudha shilajeet, abhrak bhasma, praval pishti, shankh bhasma etc. This tablet helps in memory boosting, reduces stress, act as immune-modulator.
Recommended Dosage: Take 1 tablet twice daily.
4. Rasayan Vati:
Rasayan vati is herbo-mineral Ayurvedic formulation which contains various herbs such as Aswagandha, Shilajeet, Amla, Musali, Shatavar, Brahmi, Abhrak Bhasam, Mukta pisti, Praval pisti, , Kaunch Beej, Saunth, Mirch, Brahmi, etc. These ingredients show antioxidant, anti-inflammatory, antipyretic, analgesic, immune-modulator properties. These tablets provides good results in General debility, Psychological disorders, and improves immunity.
Recommended Dosage: Take 1 tablet twice daily.
5. Detox Premium Powder:
This formulation act at the level of the nervous system and facilitate proper conduction of signal impulse from the nerves to the muscles. The powder contains – Moti pishti, Parwal pishti, Shukta pishti, Giloy satva, Kamdudha ras, Jahar mohra, Akik pishti, Gandhak rasayan, Tal sindoor, etc. These ingredients balance all the Tridosha (Vata, Pitta, Kapha). It provides relief in psychosis, helps in mental weakness like short temper, decreased the ability to think, improves the memory power, and reduces the calcium level that hampers the brain functions.
Recommended Dosage : Take 1 sachet twice a day with normal water.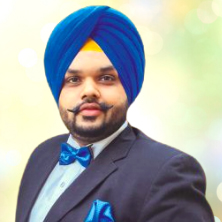 Dr. Vaidya Karanvir Singh is the younger Vaidya in Chandigarh Ayurved & Panchakarma Centre. He is the fourth generation in his family who is practicing as a general consultant in Ayurved & Panchakarma treatment at Chandigarh. In his practice, he had treated more than 1 Lakh Plus patients worldwide.
Article by Dr. Karanvir Singh (M.D in AYURVEDA, PANCHAKARMA FAGE) and reviewed by Vaidya Jagjit Singh (B.A.M.S)