Diet Chart for Cataract
A condition of the eye in which the lens of the eye becomes cloudy is called cataract. This causes vision to worsen, making it especially difficult to see fine details clearly. Some people's vision is only slightly affected, whereas others might lose their eyesight very quickly. Its progression will depend on things like the exact type of cataract. Cataracts mostly affect people over 50, and the risk increases with age: About 20 out of 100 people between the ages of 65 and 74 have a cataract. Mostly cataract is related to aging. Cataract condition becomes very common in older people. A cataract can occur in one eye or both eyes. A person with a cataract in one eye usually goes on to succeed a cataract in the other eye as well.
A cataract condition is not contagious, non-communicable and cannot spread from person to person.
Eating foods high in antioxidants like vitamins C, A and E may helpful in the prevention of cataract. If you already have cataracts, it may slow their growth.
| | Foods to be Consumed | Foods to be avoided |
| --- | --- | --- |
| Fruits | Oranges, Grapefruit, Limes, kiwi, strawberries, banana, muskmelon, avocado, coconut, figs, mango, litchi, custard apple, papaya, green apple, pineapple, pear. | |
| Vegetables | Tomatoes, green chilli, Broccoli, potatoes, Brussels sprouts, spinach, cabbage, cauliflower, kale, mushroom, bottle gourd, lettuce, ginger, pumpkin, coriander, lettuce. | Bitter gourd, red chillies. |
| Grains | Wheat, White rice, millet, buck wheat, quinoa, Ragi flour, Soybean . | Refined flour. |
| Legumes | Black lentil, green lentil, black gram, chickpeas. | |
| Spices | Pepper, Cinnamon, fennel, ginger, turmeric, Coriander, cumin. | Pimiento, nutmeg. |
| Oils | Sunflower oil, wheat germ oil, olive oil, canola oil, mustard oil, coconut oil, rice bran oil. | Palm oil. |
| Nuts | Almonds, walnut, cashew, pumpkin seeds, chia seeds, sunflower seeds, raisins, peanuts, flax seeds. | |
| Dairy Product | Skimmed milk, yogurt, cow ghee. | Milk, cheese, buttermilk, butter, curd. |
| Beverage | Tomato juice, coconut water, homemade soup, herbal tea, green tea, honey. | Alcohol, whole milk drinks, cream based liquors, sweetened drinks, carbonated drinks, squashes, packaged soups, apple cider vinegar. |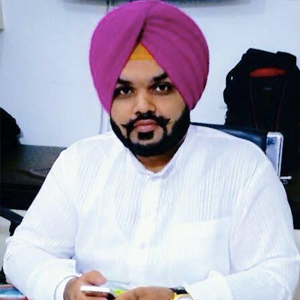 Vaidya Karanvir Singh is the younger Vaidya in Chandigarh Ayurved & Panchakarma Centre. He is the fourth generation in his family who is practicing as a general consultant in Ayurved & Panchakarma treatment at Chandigarh. In his practice, he had treated more than 1000 plus patients worldwide.
Article by Dr. Karanvir Singh (M.D in AYURVEDA, PANCHAKARMA FAGE) and reviewed by Vaidya Jagjit Singh (B.A.M.S)