Diet Chart for Chronic Laryngitis
Laryngitis is known as inflammation of the larynx. Symptoms of Laryngitis may include a hoarse voice, fever, cough, pain in front of the neck. It is categorized as acute if it lasts less than three weeks and chronic if symptoms last more than three weeks. Acute cases occur as viral upper respiratory tract infection. Chronic Laryngitis cases occur due to smoking, tuberculosis, allergies.
We recommend you a Balanced diet rich in vitamins, minerals, and antioxidants which may help to prevent laryngitis
| | Foods to be Consumed | Foods to be avoided |
| --- | --- | --- |
| Fruits | Pomegranate, apricots, papaya, litchi, apple, cranberries. | Strawberry, raspberry, banana, date, cherries, prunes, figs, grapes, mango, melons, orange, peach, pear |
| Vegetables | Broccoli, cabbage, carrot, green beans, lettuce, mushroom, peas, onion, cauliflower, potato, sweet potato, ginger, garlic, radish, Asparagus. | Okra, taro root, eggplant. |
| Grains | Rye, corn, millet, quinoa, barley, granola, wheat. | White rice. |
| Legumes | Black gram, green gram, horse gram, green lentil, chickpeas, pigeon peas, red lentil. | Black gram |
| Spices | Black pepper, cloves, cardamom, turmeric, cinnamon, fenugreek, mint, nutmeg, mustard, asafoetida, basil. | Excess Red chilli. |
| Oils | Peanut oil, sesame oil, coconut oil, sunflower, mustard oil. | Palm oil. |
| Nuts | Almonds, walnut, pumpkin seeds, chia seeds, peanuts, cashew, flax seeds, sunflower seeds, sesame seeds, ground nuts, raisins | Peanuts, cashew |
| Dairy Product | Cow ghee, low fat milk. | Cheese, yogurt, buttermilk, cream, ice-cream, milk. |
| Beverage | Coconut water, homemade vegetable soups, herbal tea, green tea. | Alcohol, carbonated drink, sweetened drink, packaged soup, squashes, coffee. |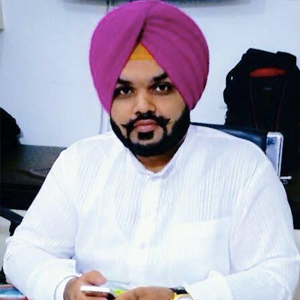 Vaidya Karanvir Singh is the younger Vaidya in Chandigarh Ayurved & Panchakarma Centre. He is the fourth generation in his family who is practicing as a general consultant in Ayurved & Panchakarma treatment at Chandigarh. In his practice, he had treated more than 1000 plus patients worldwide.
Article by Dr. Karanvir Singh (M.D in AYURVEDA, PANCHAKARMA FAGE) and reviewed by Vaidya Jagjit Singh (B.A.M.S)