Diet Chart for Detox
Detox diet helps in elimination of toxins from your body. This diet also rejuvenates your body and skin from the inside out. Before you begin your detox diet plan, eliminate alcohol, coffee, cigarettes, refined sugars, saturated fats and all processed foods. These can add as toxins in your body.
| | Foods to be Consumed | Foods to be avoided |
| --- | --- | --- |
| Fruits | Apple, pomegranate, orange, grapes, pineapple, banana, watermelon, muskmelon. | Canned fruits, banana, mango, litchi. |
| Vegetables | Green Onions, coriander, radish, broccoli, cabbage, cauliflower, mushrooms, pumpkin, beans, cucumber, carrots, tomatoes, fenugreek leaves, bottle gourd, bitter gourd, okra, green leafy vegetables like spinach, garlic, ginger. | Potatoes, sweet potatoes, Canned and frozen vegetables. |
| Grains | Wheat, brown rice, brown bread, oatmeal, Quinoa, barley. | White rice, white flour, white bread, pasta. |
| Dairy Product | Low-fat milk, tofu, curd, buttermilk, yogurt. | Whole milk and cream, full-fat yogurt, cream cheese, condensed milk, butter. |
| Legumes | Green gram, kidney beans, black beans, lentils, pigeon peas. | Black gram, dried and frozen pulses. |
| Nuts | Walnut, soaked almonds, raisin, flax seeds, chia seeds, pumpkin seeds, sesame seeds. | Peanuts, cashew, pistachio, dates, sunflower seeds. |
| Oils | Cow ghee, canola oil, olive oil. | Corn oil, rice bran oil, cotton seed oil, sunflower oil. |
| Spices | Cumin, turmeric, ginger, pepper, fennel, cinnamon, coriander, fenugreek cloves, mint. | Red chillies. |
| Beverage | Green tea, fresh fruit juices, coconut water, herbal tea. | Soda, cold drinks, alcohol, energy drinks, fruit syrups. |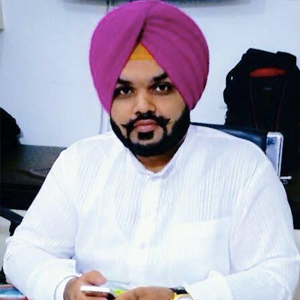 Vaidya Karanvir Singh is the younger Vaidya in Chandigarh Ayurved & Panchakarma Centre. He is the fourth generation in his family who is practicing as a general consultant in Ayurved & Panchakarma treatment at Chandigarh. In his practice, he had treated more than 1000 plus patients worldwide.
Article by Dr. Karanvir Singh (M.D in AYURVEDA, PANCHAKARMA FAGE) and reviewed by Vaidya Jagjit Singh (B.A.M.S)