Diet Chart for Diarrhoea
A Person is considered to have diarrhoea if a person has loose bowel movement three or more times a day. Diarrhoea is a condition in which loose, watery stools (bowel movement) appear. Acute watery diarrhoea is a condition that lasts a short time. It is a common problem that usually lasts about one or two days. In a condition of the weakened immune system, chronic watery diarrhoea may represent a life-threatening illness. Diarrhoea is an important cause of under nutrition. This is because patients eat less during diarrhoea and their ability to absorb nutrients is reduced.
We recommend a low fibre and low fat diet which helps to restore the nutrients that have been lost due to diarrhoea. Avoid high fibre diet, spicy foods, milk, artificial sweeteners, and fried foods.
| | Foods to be Consumed | Foods to be avoided |
| --- | --- | --- |
| Fruits | Banana with curd, apple. | Packaged fruits, strawberries, pineapple, litchi, muskmelon, watermelon, apricots, dates, grapes, orange, pear, guava, mango, peaches. |
| Vegetables | Potato, onion, round gourd, ash gourd, lemons, carrot, asparagus, pumpkin, asparagus, squash, ridge gourd. | Cabbage, cauliflower, radish, sweet potatoes, lettuce, okra, green leafy vegetables, mushroom, tomato, cucumber, fenugreek leaves, red and green chillies, coconut, green beans, brussel sprouts, peas. |
| Grains | Wheat flour, white rice, white breads. | Oatmeal, soya flour, corn, bran, quinoa, barley.. |
| Legumes | Yellow lentil. | Dried and frozen pulses, soybean. |
| Spices | Turmeric, cumin, mint, coriander, black pepper, limited salt, fennel. | Red chilli powder, excess salt. |
| Oils | Olive oil, rice bran oil, mustard oil. | Coconut oil, palm oil. |
| Nuts | Nil. | All nuts. |
| Dairy Product | Low-fat curd, low fat yogurt, cow ghee . | Whole milk, full-fat yogurt, cream cheese, tofu, cottage cheese, butter. |
| Beverage | Lime water, Homemade vegetable soups, lemon water. | Alcohol, carbonated beverages, packaged soups, caffeinated drinks, canned fruit juices, soya milk. |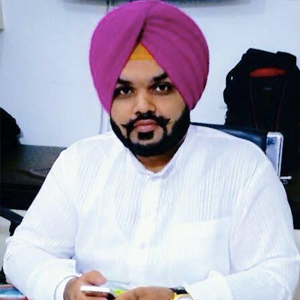 Vaidya Karanvir Singh is the younger Vaidya in Chandigarh Ayurved & Panchakarma Centre. He is the fourth generation in his family who is practicing as a general consultant in Ayurved & Panchakarma treatment at Chandigarh. In his practice, he had treated more than 1000 plus patients worldwide.
Article by Dr. Karanvir Singh (M.D in AYURVEDA, PANCHAKARMA FAGE) and reviewed by Vaidya Jagjit Singh (B.A.M.S)