Diet Chart to deal with Irritable Bowel Syndrome
Irritable Bowel Syndrome is the most common condition nowadays due to our bad eating habits that mainly affects the large intestine and causes cramping, stomach pain, gastritis, diarrhea, discomfort, etc.
By change in your diet and lifestyle, you will surely get rid off of this condition naturally. We recommended the best foods which are very beneficial for the patients who are suffering from irritable bowel syndrome.
| | Foods to be Consumed | Foods to be avoided |
| --- | --- | --- |
| Fruits | Kiwi, Strawberries, Apple, Banana, Grapes, Orange, Blueberry, Papaya, Peach, Pear, Pineapple. | Watermelon, Avocado, Plum, Apricot, Blackberry, Mangoes. |
| Vegetables | Carrot, Pumpkin, Ridge gourd, Bottle gourd, Bitter gourd, Turnip, Spinach, Carrots, Sweet potato, Green beans, Squash, Lettuce. | Onions, Broccoli, Cauliflower, Cabbage, Beetroot, Okra, Spring onion, Asparagus, Green bell pepper. |
| Grains | Brown rice, Oats, Millets, Wheat, Whole grain bread, Brown rice. | White bread, White refined flour, Sweet corn, White rice. |
| Dairy Product | Low fat milk, Buttermilk, Yogurt, Curd. | High-fat milk, Butter, Cheese, Mayonnaise. |
| Legumes | Yellow lentil, Orange lentil, Green gram. | Chickpeas, Black grams, Soya beans, Kidney beans, Black eyed-peas, Split peas, Split red gram. |
| Nuts | Soaked Almonds, Figs, Raisins, Walnuts. | Cashew nuts, Groundnuts, Peanuts, Pistachio. |
| Oils | Mustard oil, Olive oil, Sunflower seeds. | Refined oil. |
| Spices | Basil, Cumin, Coriander, Mint, Fennel, Fenugreek. | Raw garlic, Excessive salt, Red chili. |
| Beverage | Wheatgrass juice, Coconut water, Herbal tea, Aloe Vera juice. | Citrus fruit juices, Alcohol, Strong Tea, Coffee, Carbonated beverages. |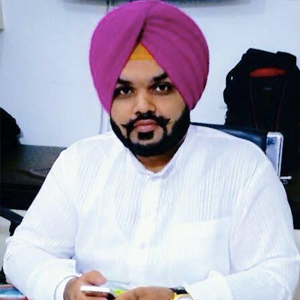 Vaidya Karanvir Singh is the younger Vaidya in Chandigarh Ayurved & Panchakarma Centre. He is the fourth generation in his family who is practicing as a general consultant in Ayurved & Panchakarma treatment at Chandigarh. In his practice, he had treated more than 1000 plus patients worldwide.
Article by Dr. Karanvir Singh (M.D in AYURVEDA, PANCHAKARMA FAGE) and reviewed by Vaidya Jagjit Singh (B.A.M.S)