PCOD (Polycystic Ovarian Disorder)
Diet Chart for PCOD
Polycystic ovarian syndrome(PCOS) is condition in which a woman has an imbalance in female sex hormones. It is common among women at reproductive age group. Women with PCOS may have infrequent or prolonged menstrual periods or excess male hormones (androgen) levels. They may present with disturbance in frequency and duration of menstrual cycle associated with increased levels of androgens. Ovaries may be filled with follicles along with non-release of ova. PCOS can cause symptoms including excess facial and body hair, abnormal menstruation, acne vulgaris, and mood changes. It can also make it difficult to become pregnant, and may significantly harm a person overall health if left untreated. According to Ayurveda PCOS cases clinically are seen of two types, one is Kapha Pradhana and other Pitta Vataja pradhan vyadhi.
A healthy and nutritious diet full of Vitamins, Carbohydrates, and fibres plays an important role in regulating hormonal levels and also improves immunity. As this condition develops due to unhealthy eating habits and bad lifestyles. We recommend the best diet chart through which you can prevent and control the symptoms of PCOS.
Foods to be Consumed
Foods to be avoided
Fruits
Kiwi, pomegranate, cherries, apple, pineapple, banana, mango, coconut, pear, grapes, papaya, blueberries and strawberries.
Frozen fruits.
Vegetables
Broccoli, cauliflower, and Brussels sprouts, red leaf lettuce, red peppers
Beans, lentils, pumpkin, tomatoes, kale, spinach
.
white bread, anything made with white flour.
Grains
brown rice, wheat, oats, whole grain, corn, barley.
white bread, white rice, refined grains.
Dairy Product
Low-fat milk, fresh yoghurt, curd, cow's ghee, buttermilk, egg white.
High-fat milk, cheese, butter, ice-cream, mayonnaise, cakes, cookies.
Legumes
Lentils, green gram, kidney bean, chickpeas.
Black gram, white gram.
Nuts
Almonds, walnuts, cashew nuts, flax seeds, pistachio, peanuts.
None
Oils
Olive oil, coconut oil, mustard oil.
Soybeans oil, sunflower oil.
Spices
Cumin, fennel seeds, fenugreek seeds, turmeric, coriander, cinnamon, black pepper.
Red chilli, excessive salt.
Beverage
Coconut water, aloe vera juice, amla juice, orange juice, chamomile tea, green tea, dandelion tea.
Alcohol, coffee, tea, energy drinks, cold drinks.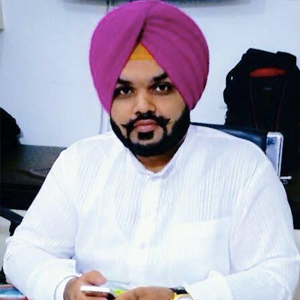 Vaidya Karanvir Singh is the younger Vaidya in Chandigarh Ayurved & Panchakarma Centre. He is the fourth generation in his family who is practicing as a general consultant in Ayurved & Panchakarma treatment at Chandigarh. In his practice, he had treated more than 1000 plus patients worldwide.
Article by Dr. Karanvir Singh (M.D in AYURVEDA, PANCHAKARMA FAGE) and reviewed by Vaidya Jagjit Singh (B.A.M.S)