Diet Chart for Scleroderma
Scleroderma is a chronic autoimmune disease in which there is tightening and hardening of the connective tissue and skin. In this disease immune system triggers cells to produce too much collagen which results in thickening of the skin. It is commonly seen in men as compared to women between the age group of 30 & 50. In most, cases scleroderma affects the skin but sometimes it can reach beyond the skin and affects blood vessels, digestive tract, and internal organs (such as lungs and kidneys). The blood vessels become thickened and do not work in the way they should be. This leads to high blood pressure and damaged to the tissues. This diet chart helps to maintain the ideal weight and avoid the risk of heart, lung and kidney problems.
| | Foods to be Consumed | Foods to be avoided |
| --- | --- | --- |
| Fruits | Banana, dates, watermelon, muskmelon, figs, pomegranate, custard apple, peach, plum, guava, sapodilla, apple. | Orange, limes, berries, sour grapes, lemons, mangoes, kiwi. |
| Vegetables | Lettuce, broccoli, carrots, sweet potatoes, turnip, chicory greens, spinach, kale, beans, cabbage, Brussels, beets, cucumber, bell peppers, potatoes, bottle gourd, bitter gourd, pumpkin. | Tomatoes, brinjal, garlic, onion, ginger. |
| Grains | Brown rice, white rice, oats, wheat, quinoa, millet, wheat. | Rye |
| Legumes | Chickpeas, yellow lentils, green lentils. | Kidney beans, black grams, Bengal grams. |
| Spices | Basil, oregano, ginger, rosemary, cinnamon, paprika, turmeric, cayenne, coriander, cumin, cardamom, fenugreek, mustard, curry powder. | Black cardamom, carom seeds, clove, nutmeg, pimento. |
| Oils | Olive oil, canola oil, almond oil, soybean oil, rice bran oil. | Coconut oil, palm oil. |
| Nuts | Walnut, almond, raisins, chia seeds, pumpkin seeds, flax seeds, sunflower seeds.. | Cashew, ground nuts, pistachio. |
| Dairy Product | Cow ghee | Milk, butter, buttermilk, yogurt, curd. |
| Beverage | Herbal tea, green tea, detox tea, coconut water, sugarcane juices, homemade soup, homemade juices. | Tea, coffee, alcohol, carbonated drinks, squashes, canned soup. |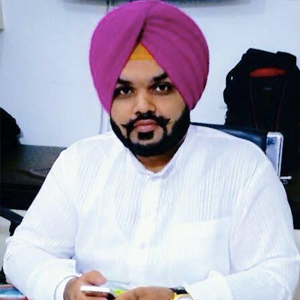 Vaidya Karanvir Singh is the younger Vaidya in Chandigarh Ayurved & Panchakarma Centre. He is the fourth generation in his family who is practicing as a general consultant in Ayurved & Panchakarma treatment at Chandigarh. In his practice, he had treated more than 1000 plus patients worldwide.
Article by Dr. Karanvir Singh (M.D in AYURVEDA, PANCHAKARMA FAGE) and reviewed by Vaidya Jagjit Singh (B.A.M.S)