Diet Chart for Thyroid
Thyroid gland is an endocrine gland present in the neck that contains two lobes connected by an isthmus. This gland produces hormones known as thyroxine/T4, triiodothyronine/T3, & calcitonin. When the thyroid gland in our body produces an excess of thyroxine hormone it is known as Hyperthyroidism. This disease is considered as a metabolic disorder that causes irregular heartbeat and unintentional weight loss. Hyperthyroidism is serious issue never ignore it as can lead to several other conditions. Women are more affected by this disease as compare to men. These all conditions appear due to wrong eating habits & sedentary lifestyle. If you have hyperthyroidism start with the following food items mentioned below:
| | Foods to be Consumed | Foods to be avoided |
| --- | --- | --- |
| Fruits | Blueberries, blackberries, apple, apricot, cherries, dates, grapefruit, kiwi, papaya, cranberries, raspberries, banana. | Strawberries, peaches, sweet potatoes, cassava, pears, dried fruits. |
| Vegetables | Tomatoes, peas, lentils, chickpeas, and beans, onions, beans, garlic. | Cabbage, broccoli, cauliflower, spinach, kale, Brussels, sprout. |
| Grains | Maize, barley, wheat, rye, brown rice, quinoa. | White Bread, pasta , rice, millet. |
| Dairy Product | Raw butter, eggs, yogurt. | Soy milk, tofu, cakes, cookies, butter, choclates. |
| Legumes | Sunflower seeds, mung beans, black beans, peas, lima beans. | |
| Nuts | Hazel nuts, almonds, cashew, pumpkin seeds, walnuts, brazil nuts. | Peanuts, millet, pine nuts |
| Oils | Coconut oil, olive oil. | Canola oil. |
| Spices | Turmeric, cinnamon, ginger, black pepper, chillies, peppermint, parsley, cilantro. | Excessive salt intake. |
| Beverage | Green tea, orange juice, fresh fruit juice. | Tea, Coffee, alcohol, carbonated soft drink. |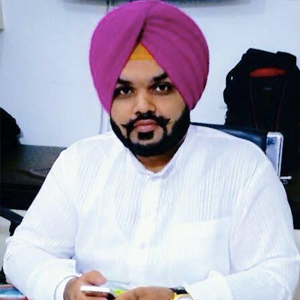 Vaidya Karanvir Singh is the younger Vaidya in Chandigarh Ayurved & Panchakarma Centre. He is the fourth generation in his family who is practicing as a general consultant in Ayurved & Panchakarma treatment at Chandigarh. In his practice, he had treated more than 1000 plus patients worldwide.
Article by Dr. Karanvir Singh (M.D in AYURVEDA, PANCHAKARMA FAGE) and reviewed by Vaidya Jagjit Singh (B.A.M.S)