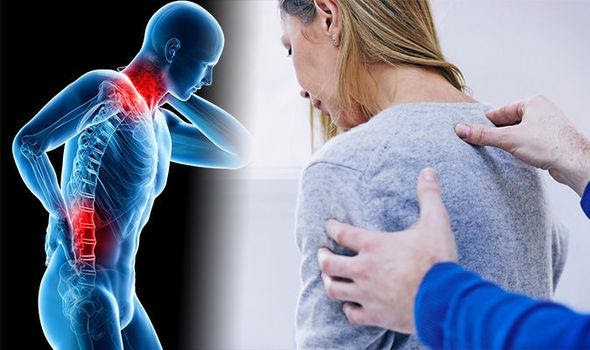 FIBROMYALGIA-TREATMENT IN AYURVEDA
WHAT IS FIBROMYALGIA?
It is a chronic Rheumatic condition that causes widespread pain throughout the body.

The pain mainly occurs when someone puts pressure on the affected area.

It is the second most condition affecting the bones and muscles.

Prevalence-

Women are affected more than men

Age Group affected-

35 to 55yrs of age
SIGNS AND SYMPTOMS
Symptoms are often seen around the age of 45yrs but can be seen at any stage of life.
The most common signs and symptoms are –
Musculoskeletal pain

Stiffness and/or tenderness throughout the body

Fatigue or weight gain

Mood Swings- Depression or anxiety

Fibro-Fog- Cognitive difficulties like trouble in concentrating, forgetfulness, and disorganized thinking

Headache

Morning stiffness of joints and muscles

Irregular sleep patterns

In women, Dysmenorrhea or painful menstrual periods etc.

AYURVEDA ASPECT OF FIBROMYALGIA
In Ayurveda this disease comes under "Vata Vyadhi"
In this disorder there is aggravation of vata dosha along with the accumulation Ama (toxins) gives rise to Fibromyalgia. The vata and kapha dosha is the main Doshas responsible for this disorder.
There are numerous herbs present in Ayurveda which help in stiffness, fatigue, pain, mental disturbance etc. problems related with Fibromyalgia patients. 
POSSIBLE CAUSES-
Imbalance in the Nervous system
In Ayurveda, Vata dosha is responsible for the physiological principle at the basis of nervous system stability and activation. It is an imbalanced state of vata dosha(Nervous system) which further causes vitiation of Pitta (or metabolism) and Kapha (or Immunity).
Ama or Build-up of toxins and impurities
In ayurveda, it is explained about the Ama or the toxic substance which is formed as a result of Low digestive fire or Mandagni.
The Ama accumulates through consumption of improper diet or weak digestion. When Ama accumulates in the tissues and block the channels, they person may notice tenderness, pain and hypersensitivity.
Other Causes-
Genetical factors
Psychological Stress
Physical Trauma
Poor Digestion
Poor nourishment
Triggering Factor-
This disease may be triggered by the following-
Stress in the family or at work

History of abuse

Physical ailments like infections and allergies.
TREATMENT
"Get back Freshness to your life through Ayurveda Treatment"
CAC treatment helps to get relief from various symptoms associated with Fibromyalgia in a natural way through variety of herbs selected from the Classical texts of Ayurveda.
CAC SPECIAL FIBROMYALGIA Relief Kit-
CAC Fibromyalgia Relief Kit that contains a combination of herbal products. These products will give effective results to the patient.
| | | |
| --- | --- | --- |
| S.NO. | MEDICINE | DOSAGE |
| 1 | Detox Premium Powder | *1Sachet twice a day |
| 2 | Vata Balance Tablet | *1tablet twice a day |
| 3 | Pain -o- kill tablet | *1tablet twice a day |
| 4 | Pain -o-kill Roller | *For local application  |
| 5 | Nerve up tablet | *1tablet twice a day |
| 6 | Active Plus | *1tablet twice a day |
*This Dosage may differ from person to person as per the severity of the disease.
How does the medicine work?
These medication works on Ayurvedic approach i.e. by resolving the root cause of the problem. 

It clears out excessive toxins from the body and balances the Vata Dosha which plays a major role in the management of Fibromyalgia. Further it balances the Tridosha.

Supports healthy immune system and helps in overall health of an individual.
Detailed Description of Medication-
Detox premium powder
It is a herbo-mineral preparation that contains ingredients – 
Parwal Pishti

Mukta pishti

Moti pishti

Giloy satv

Shukta Pishti

Kamdudha Ras

Gandhak Rasayan, etc.
Benefits-
It is beneficial in the following disorders-
It is useful in headache

Depression

Temporomandibular joint disorder

Tensions

Irritable bowel syndrome etc. 

It balances the Tridosha

It also reduces the stiffness and boosts the immunity level.

Ingredients present in Detox Premium Powder functions at different levels like detoxification of body, Anti-inflammatory and blood purifier. 

Resolves all the gastric problems.

Deals with various skin disorders.

It gives best result in chronic pain, nausea, muscle spasm, and nerve pain.

It influences the areas of the brain associated with memory and co-ordination. 
Active Plus Tablet
Ingredients-
Ashwagandha

Curcumin

Catuba bark

Moringa oleifera

Wheat grass etc.
Benefits-
It is an excellent Immunity Booster

Helps in Weight management.

Regain the energy levels

Balance the hormones

It shows Antioxidant properties

Refreshes your body and calms mind

Complete heath supplement

Eliminates harmful Toxina out of the body

It is analgesic and anti inflammatory.
Pain-O-Kill Oil
Ingredients
Pluchea lanceolata or Rasna

Saussurea lappa or Kustha 

Celastrus paniculatus or Jyotishmati 

Vatsnabh or Aconitum ferox

Devdaru or Cedrus deodara etc. 
Benefits
It gives positive results in all types of pain. 

It is a muscle relaxant and used in sports injury, low back pain, neck pain etc

It is anti inflammatory or helps in reducing the inflammation.
How to Apply- 
It is applied locally on the affected site of the body with a gentle massage. Do this procedure two times a day.
Pain-O-kill Tablets
Ingredients-
It kills the pain naturally with the following herbs-
Ashwagandha

Hadjod

Punarnava

Nirgundi

Methi

Garlic etc.
Benefits-
The ingredients present in this tablet possess properties like Antioxidant, analgesic, anti-inflammatory, immuno-modulator properties. 

It acts on the root cause and helps to reduce body pain if used on daily basis.
Nerve up tablet
Ingredients-
Shudha kuchala

Shudha shilajeet

Abhrak bhasma

Praval pishti

Shankh bhasma etc.
Benefits-
These tablets help in balancing the vata dosha & reduce kapha dosha i.e. it acts as nervine stimulant and eliminate toxins out from the body. 

It improves the central nervous system.

It is also helpful in relieving from Allergy, ankylosing spondylitis

It also provides relief from muscle pain.
Vata Tablet
Ingredients-
Trikatu 

Triphla

Giloy

Nirgundi 

Vatsnabh 
Benefits-
It is a rejuvenating tablet with blend of herbs is specially formulated to balance Vata vyadhi or disorders caused due to excessive vata in the body without aggravating Pitta and kapha dosha. 

It also supports overall health and well-being.

It is an excellent formula for the Vata season i.e. Autumn and early winter in most parts of the world.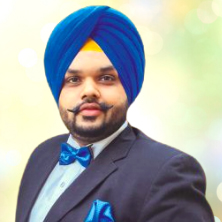 Dr. Vaidya Karanvir Singh is the younger Vaidya in Chandigarh Ayurved & Panchakarma Centre. He is the fourth generation in his family who is practicing as a general consultant in Ayurved & Panchakarma treatment at Chandigarh. In his practice, he had treated more than 1 Lakh Plus patients worldwide.
Article by Dr. Karanvir Singh (M.D in AYURVEDA, PANCHAKARMA FAGE) and reviewed by Vaidya Jagjit Singh (B.A.M.S)