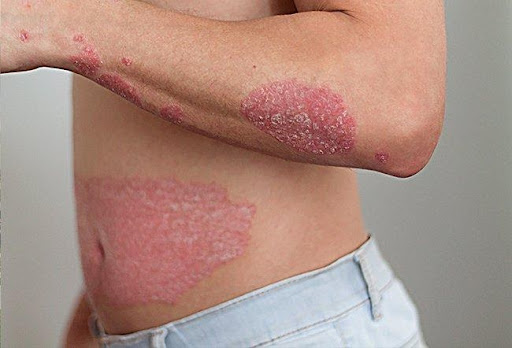 Flexural psoriasis- Symptoms, Causes and Treatment
What is flexural psoriasis?
Psoriasis is a skin condition which is common nowadays. In this condition skin becomes scaly and red – thickened patches of skin are visible.  Inverse psoriasis is another name used for flexural psoriasis. In this, psoriasis is mainly localized to the skin folds and genitals. 

Common sites of flexural psoriasis are:
Armpits

Groin

Under the breasts

Umbilicus (navel)

Penis

Vulva

Between the buttocks 

Around the anus
This condition is sometimes seen inside the ear canal, behind the ears, through the scalp, and on elbows and knees.
Clinical features of flexural psoriasis
Appearance of the psoriasis flexural is slightly different due to moist nature of skin folds.  It's not look like silvery scale, but is shiny and smooth. 

Sometimes a crack (fissure) in the depth of the skin crease. The deep red colour and well-defined borders characteristic of psoriasis may still be obvious.

It is difficult to differentiate flexural psoriasis seborrhoeic dermatitis, or sometime both conditions can co-exist. 
Complications of flexural psoriasis include:
Irritation on skin  from heat and sweat

Secondary fungal infections are commonly noticed particularly Candida albicans (thrush)
Common Triggers factors
In General psoriasis is an autoimmune disorder.  Combination of genetic factors and environmental factors can play a role in causing psoriasis.
More common factors that can trigger the condition of psoriasis are
Stress

Smoking

Alcohol

Certain medications, such as beta-blockers and lithium

Infections, especially strep and upper respiratory tract infections

Skin trauma, including sunburns, cuts, and abrasion

Obesity
Diagnosis of Flexural psoriasis
Diagnosis of psoriasis is done by taking proper medical history of patient and by doing visual examination of the skin. Any kind of lab investigations or other test is not helpful in confirming the diagnosis.

A dermatologist will help to diagnose the type of lesions or damage of any other part and evidence of plaque psoriasis on the scalp or other parts of the body. Medical history may hold clues to support the diagnosis, including a family history of psoriasis or risk factors associated with the disease.

Skin biopsy may be helpful to confirm the diagnose.
Differential diagnose of flexural psoriasis
Differential diagnose of flexural psoriasis is done with  other skin conditions which include 
Cutaneous candidiasis (a type skin fungus)

Erythrasma (a bacterial skin infection)

Darier's disease (also known as keratosis follicularis)

Lichen sclerosus (a condition mostly affecting the genitals)

Tinea corporis (ringworm)
What is the treatment for flexural psoriasis?
Treatment of Flexural psoriasis is done by using topical ointments. But this condition usually reoccur. Medicines that are useful to 
Sometime weak topical steroids are used mainly in combination with an antifungal agent to treat flexural psoriasis but it this condition usually recurs after discontinuing treatment. However use of  stronger topical steroids need to be used with care and only for a few days, thinly and very accurately applied to the psoriasis. You can stop the steroid cream after complete clearance of lesions.
Calcipotriol cream is effectively used for treating psoriasis and it is safe to use and can be applied twice daily. But sometimes it can cause irritation so  If it irritates, it can be applied once daily and hydrocortisone cream 12 hours later.
Topical calcineurin inhibitors
Topical calcineurin inhibitors and pimecrolimus cream may be effective and do not cause skin thinning.
These ointments can be used alone or in combination. When flexural psoriasis triggered by bacterial and yeast infection then  Antiseptics and topical antifungal agents are oftenly used .
Systemic agents are helpful to treat for  flexural psoriasis.

Use of Phototherapy is ineffective because the folds are hidden from light exposure.
AYURVEDIC TREATMENT OF FLEXIURAL PSORIASIS
Chandigarh Ayurved centre provides effective Ayurvedic  treatment for flexiural psoriasis . CAC provides a kit named 'Psoriasis care kit'. This kit contains medications that are very effective to treat this kind of skin condition.

Psoriasis care kit
Description of medications
1.Detox Premium Powder
The powder is very beneficial to cure any kind of body pain as it removes excess toxins from the body and balances the aggravated pitta and vata dosha. The ingredients help in reducing swelling, redness, shrinkage of tear lining in the anus, burning sensation, etc.
2.Blood Purifier Syrup 
It is ayurvedic syrup that consists of various natural ingredients such as Khadir Chall (Acacia catechu), Manjistha (Rubia cordifolia), etc. As the syrup purifies the blood by removing excess toxins it is very beneficial in maintaining proper circulation and improves the skin naturally.
 3.Twak Tailam 
Twak tailam is very effective for the skin as it deeply nourishes the tissues and improves the skin luster. The tailam is composed of yashtimadhu (Glycyrrhiza glabra), manjistha (Rubia cordifolia), etc. The tailam supports skin health, helps in reducing uneven pigments, improves complexion, and helps in deep detoxification and blood purification without any side effects.
4. Skin care tablet
Skin care tablet is a pure ayurvedic formulation. It help to maintain the texture of your skin depending on the type of skin you have. Skin care is a blood purifying tablet. It cools and detoxifies the blood, increase blood circulation of the skin. It minimizes the blemishes, lighten sun tan, delay ageing of skin and heal skin problems.
5. Panchatikta Ghrita Guggulu
Panchatikta Ghrita Guggulu is an ayurvedic preparation mainly used for skin diseases. This tablet promotes detoxification and rejuvenation. Panchatikta Ghrita Guggulu tablet is a natural source of anti – oxidant. It promotes engender vibrant and healthy skin.
6. Panchsakar Churna
Panchsakar Churna is an ayurvedic formulation that consists of five ingredients named as – Saindhav Lavana (Rock Salt), Swarnapatri (Cassia angustifolia), Shatapushpa (Anethum sowa), Shunti – (Zingiber officinale), Balaharitaki  (Unripe fruits of Terminalia chebula). Panchsakar Churna is naturally detoxifying, thus it removes the toxins from the body. It relieves inflammation and useful in all types of skin problems. 
7. Neem soap
Neem soap is natural and herbal handmade soap prepared from the standard extract of herb Neem (Azadirachta indica). It is such a wonderful herb that is easily available and shows Anti-bacterial, Anti-inflammatory, Antioxidant, Anti-microbial, Antifungal, Antiseptic properties. Neem cleanses the pores and protects the skin from various infections, Psoriasis, Eczema, Leprosy, Skin ulcers. 
8. Trikatu Tablet
Trikatu Tablet helps to eliminate excess Kapha or mucous from the body, supports respiratory system, manages weight, helps to take out impurities or ama from the body, supports healthy detoxification, reduces swelling. It shows anti-inflammatory, analgesic, expectorant, antioxidant properties.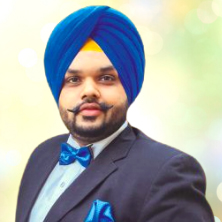 Dr. Vaidya Karanvir Singh is the younger Vaidya in Chandigarh Ayurved & Panchakarma Centre. He is the fourth generation in his family who is practicing as a general consultant in Ayurved & Panchakarma treatment at Chandigarh. In his practice, he had treated more than 1 Lakh Plus patients worldwide.
Article by Dr. Karanvir Singh (M.D in AYURVEDA, PANCHAKARMA FAGE) and reviewed by Vaidya Jagjit Singh (B.A.M.S)