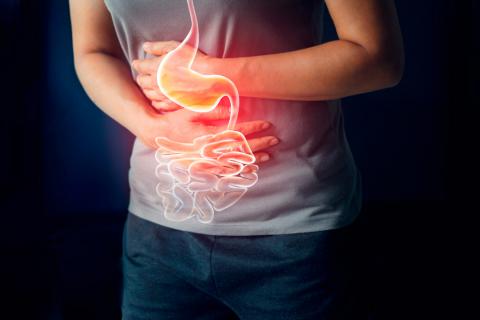 Today, the consumption of more junk food, decrease in manual labor and increasing stress has surrounded our body with many diseases. Gastritis is also a problem, which has become a cause of trouble for any person of any age. Today, gastritis can be called a disease that most people are worried about. It continues to cause problems for people in different ways.
In such a situation it will be necessary to know why this happens and how to avoid it-
Gastritis is the stage in which the stomach lining becomes inflamed. This inflammation is usually caused by infection of the ulcer-causing bacteria in the stomach. 
During gastritis, the mucus of the stomach becomes inflamed. Cells involved in mucose produce acids and enzymes. These enzymes and acids help in digesting food. In such a situation, it works by breaking up large portions of the food taken.
In addition, it also produces mucus, which prevents acid problems. In such a situation, if it starts affecting the production of acids, enzymes and mucus, then the problem of gas is bound to occur.
It can be of many types…
In this, chronic gastritis is the most dangerous or disturbing. There is swelling in the stomach. Also, the protective cells in it also get lost. There is often a feeling of filling up the stomach quickly. It seems that how much stomach has been consumed in a few meals!
It Has Become a Common Disease (Pic: peptic)
Its identity is important because….
Complaint of this problem is due to excessive use of some medicines like aspirin and ibuprofen. Also, excessive alcohol consumption also creates this problem. One reason for this is your weak immune system.

This is because, if your immune system is weak then not only gas, other such diseases can also be affected.

Excess stress also increases the chances of Gastritis. Apart from all these reasons, the presence of H pylori bacteria also increases its risk. Also, some diseases like diabetes or kidney failure are also the main reason for its occurrence.
By identifying this problem in time, we can treat it as soon as possible. To identify its occurrence, we first have to know its symptoms. One symptom of the onset of this problem is pain in the upper abdomen.
During this time, the pain gradually increases. Talk about other symptoms, during this time there are also complaints of indigestion. Some eat and drink cannot be digested, due to which there is patchiness in the whole body.
Apart from all this, there are also complaints of stomach bloating, vomiting due to inability to digest food and diarrhea. Also, due to acidity, belching, loss of appetite and constant weight loss also occur.
As prevention is better than cure
By taking some rescue or vigilance, we can avoid such health problems. Why then should we invite these diseases? To avoid gastritis, it is most important to pay attention to our eating habits. We should take measures to ensure that there is not enough food.
The intake of oil and starch in your food should be minimized. Also, some special foods should not be consumed. For example, in addition to avoiding excessive eating, the consumption of things like tomatoes should also be avoided.
In addition, curd, carrot, coconut water, apples, as well as fresh vegetables and fruits are advised to control the disease.
It is also important to leave your bad habits. Avoiding alcohol consumption, getting rid of allergic foods, drinking tea, minimally consuming oily food and other similar foods should be avoided. Also, consume less fried and chili spicy cheese too. Finally, high-fat foods and if you have complaints about this, then you should also avoid fasting.
If you make healthy diet and yogasanas a part of lifestyle, then gastric problems will not even try to touch you.
In this context, you should practice Paschimottanasana (better known as Halasana) every morning. This can help you a lot in getting rid of this problem.
Ayurvedic treatment for Gastritis
Sheet Dhara Syrup:
As the name suggests sheet dhara, it provides a cooling effect to the body. This herbal syrup is prepared from ingredients like Ajwain satv, Mushk Kapoor, Peppermint. These all in combination reduce hyperacidity problem & maintains healthy digestion.
Recommended Dosage: Mix 1 teaspoonful of this syrup in 30ml water & drink early in the morning on an empty stomach.
Panchskar churan: 
This is classical herbal churna prepared from ingredients such as Saindhavan Lavana (Rock Salt), Swarnapatri (Cassia angustifolia), Shatapushpa (Anethum sowa), Shunti (Zingiber officinale), Balaharitaki (Terminalia chebula). These all in combination deal with problems like loss of appetite, abdominal pain, bloating, flatulence, constipation, weak digestion, etc.
Recommended Dosage: Take 1 teaspoonful at bedtime with lukewarm water.
Digestion Support Tablet:
This tablet is unique blend of best digestive herbs like kutaz chal, bilav, dhania, mustak, shankh bhasm, piper mint, and dadim that maintain natural Ph balance in the stomach and aid digestion of all types of food. The herbs present in this control acidity, gas, flatulence and constipation.
Recommended Dosage: Take 1 tablet twice daily.
Liver care syrup:
Liver Care syrup helps in balancing Pitta dosha. This Syrup enhances regeneration of liver cells, promote functions of liver, and improve blood flow from the liver. It helps in the treatment of fatty liver, liver cirrhosis, Hepatitis, and obstructive Jaundice. It contains Ingredients like Kalmegh (Andrographis paniculata), Kutaki (Picrorhiza kurroa), Bhumi amla( phyllanthus niruri), Giloy(Tinopora Cordifolia), Yavakshar( Hordeum vulgare), Imli Kshar( Tamarindus indica), Mukta Shukta pisti etc. These herbs shows Antioxidant, anti-inflammatory properties. This herbal syrup is specially prepared for patients that are facing problems like weak digestion, loss of appetite, abdominal pain, bloating, abdominal cramps, etc.
Recommended Dosage: Take 2 teaspoonful twice daily.
Detox Standard Powder:
This is an herbal ayurvedic preparation that contains ingredients like parwal pishti, shukta pishti, giloy satv, kamdudha ras, shwet parpati, etc. As the name suggests it helps in overall detoxification of the body. This herbal powder supports the digestive system of an individual.
Recommended Dosage: Take 1 sachet twice daily with normal water.
Amlapitta Mishran
This is an ayurvedic preparation that contains ingredients like Vasa (Justicia Adhatoda), Guduchi (Tinospora cordifolia), Nimba (Azadirachta indica), Triphala (three myrobalans), Patol (Trichosanthes dioica), Yashtimadhu (Glycyrrhiza glabra), Chirayta (Swertia chirayita), etc that regularizes Pitta dosha in the body. This syrup strengthens metabolic activities and enhances the action of agni. It provides effective results in heartburn, abdominal pain, nausea, bloating, belching, etc.
Recommended Dosage: Take 2 teaspoonful twice daily.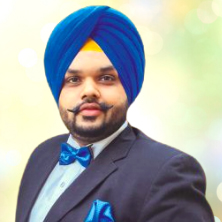 Dr. Vaidya Karanvir Singh is the younger Vaidya in Chandigarh Ayurved & Panchakarma Centre. He is the fourth generation in his family who is practicing as a general consultant in Ayurved & Panchakarma treatment at Chandigarh. In his practice, he had treated more than 1 Lakh Plus patients worldwide.
Article by Dr. Karanvir Singh (M.D in AYURVEDA, PANCHAKARMA FAGE) and reviewed by Vaidya Jagjit Singh (B.A.M.S)