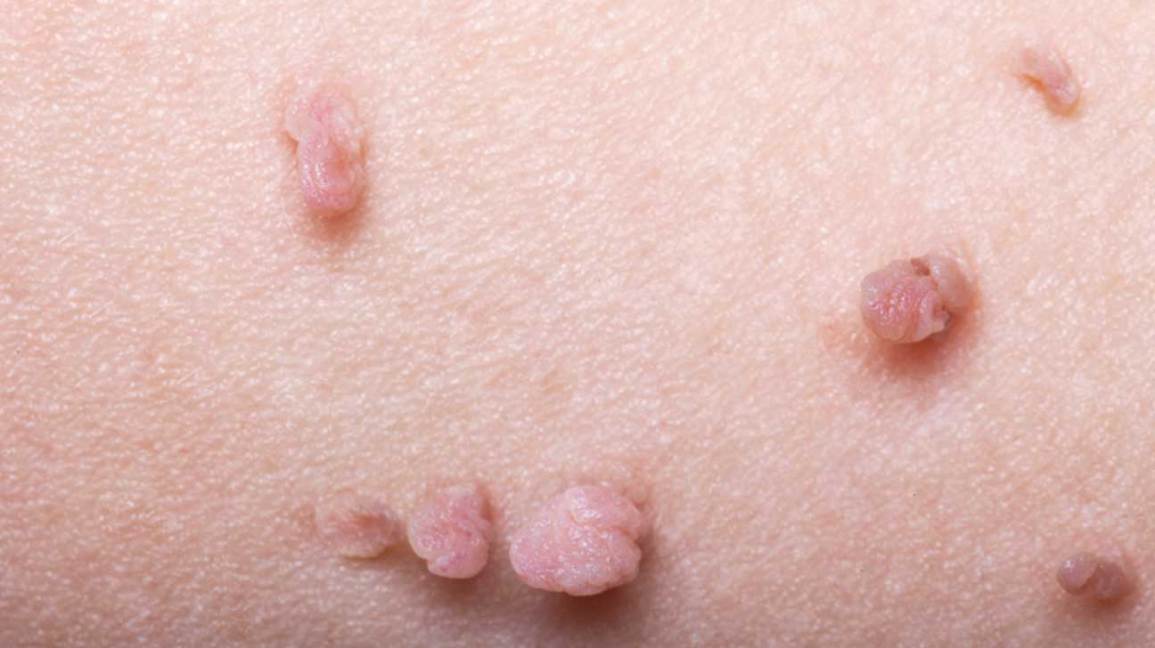 Genital warts is a sexually transmitted disease, it can affect men and women of any age. Unprotected sex is the biggest risk factor for genital warts. This disease occurs as a result of HPV infection. It is possible to have an HPV infection without any symptoms. Genital warts often appear only about 3 months after HPV infection.
Genital warts increase women's risk of developing cervical cancer, and can have a very bad effect on men's health. Therefore, it is very important to be vigilant about HPV to avoid genital warts. Through this article you will learn what are genital warts, what causes it, what are its symptoms, diagnosis, treatment and what home remedies you can adopt to prevent it.
What is Genital Warts
Genital warts are the most common sexually transmitted disease (STD) caused by the HPV virus. Genital warts are flesh colored or brownish bumps or warts found in the genital area and anal region in both men and women. Genital warts can primarily affect a man's scrotum, anus and penis, and areas around a woman's vagina, cervix, reproductive canal or anus. .
Genital warts are also known as venereal warts or condylomata acuminate, a sexually transmitted disease. Human papillomavirus (HPV) causes genital warts, so they are a symptom of HPV.
Genital warts can cause itching, pain and discomfort. In most cases, they can be very dangerous for women.
Symptoms of Genital Warts
A person infected with genital warts may develop symptoms several months after infection. Genital warts are usually difficult to see with the human eye. They appear as very small skin bumps or as flesh-colored bumps. In other cases, the tops may look like cauliflower and feel smooth or slightly rough to the touch.
Although genital warts are painless, they can be troublesome due to their location, size.

Men and women with genital warts can often cause painless problems, itching and fluid leakage.

Warts can occur in more than one area.

Genital warts in men can infect the urinary tract, penis, scrotum (scrotum) and rectal area.

There may be presence of warts in soft areas like vagina, cervix, reproductive canal or anus of women.

In rare cases, women may experience bleeding during sexual intercourse, itching or vaginal discharge.

Women may experience symptoms such as itching, burning, or tenderness (tenderness) in and around the vagina.
Causes of Genital Warts
Genital warts are caused by human papillomavirus (HPV). More than 100 HPV types of virus have been identified so far, of which 40 have the potential to infect the genital area.
The HPV virus can be transmitted very rapidly from person to person through skin contact. This is why it is considered a sexually transmitted disease (STI). In general, the HPV virus does not always cause complications of genital warts.
If a person thinks that he has genital warts, he should contact a doctor immediately. And if a person having sex with an infected person should also seek the help of a doctor for examination.
Home Remedies for Genital Warts
Genital warts are contagious, so touching or squeezing them should be avoided. The following home remedies should be adopted to treat warts:
Apple Cider Vinegar for Genital Warts 
Apple cider vinegar is an effective remedy to remove genital warts. To use it as a treatment, soak a cotton ball in apple cider vinegar and place it on the pimples. And cover it with an adhesive tape. Remove it after a few hours. Repeat this process every day till the warts do not fall.
Tea Tree Oil for Genital Warts in Women 
Tea tree oil can be applied to the warts through a cotton swab to treat genital warts. It can be used once a day till the warts get cured. Due to this, the wart gradually turns white and falls off.
Garlic for Genital Warts in Men 
Garlic is one of the best home remedies to treat genital warts. To use it, divide raw garlic, put it on the affected area or wart and make a bandage. And remove it after a day or two. Garlic can also be consumed in the form of capsules.
Vitamin C for Genital Warts 
Some warts can be treated with vitamin C. Vitamin C tablet can be crushed and mixed with a few drops of water and this paste can be applied directly on the genital warts. This paste is allowed to dry on the warts. This procedure destroys the papillomavirus.
Baking Soda for Genital Warts 
Make a thick paste by adding baking soda to a teaspoon of castor oil. Apply this paste on the affected area or wart and make a bandage. This remedy is effective in treating warts
Vitamin E oil or castor oil can also be applied to genital warts to get rid of HPV infection.
AYURVEDIC MEDICINES FOR CANDIASIS BY CAC
Detox Premium Powder:
This is a herbo-mineral preparation that contains ingredients like Parwal Pishti, Giloy satv, Shukta Pishti, Kamdudha Ras, Gandhak Rasayan, etc.
Parwal Pishti: This Pishti reduces inflammation, flaking, itching of the skin. The Pishti is composed of natural coral calcium processed with rose water.
Shukta Pishti: It helps to balance the Pitta dosha in the body. All signs and symptoms related to Psoriasis patients are managed with this article.
Giloy Satv: This satv is prepared from the herb Giloy (Tinospora cordifolia). The anti-inflammatory, antioxidant, and analgesic properties of this herb deal with psoriasis easily.
Kamdudha Ras: This herbal-mineral classical preparation balances Pitta dosha in the body.
Gandhak Rasayana: This herbal preparation is used since ancient times for all types of skin disorders.
Tal Sindoor: It contains ingredients like Shuddh parad, Aloe vera, Gandhak, etc that relieve redness in psoriasis patients.
Akik Pishti: This Pishti reduces all types of Pitta related disorder hence it gives good results in psoriasis.
Recommended Dosage: Take 1 sachet twice daily with plain water.
Blood Purifier Syrup :
It is ayurvedic syrup that consists of various natural ingredients such as Khadir Chall (Acacia catechu), Manjistha (Rubia cordifolia), Neem (Azadirachta indica), Giloy (Tinospora cordifolia), Harad (Terminalia bellirica), Baheda (Terminalia chebula), Amla (Emblica officinalis), etc. As the syrup purifies the blood by removing excess toxins it is very beneficial in maintaining proper circulation and improves the skin naturally.
Recommended Dosage – Take 2 teaspoonful twice daily.
Skin Care Plus tablet:
skin care tablet is a pure ayurvedic formulation. It help to maintain the texture of your skin depending on the type of skin you have. It contains various herbs like Haridra khand, Panchnimb churna, Khadir chahal, Chirayta, Mulethi, Chopchini, Gandhak, Ajmoda that work very effectively on all skin types. Skin care is a blood purifying tablet. It cools and detoxifies the blood, increase blood circulation of the skin. It minimizes the blemishes, lighten sun tan, delay ageing of skin and heal skin problems.
Recommended Dosage: Take 1 tablet twice daily.
Panchatikta Ghrita Guggulu:
Panchatikta Ghrita Guggulu is an ayurvedic preparation mainly used for skin diseases. This tablet contains pure herbal ingredients such as Nimba(Azadirachta indica), Patola(Cucumis acutangulus), Guduchi(Tinospora cordifolia), Vasa(Adhatoda vasica), etc. This tablet promotes detoxification and rejuvenation. Panchatikta Ghrita Guggulu tablet is a natural source of anti – oxidant. It promotes engender vibrant and healthy skin.
Recommended Dosage–Take 1 tablets twice a day with normal water.
5. Twak tailam
CAC TWAK TAILAM is the herbal oil and is purely Ayurvedic preparation. CAC Twak Tailam provides relief from various skin problems such as pimples, blemishes, scars, ulcers, wounds, skin rashes, dry patches, itching, skin irritation, reduces redness, etc. It is composed of natural herbs that pacifies all three doshas and provides healthy skin. This oil is made up of pure herbs such as yashtimadhu (Glycyrrhiza glabra), manjistha (Rubia cordifolia). Twak tailam supports skin health, helps in reducing uneven pigments, delays the process of ageing, improves complexion, and helps in deep detoxification, blood purification without any side effects. This oil moisturizes your skin, and makes your skin spotless and glowing naturally. it is also used to treat skin infection, Candidiasis.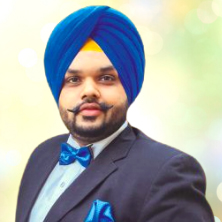 Dr. Vaidya Karanvir Singh is the younger Vaidya in Chandigarh Ayurved & Panchakarma Centre. He is the fourth generation in his family who is practicing as a general consultant in Ayurved & Panchakarma treatment at Chandigarh. In his practice, he had treated more than 1 Lakh Plus patients worldwide.
Article by Dr. Karanvir Singh (M.D in AYURVEDA, PANCHAKARMA FAGE) and reviewed by Vaidya Jagjit Singh (B.A.M.S)