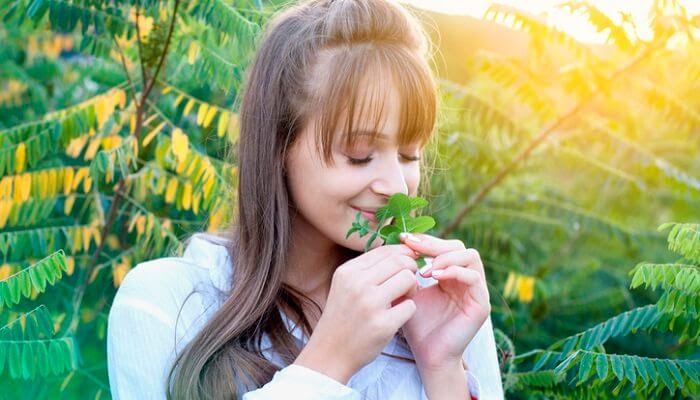 GOOD HERBS FOR RESPIRATORY SYSTEM
The Lungs are the primary organ for respiratory system, Apart from the heart it is also the most important Vital organ needed for body functioning.
Due to increasing Pollution there is need to look out after our Lungs health. Millions of death per year is because of the harmful tiny toxic elements which diffuse deep into the respiratory and cardiovascular system and damaging them.
Uplift your Respiratory system and strengthen your Lungs with Ayurveda by the means of some Natural herbs. 
These herbs are useful in many ways like-
Provide relief from chest and nasal congestion

Soothes the air passages 

Relieves irritation of the Throat

Relaxes from the symptoms like coughing, sneezing and swollen lymph

Possesses anti-inflammatory and antioxidant properties
BOOST UP YOUR RESPIRATORY HEALTH WITH SOME AMAZING HERBS-
Maricha or Black Pepper- 
Scientific name- Piper nigrum
Family- Piperaceae 
BENEFITS-
This herb is enriched with the properties like antioxidant, antimicrobial potential and gastro-protective effects.

Black pepper

 contains an alkaloid called piperine. This alkaloid shows many effects to the body.

It acts as a Broncho dilator, r

educes pain, improves 

breathing

, and reduces the inflammation.
Pippali
Scientific name- Piper longum
Family- Piperaceae 
BENEFITS-
It is been used from the ancient time as a remedy in healing the respiratory system.

It is the time-tested natural remedy that works amazingly well in treating common respiratory woes. 

It functions as a counter-irritant and lessens the inflammation, clears the mucus and nasal congestion. 

How to take- Boil a few pippali in half a glass of milk and drink this concoction.

It is useful to cure a common cold, cough, bronchitis and asthma. 

 
Yashti Madhu or Licorice-
Scientific Name- Glycyrrhiza glabra
Family- Fabaceae
BENEFITS-
Use of Licorice root is one of the oldest remedies used for cough and cold.

It works as an imperative herbal demulcent that shields the respiratory system.

It provides soothing effect in the throat and provides relief from the irritation of the throat.

It is an effective herb that secrete healthy mucus and releases the phlegm and clears the nasal passage.

How to take- Cut licorice into pieces and then Chew a twig of licorice or drink a mixture of licorice.

It provides instant relief from a sore throat, cough and other respiratory problems.
Kalmegh
Scientific name- Andographis paninculata
Family- Acanthaceae
BENEFITS-
The root and leaf of Kalmegh is a proven Ayurvedic remedy used widely for treating several respiratory ailments.

It possesses properties like anti-inflammatory, anti-viral, anti-bacterial, antioxidant and immune-stimulatory.

It is useful in treating infection, fever, common cold, cough, flu and other respiratory issues.
Vasaka
Scientific Name- Adhatoda Vasica
Family- Acanthaceae
BENEFITS-
The leaf of vasa is a popular Ayurvedic respiratory healer. 

It works as a strong stimulator of the Respiratory system thereby eliminates excess phlegm from the throat, clear the lungs and improves broncho dilation, and helps in treating bronchitis, tuberculosis, and other lung disorders. 

How to take- Make a concoction of Vasaka leaves and drink it to get relieved from cough and other symptoms of colds.
Astragalus
Scientific Name- Astragalus propinquus
Family- Fabaceae
BENEFITS-
It is an incredible herb which is used for more than hundred years in Chinese traditional medicine 

It is widely used for strengthening and lubricating the lungs.

It strengthens the immune system. The immune-boosting properties of astragalus make it very effective in treating a common cold, cough, flu, respiratory infections, seasonal allergies and asthma.
Herbal Drinks
One should choose healthy in order to live a Healthy life so eating the right kind of foods plays an important role in healing and strengthening the lung functions. 

Ayurveda focuses on diet and lifestyle in order to attain a healthy life and longevity. Adding certain foods to the diet will support normal respiratory functions in the body. Have these herbal drinks to uplift your Respiratory health.
Turmeric Shot drink
Turmeric is a potent herb which contains a compound named Curcumin and it is enriched with more than three hundred natural occurring components. It possesses Anti inflammatory, Antioxidant, antimicrobial property which is good for overall health and respiratory system..

Consuming turmeric drink on a daily basis helps in decreasing the inflammation in the air passage.

The active compound curcumin present in turmeric supports in cleansing the lungs and flushes toxins out of the respiratory system naturally thus strengthens the immune response.

Have this drink with milk or water to keep infections at bay.
Peppermint Tea
It is a time-tested natural cure to treat respiratory problems. The wealth of medicinal compounds in peppermint tea helps to cure sore throat by clearing the mucus and lessens the inflammation that is caused due to lung infections.
Ginger Tea
It is an amazing and potent anti-inflammatory herb that cures common cough and cold, which aids in clearing toxins from the respiratory tract. It is enriched with potassium, magnesium, and zinc.

Consumption of ginger tea helps to build a robust immune system and combat seasonal flu and infections.
Cardamom Shot
This is a stimulating, and refreshing drink to improve lung health and lighten up the digestive fire.

Good for respiratory health and good in taste and very effective.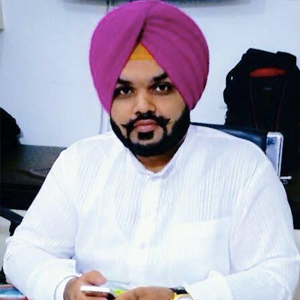 Vaidya Karanvir Singh is the younger Vaidya in Chandigarh Ayurved & Panchakarma Centre. He is the fourth generation in his family who is practicing as a general consultant in Ayurved & Panchakarma treatment at Chandigarh. In his practice, he had treated more than 1000 plus patients worldwide.
Article by Dr. Karanvir Singh (M.D in AYURVEDA, PANCHAKARMA FAGE) and reviewed by Vaidya Jagjit Singh (B.A.M.S)