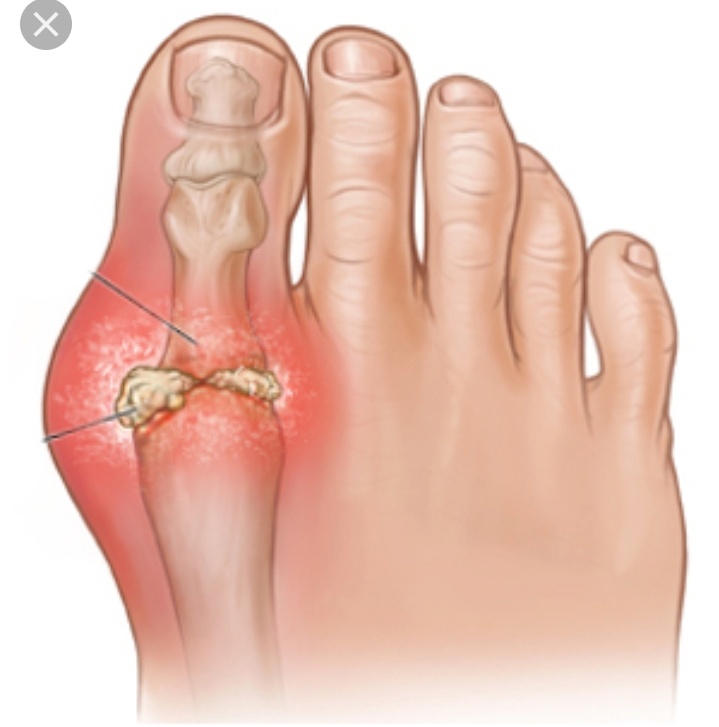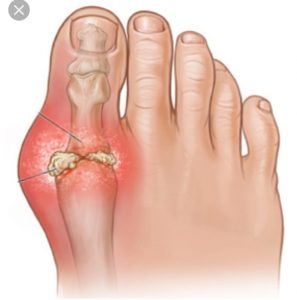 Gout is a type of arthritis that causes pain, swelling, tenderness, and inflammation in the joints. High levels of uric acid in the body typically causes gout, additionally, some other causes include lack of exercise, high levels of alcohol consumption, stress, excessive protein intake, and genetics.
Many steroidal medicines give quick results to calm the symptoms of gout but later on these medicines contribute to several other diseases. You should move the step towards the Ayurveda for better and effective results. There are many herbs and home remedies in the Ayurveda that cures the gout of its root cause and doesn't occur repeatedly.
We recommended the best home remedies to treat gout naturally with simple home remedies that are easy to use and free from side effects. Try these home remedies that can reduce your pain and ease other symptoms.
1. Ginger Root
Ginger root has anti-inflammatory properties and can be used as one of the many different treatments for gout relief.
How to use
One way to take ginger root is to just incorporate it into your daily meals when cooking.
You can add half a teaspoon of ginger root to boiling water and drink the mixture once it has cooled.
A third option is to create a paste by combining the ginger root with normal water and applying it to the affected area and leaving it on for about 30 minutes.
2. Apple Cider Vinegar
Apple cider vinegar is one of the simple and effective home remedies for relieving pain and swelling. The acidity in the vinegar helps to ease out the symptoms of gout naturally.
How to use – Add a teaspoon of apple cider vinegar to a glass of water and drink it two to three times daily.
3. Lemon Juice
The best way to relieve gout pain and swelling is to reduce the amount of uric acid in the bloodstream. Lemon juice is proven to be the best home remedy as it alkalizes the body and reduces the amount of acid.
How to use
Mix the juice from one lemon with half a teaspoon of baking soda. Once the fizzing has stopped add it to a glass of water and drink immediately.
Another option is to add lemon juice to your water and drink around three glasses daily for about one month.
4. Olive Oil
Olive oil contains healthy fats that exert an anti-inflammatory effect on the swollen joints in gout and arthritis. The polyphenols present in olive oil are responsible for this beneficial property. The oil helps to remove the toxins inside the body due to its antioxidant activity.
How to use – Including olive oil in the regular diet is recommended for gout patients. Start using this oil in all your salads and other dishes to reap its benefits.
5. Fenugreek Seeds
The seeds are proven as an effective remedy to ease the symptoms of gout naturally. Consumption of seeds can help to cure gout as it helps in reducing internal as well as external inflammation of the body.
How to use – Soak 1 tablespoon of fenugreek seed in half cup water overnight and drink that water in the morning and chew the soaked seeds. This will help in reducing the swelling of the joints and can relieve pain.
6. Garlic
In the condition of gout, Garlic is proven as a wonderful home remedy as it removes the excess amount of uric acid from the body and helps to manage the symptoms of gout.
How to use – Chew one pod of garlic or you can finely chop the garlic and then consume it. For proper result eat this remedy for about 15-20 days regularly.
7. Celery Seeds
Celery is mainly recommended to cure gout naturally and is proven to the best home remedy. The seeds are rich in Omega-6 fatty acids and other diuretic oils. As a powerful diuretic, it helps in cleaning the system of excess liquids by stimulating the kidneys to flush out the uric acid. It alkalizes your blood which indirectly lowers inflammation in the body.
How to use – You can take half a teaspoon of dried celery seeds once a day but remember to have plenty of water with it.
Use these natural home remedies for managing gout at home.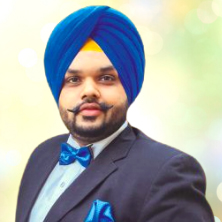 Dr. Vaidya Karanvir Singh is the younger Vaidya in Chandigarh Ayurved & Panchakarma Centre. He is the fourth generation in his family who is practicing as a general consultant in Ayurved & Panchakarma treatment at Chandigarh. In his practice, he had treated more than 1 Lakh Plus patients worldwide.
Article by Dr. Karanvir Singh (M.D in AYURVEDA, PANCHAKARMA FAGE) and reviewed by Vaidya Jagjit Singh (B.A.M.S)