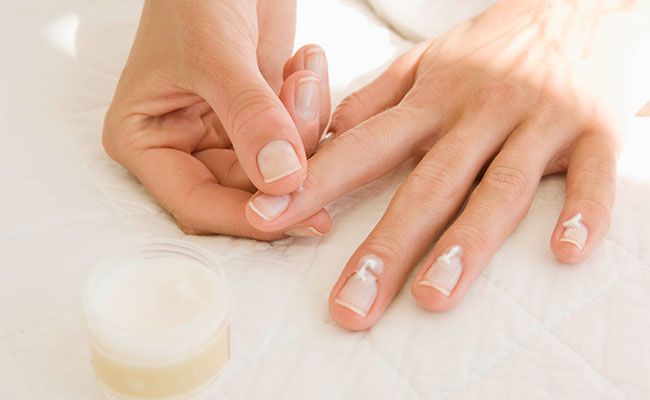 It is a little difficult to understand the internal discomfort of the body, but if any physical problem is seen, then it becomes a little easier to understand. Actually, it can be easy to fight any disease only by understanding physical problems or mental problems. Sometimes we ignore all the problems and even a small problem becomes a big problem. Today in this article I will share with you all the information related to hangnails, because many people take care of their nails, but by not taking care of small things, they themselves indulge in problems and these problems include hangnails. .
What is Hangnails?
We are all familiar with the problem of peeling off the skin around the nails, but sometimes severe pain or burning due to peeling of the skin around the nail indicates an infection. In such a situation, if something touches the fingers, then along with tingling, the pain increases even more. This problem is called hangnails. To avoid or avoid the problem of hangnails, it is important to understand its symptoms.
What are the symptoms of hangnails?
Before I share with you about the symptoms of hangnails, I would like to remind one thing. It is said that small wounds in sight should be serious. Actually that's the problem with hangnails, because you don't pay attention to this small annoyance. So understand its symptoms. like:
Redness of nails and surrounding skin.

Swelling around the nail.

Pain in the nails and surrounding skin.

Heating of nails and skin.

Bleeding from around the nail.

Abscess coming from the nail.
These symptoms indicate the problem of hangnails, ignoring which is no less than feasting on any other problem. It is also important to understand the causes of the problem of hangnails, only then it can be treated properly and your nails can be attracted again.
What are the causes of hangnails?
Hangnails can be caused by the following reasons. like:
Having dry skin.

Nail-biting.

Too much nail biting.

Excessively soft skin around the nail.

Using artificial nails.

Using too much water with your hands.

Having problems with diabetes.

Nail biting or finger sucking.
Hangnails can be caused due to the above mentioned reasons, but it is not that this problem cannot be removed.,
 nail infections are caused by dirt, pollution, poor hygiene, synthetic socks and prolonged sweating in the feet. It needs cleaning.
If you want, you can adopt these home remedies.
Apple cider vinegar
The acetic acid and anti-inflammatory properties found in it do not allow the nail infection to grow. Take equal quantity of apple cider vinegar and water. Now soak both your feet and hands in it. Will benefit.
Mouth wash
Mouth wash has antiseptic and anti-fungal properties, due to which it kills the germs of the mouth. That is why it is beneficial for nail infections.
Oregano
Oregano oil has anti-fungal, anti-bacterial, anti-inflammatory properties. Which protect against nail infection.
Lemon juice
Lemon juice cures nail infections. The citrus acid found in lemon kills the bacteria that cause infection. Apply lemon juice on the nails twice a day. You will get rest.
Tea tree oil
Tea tree oil is considered good for healing nail infections. It has antiseptic properties. Take some tea tree oil and mix olive oil in it. Now apply it on the nails with the help of cotton and leave it to dry.
Hot water
Always wash your hands and nails with warm water because hot water removes dead skin, which does not cause infection in the nails. Not only this, blood circulation remains fine with hot water.
Garlic
Nail infection can be cured with garlic. It has anti fungal properties so that bacteria do not grow again. Take some garlic cloves and mash it well. Then add white vinegar to it and apply.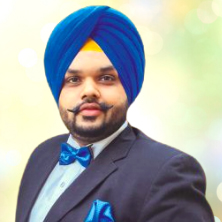 Dr. Vaidya Karanvir Singh is the younger Vaidya in Chandigarh Ayurved & Panchakarma Centre. He is the fourth generation in his family who is practicing as a general consultant in Ayurved & Panchakarma treatment at Chandigarh. In his practice, he had treated more than 1 Lakh Plus patients worldwide.
Article by Dr. Karanvir Singh (M.D in AYURVEDA, PANCHAKARMA FAGE) and reviewed by Vaidya Jagjit Singh (B.A.M.S)