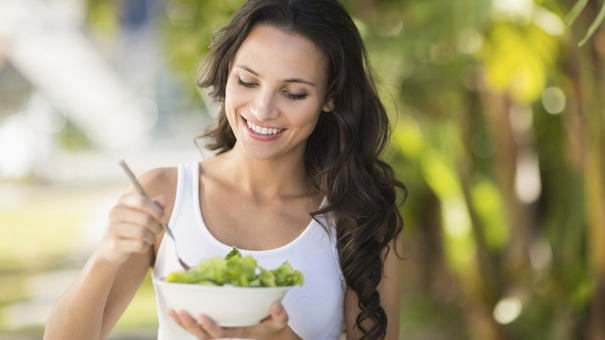 SUNDAY

BREAKFAST

(8:00-8:30AM)

2 capsicum omelet + 1 multigrain bread toasted + 1 cup milk

MID-MEAL 

(11:00-11:30AM)

1 cup coconut water

LUNCH 

(2:00-2:30PM)

50gms salmon fish curry + 1 cup beans vegetable + 2 multigrain chapatti + beetroot salad

EVENING 

(4:00-4:30PM)

1 orange

DINNER 

(8:00-8:30PM)

1 cup potato and drumstick curry + 2 chapatti + salad

MONDAY

BREAKFAST 

(8:00-8:30AM)

2 beetroot parantha + 1/2 cup curd

MID-MEAL 

(11:00-11:30AM)

1 cup pomegranate

LUNCH 

(2:00-2:30PM)

1 cup potato carrot vegetable + 2 chapatti + 1 cup curd + salad

EVENING 

(4:00-4:30PM)

1 avocado

DINNER 

(8:00-8:30PM)

1 cup palak paneer + 2 chapatti + salad

TUESDAY

BREAKFAST

 

(8:00-8:30AM)

1 cup vegetable rice flakes + 1 orange

MID-MEAL 

(11:00-11:30AM)

1 cup guava

Lunch 

(2:00-2:30PM)

1 cup lotus stem + 2 chapatti + 1/2 cup curd + salad

EVENING 

(4:00-4:30PM)

1 cup fish pakora + green chutney

DINNER 

(8:00-8:30PM)

1 cup arhar dal + carrot salad + 2 chapatti

WEDNESDAY

BREAKFAST 

(8:00-8:30AM)

2 onion capsicum omelette + 1 cup low fat milk

MID-MEAL 

(11:00-11:30AM)

1 cup watermelon

LUNCH 

(2:00-2:30PM)

1 cup pumpkin vegetable + 2 chapatti + 1 cup collard beans salad

EVENING 

(4:00-4:30PM)

1 cup sprouts salad

DINNER 

(8:00-8:30PM)

1 cup palak paneer + 2 chapatti + tomato salad

THURSDAY

BREAKFAST 

(8:00-8:30AM)

2 multigrain toasted bread + 1 spinach omelet + 1 gooseberry

MID-MEAL 

(11:00-11:30AM)

1 cup aloe juice

LUNCH 

(2:00-2:30PM)

1 cup fish curry + 1 cup brown rice + beetroot salad

EVENING

 

(4:00-4:30PM)

1 cup lemon water

DINNER 

(8:00-8:30PM)

1 cup potato and capsicum + 2 chapatti + cucumber salad

FRIDAY

BREAKFAST 

(8:00-8:30AM)

2 broccoli and egg omelette + 1 toasted wheat bread ith peanut butter

MID-MEAL 

(11:00-11:30AM)

1 cup green tea + 1 tsp honey + 5-6 almonds

LUNCH 

(2:00-2:30PM)

1 cup baked kale with mushroom and tomato + 1 cup brown rice

EVENING 

(4:00-4:30PM)

1 cup brussel sprout salad

DINNER 

(8:00-8:30PM)

1 cup cabbage peas + 2 chapatti + cucumber salad

SATURDAY

BREAKFAST 

(8:00-8:30AM)

1 cup quinoa salad + 1 cup orange juice

MID-MEAL 

(11:00-11:30AM)

2 apricots

LUNCH 

(2:00-2:30PM)

1 cup sweet potato curry + 1 cup brown rice + carrot salad

EVENING 

(4:00-4:30PM)

1 cup musk melon

DINNER 

(8:00-8:30PM)

1 cup fenugreek with pea vegetable + 2 chapatti + onion salad
DO'S AND DONT'S
DO'S
Do regular exercise

Follow proper diet.

Weekly scalp massage to provide stimulation to the hair follicles.

Get plenty of rest and sleep.



DONT'S
Avoid unnecessary brushing, combing or handling. 

Use a soft, round bristles brush.

Avoid hot shower.

Avoid Smoking.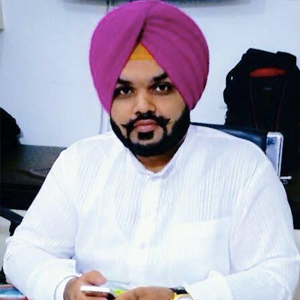 Vaidya Karanvir Singh is the younger Vaidya in Chandigarh Ayurved & Panchakarma Centre. He is the fourth generation in his family who is practicing as a general consultant in Ayurved & Panchakarma treatment at Chandigarh. In his practice, he had treated more than 1000 plus patients worldwide.
Article by Dr. Karanvir Singh (M.D in AYURVEDA, PANCHAKARMA FAGE) and reviewed by Vaidya Jagjit Singh (B.A.M.S)