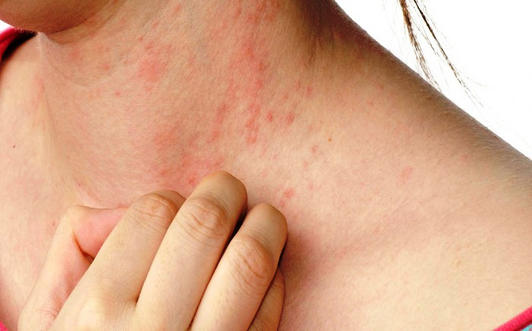 The summer season has arrived. The problem of heat rash becomes common in this season. Children in particular are greatly affected by this. Along with itching, burning sensation also starts in it. Due to heat, the mood becomes irritable and does not feel like working. In summer, there is a need to take special care of your health and skin (Summer Remedies).
In summer, leave the house only when it is very necessary. Drink lots of water throughout the day and cover your body and face properly while going out in the sun. If you or someone you know has got the problem of prickly heat, then try some home remedies and get relief from it.
In summer, the problem of prickly heat increases a lot. These prickly heat troubles a lot from children to elders. If you want, you can remove it with these home remedies… 
The summer season is painful for everyone from children to elders. Not only do many diseases arise in this season, but due to prickly heat in the body, there is severe itching. Prickly heat causes severe burning and itching in the body. This causes small rashes on the body.
It occurs in everyone from adults to children, but it is seen more in infants. Although this skin problem is not very big, but if you want, you can fix it at home with some easy home remedies.
What is prickly heat
In the scorching heat, when the pores of the skin get clogged due to sweat, then small red colored grains come out on the body. They are very itchy and feel burning. These grains are called prickly. It often occurs on the back, chest, armpits and around the waist. Sometimes they get better on their own, but sometimes they have to be shown to the doctor.
Skin allergy from dry skin
bacteria present in sweat

change in weather

due to dust particles

touching animals

taking painkillers

bad effect of tattoo on skin

because of food
Skin allergy symptoms
Red spots on skin

Itchy

Pimple

Rash or cracking

Feel jealous

Ulceration
Multani mitti
Multani mitti has been used for a long time for the treatment of prickly heat. It opens the clogged pores and refreshes the skin. To apply it, mix it in rose water. Then apply it on the affected area and leave it for 20 minutes. Apply it daily and when the difference is visible, leave it for a day.
Cucumber
Itching due to heat can be easily cured by applying cucumber. It instantly brightens and cools the skin. For this, take half a cucumber, peel it and cut it into thin slices. Let them cool in the fridge for a few minutes and then apply them on the prickly heat.
Baking soda
Baking or cooking soda has antibacterial properties. It helps in preventing infections that may arise on the body due to heat and sweat. Clean the affected area of ​​the body by mixing 2 teaspoons of baking soda in a bowl of water. Doing this twice a day will give benefit.
Aloe vera gel
Aloe vera gel has antibacterial and antiseptic properties, which provide relief from prickly heat rash. It also removes red colored rash along with itching. If you want to avoid prickly heat then apply fresh aloe vera gel. Apply it at least twice a day.
Ice
The coolness of the ice will soothe the heat and itching of the skin. Take 2-3 ice cubes in a cotton cloth and apply it on the prickly area. If you want, add ice to the water and let it melt and then soak a cloth in it and compress the affected area.
Papaya
Papaya will reduce the irritation and also give relief from itching. It unclogs the pores and exfoliates them. To apply it, mash a papaya and apply it on your skin. Leave it on for about 20 to 25 minutes and then wash it off with cold water. Do this daily.
Cold curd will be very useful
Cold curd proves to be very beneficial in getting rid of heat rash. Mix mint powder in half a bowl of cold curd. Apply this paste on the prickly heat with light hands. Take a bath after a while. This paste can be used twice a day.
Keep Ice Around You
If the problem of heat rash increases, then tie 2 or 3 pieces of ice in a cotton cloth. Now slowly massage it on the prickly heat with light hands. By doing this you will get relief in 5-10 minutes 
Oatmeal recipe is effective
Mix one spoon of oatmeal in half a bowl of cold milk. Keep it in the fridge to cool down. After that apply it on the prickly heat and massage it for 10-15 minutes. Then take a bath. It can be applied several times a day. It enhances the beauty of the skin and also removes the problem of prickly heat.
Camphor and Coconut Oil
Sometimes due to allergies, there is a lot of itching in the skin. When this happens, do not touch the skin again and again with your hands and use camphor, coconut oil. Grind camphor and mix coconut oil in it, then apply it on the itchy area. By doing this at least 2 times a day, your allergy problem can go away.
Alum
Wash the allergic areas with alum water. After that apply camphor and mustard oil mixed on it. If you want, you can also apply alum and coconut oil in its place.
Adopt this ayurvedic paste to strengthen teeth, you will also get relief from the problem of bleeding gums
Neem leaves
Rich in anti-bacterial and anti-inflammatory properties, neem is effective in removing the problem of allergies. For this, soak neem leaves in water at night and make a paste of it in the morning. This can cure your skin allergies. Apart from this, use antibacterial soap in summer. It will not cause allergy problem. Also, stay in the open air as much as possible.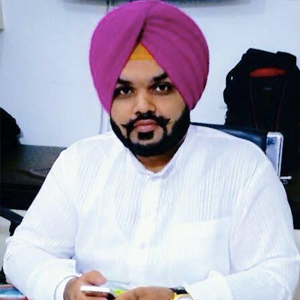 Vaidya Karanvir Singh is the younger Vaidya in Chandigarh Ayurved & Panchakarma Centre. He is the fourth generation in his family who is practicing as a general consultant in Ayurved & Panchakarma treatment at Chandigarh. In his practice, he had treated more than 1000 plus patients worldwide.
Article by Dr. Karanvir Singh (M.D in AYURVEDA, PANCHAKARMA FAGE) and reviewed by Vaidya Jagjit Singh (B.A.M.S)